Here's how the stats say you should set up your World Cup fantasy football team
Choosing a competitive team for Fifa's official World Cup fantasy football league is tough, with a broad knowledge of football required – but that's where statistics come in handy.
Here, the Press Association has analysed every one of the 736 players at Russia 2018, using data from international matches since the start of last year to help you pick your team.
The data has been put through a predictive model that combines the share of time each player has spent on the pitch and what they've contributed, with how well their team is likely to perform.
Players will have the opportunity for unlimited transfers before the Round of 16 – round four in fantasy league – so for now the data is only focused on the group stages, the first three rounds of World Cup Fantasy.
Most probable goalscorers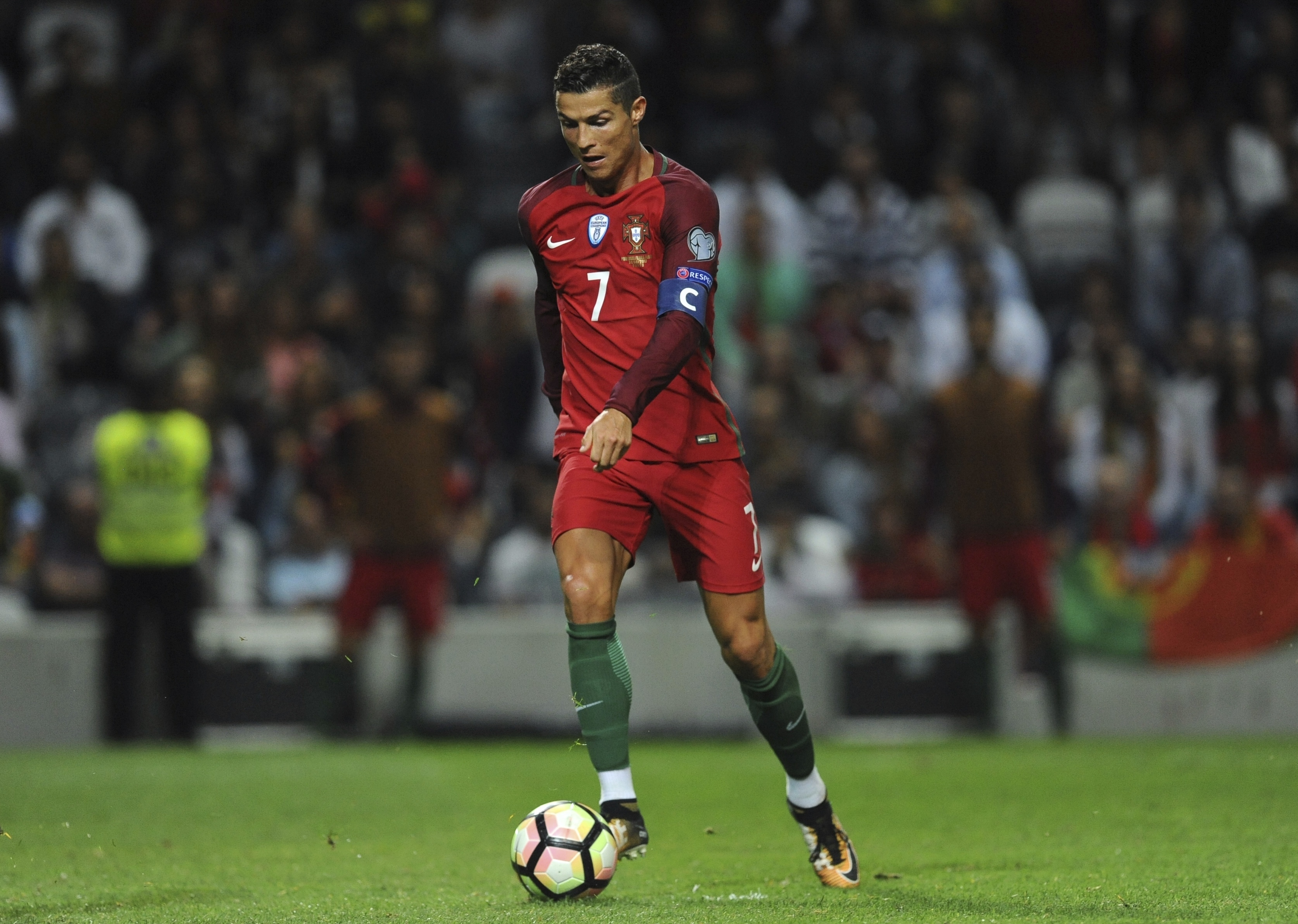 With four points on offer for a forward, five for a midfielder and six for defenders, goals are the best way for your outfield players to score in fantasy football.
Here, the model has assessed each team's opponents as well as each player's share of goals and playing time since the start of 2017 to find the most likely goalscorers in each position.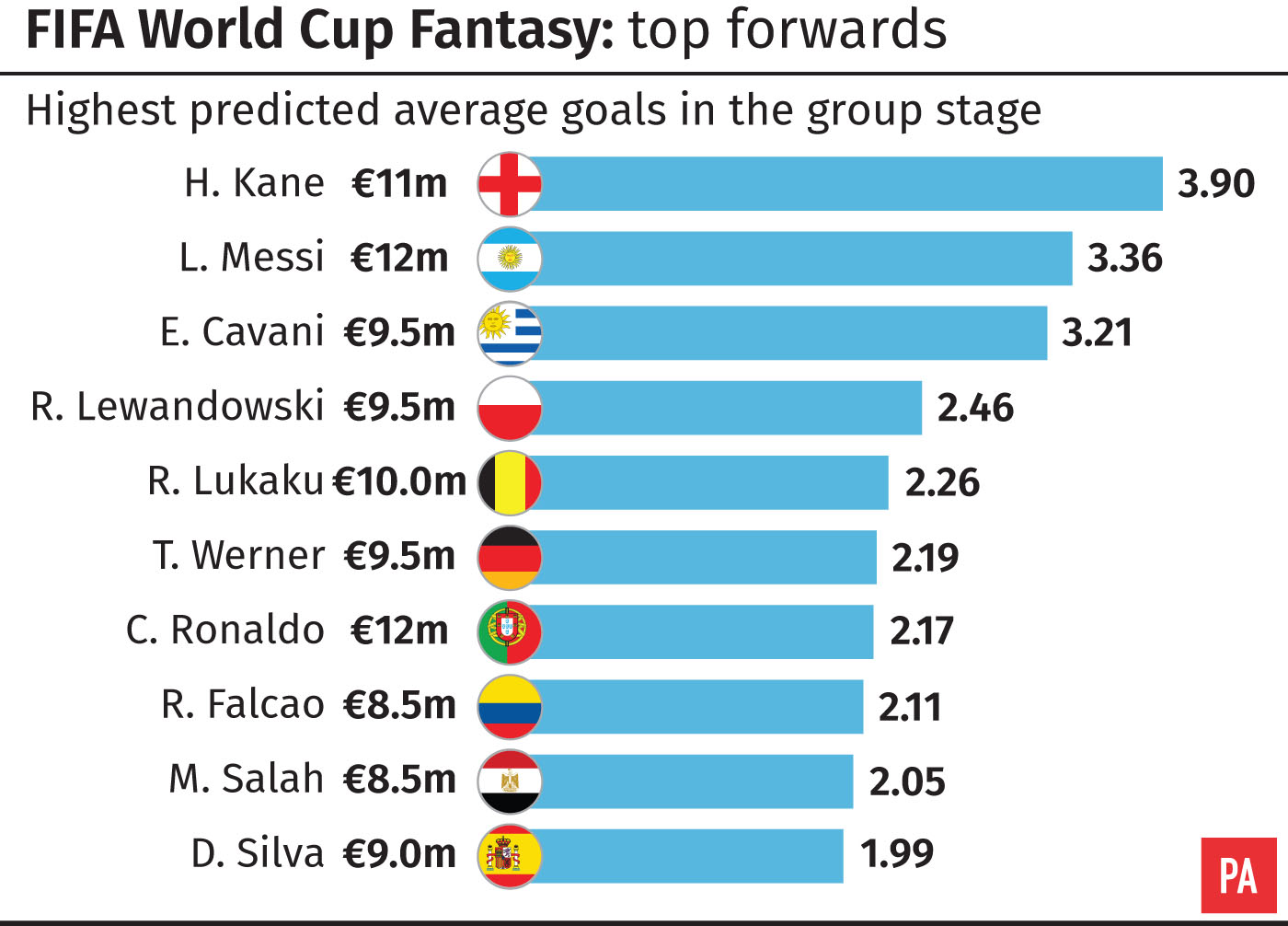 From your initial 100 million euro budget your 15 man squad can include just three forwards.
According to the data, ties against Tunisia and Panama give England's own Harry Kane the highest number of predicted goals in the group stages.
Cristiano Ronaldo and Lionel Messi also make the top 10, but along with Neymar their 12 million euro fee is the highest in the game – although the Brazilian doesn't make the top 10.
With money in mind, Edinson Cavani of Uruguay or Robert Lewandowski of Poland could represent cheaper options for the group stages.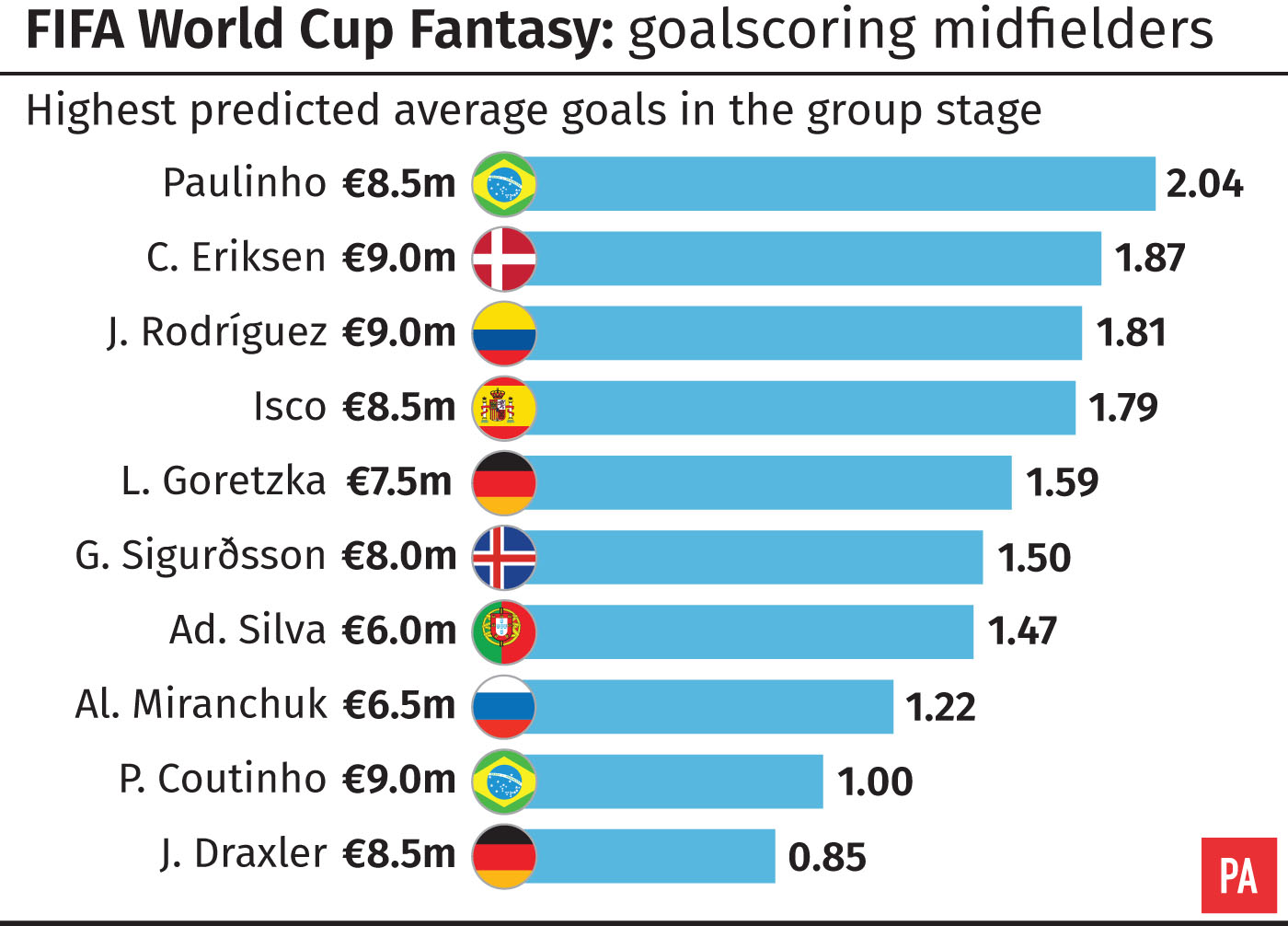 It's perhaps surprising, but Paulinho comes out on top in midfield by some margin after being relatively free-scoring and a regular starter for Brazil.
Portugal's Adrien Silva (6 million euros) and Russia's Aleksei Miranchuk (6.5 million euros) offer cheaper goal-scoring options, and might help you balance your budget too.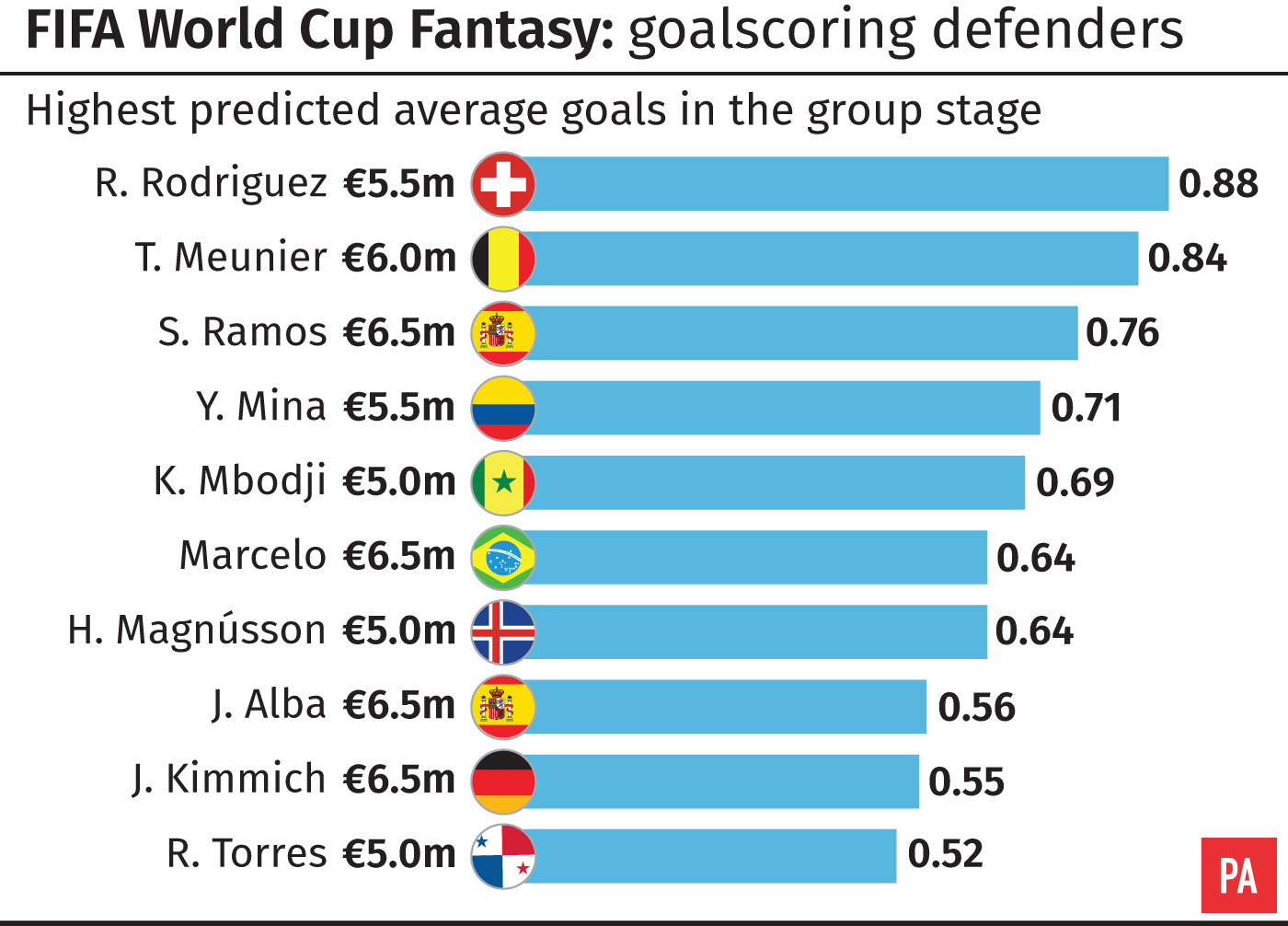 A goal-scoring defender is a rare bonus that offers bountiful rewards, so it's well worth considering Ricardo Rodriguez of Switzerland or Belgium's Thomas Meunier, who top the predicted goals tables.
Pairing the likelihood of keeping a clean sheet with this goalscoring data can make for a potent player – more on that later.
Assist-makers
Aside from scoring, it's well worth looking at goal providers with three points on offer for an assist.
Midfielder James Rodriguez comes out well on top in this category, with an average of 3.22 assists predicted at the group stage.
Also worthy of consideration however is German defender Joshua Kimmich, who is predicted to chip in further up the field as well as earning clean sheet points at the back.
Clean sheets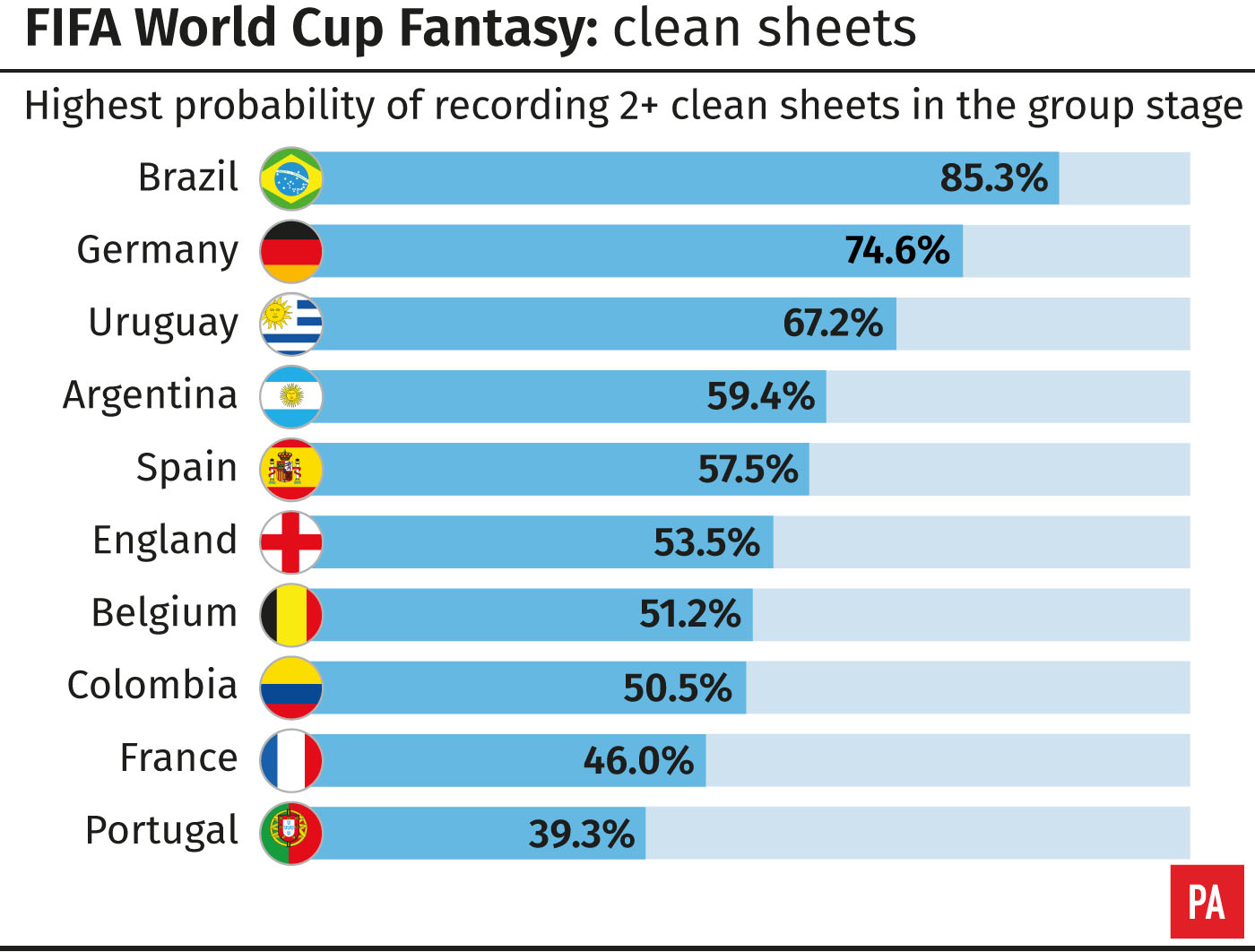 Picking your rearguard is likely to be based largely on the likelihood of keeping the goals out, with clean sheets earning four points for defenders and goalkeepers, and one for midfielders.
Individual player predictions would likely leave you with a list of players from the same teams, so instead the model here suggests which countries are most likely to keep clean sheets.
Brazil come out on top with an 85.3% chance of keeping at least two, while Germany and Uruguay take second and third.
Pairing this data with players likely to score or assist such as Kimmich of Germany or Sergio Ramos (0.76 predicted goals) and Jordi Alba (0.56) of Spain, is a good way to maximise points from your defenders.
Bargain buys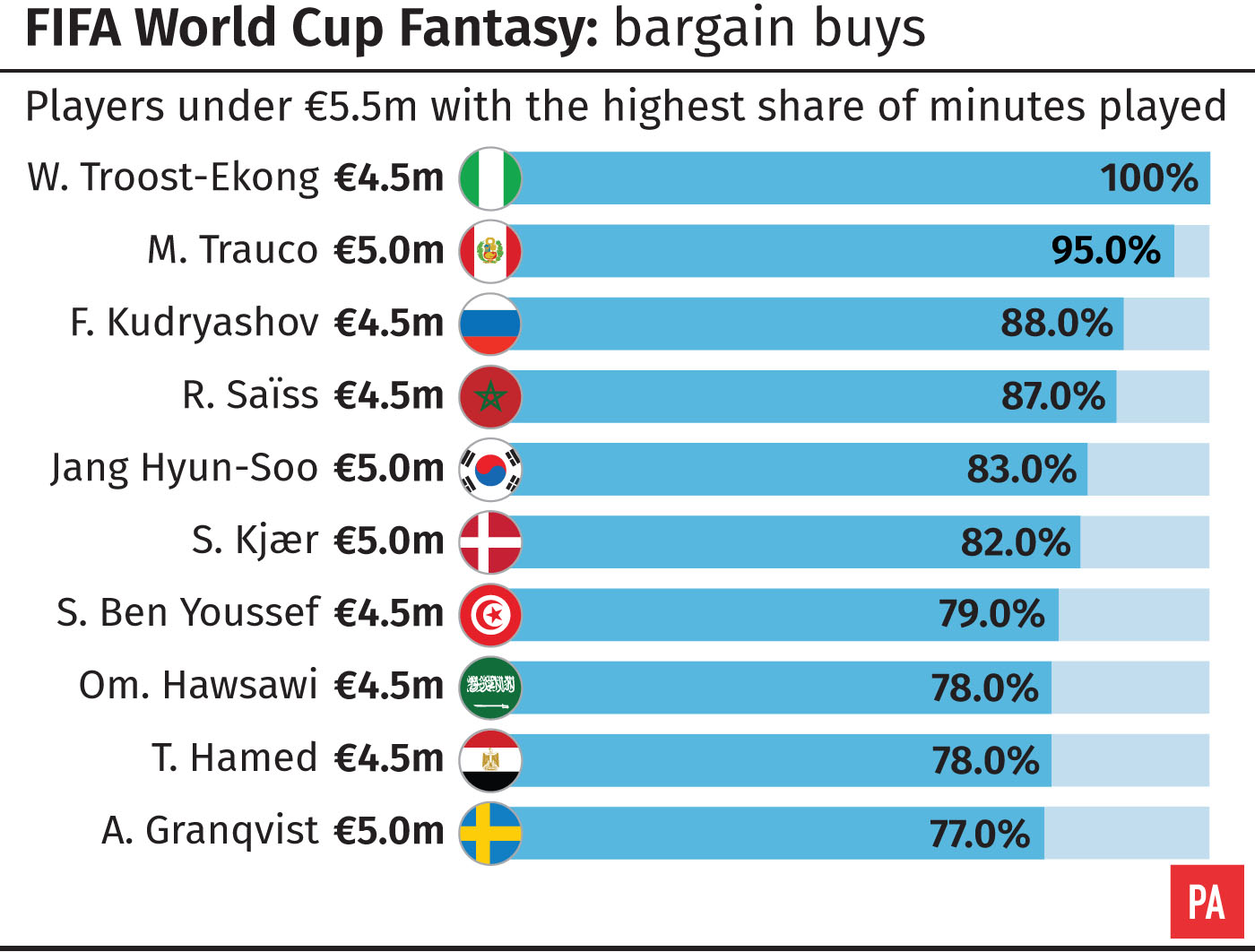 After selecting your top players you will inevitably have to rummage through the bottom end of squad lists for players you may never have heard of to stick to your budget.
This data identifies the players who cost 5 million euros or less but have featured most regularly for their country, cutting down the amount of research you should need to do on lower-priced players.
For example, while William Troost-Ekong has played 100 per cent of Nigeria's games in the past year, Nigeria have not earned a clean sheet in four games, so he might be best as an option from the bench.
Meanwhile Miguel Trauco of Peru plays in a defence that has conceded just twice in six matches, and Andreas Granqvist's Sweden have four clean sheets in their last six.
About the data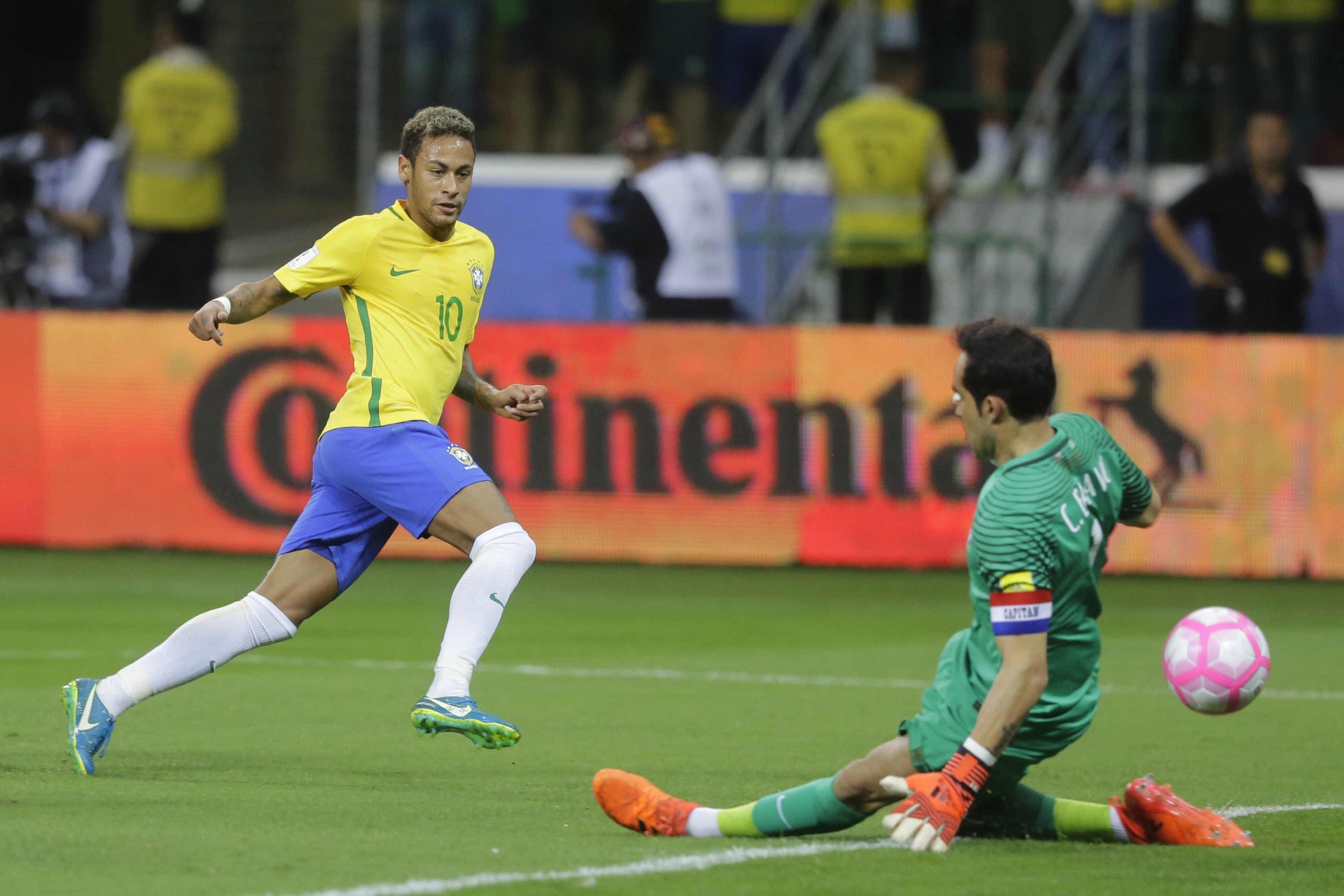 Team performance predictions in this model were calculated using the World Football Elo Ratings.
This is a system arguably more useful than Fifa's ranking system, which alleges Poland are better than Spain, and that Switzerland are the sixth best team in the world.
By contrast, the Elo Rating top five consists of Brazil, Germany, Spain, France and Argentina, in that order.