10 tweets that pretty much sum up how we are feeling about the first heatwave of the year
So after a long, cold winter that saw bleak weather right into April, people are jumping at the chance to bask in some spring sunshine. Or so you'd think.
Wednesday was the hottest day of the year so far, with temperatures reaching 25C (77F) in parts of the south east, more than 10C higher than the UK average for the time of year.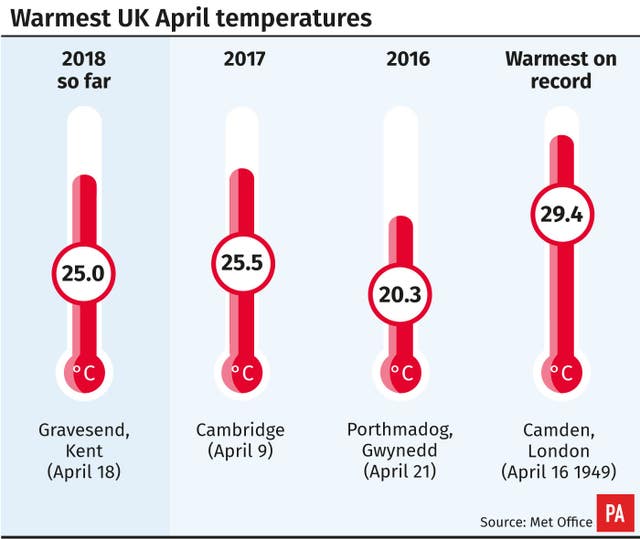 A heatwave would normally mean extreme blazing temperatures, unless of course you are living in the UK.
Here's British Twitter summing up exactly how we are feeling about the weather right now.
1. Heatwave? *shrugs shoulders*
2. It's not gonna last
3. So there's an actual sun out there?
4. OK, then let's make the most of it while it lasts
5. What kind of heatwave is this?
6. Let me get my coat, just in case…
7. Quick, get the sun cream out
8. How quickly can I get a tan?
9. Wait a sec, there's no heatwave here
10. At least it's goodbye winter
While Thursday should be even warmer, temperatures are expected to fall from the beginning of next week. So enjoy it while it lasts.