Interview: Helena Grace Donald
Helena is a young British actress, living and working in LA. We ask her the important questions...
How did all this happen?
"I knew I had to go after that dream then, rather than wait until after university."
I was born in Putney, London but moved to Derbyshire at the age of 12 and went all the way through to sixth form there. I was putting together my application to study English Literature at university when I realised what I truly wanted to be was an actress. I knew I had to go after that dream then, rather than wait until after university.
I had meetings with my teachers and explained what I wanted to do. Everyone was actually so supportive. I'd been so involved in drama and school plays and people knew this was what I was passionate about.
I decided to first do a year of intense method acting training in London and it's what propelled me to go to LA. I met an amazing acting coach from LA and was invited into an international masterclass. I was only supposed to be there for three weeks but it turned into three months. During the masterclass I was offered representation by a top manager and offered roles for some independent films. I absolutely knew the opportunities I needed were in LA, so when I came back to the UK, I put all my energy into getting my paperwork, making it possible for me to move out there full time.
What are you doing now, and why did you start this journey?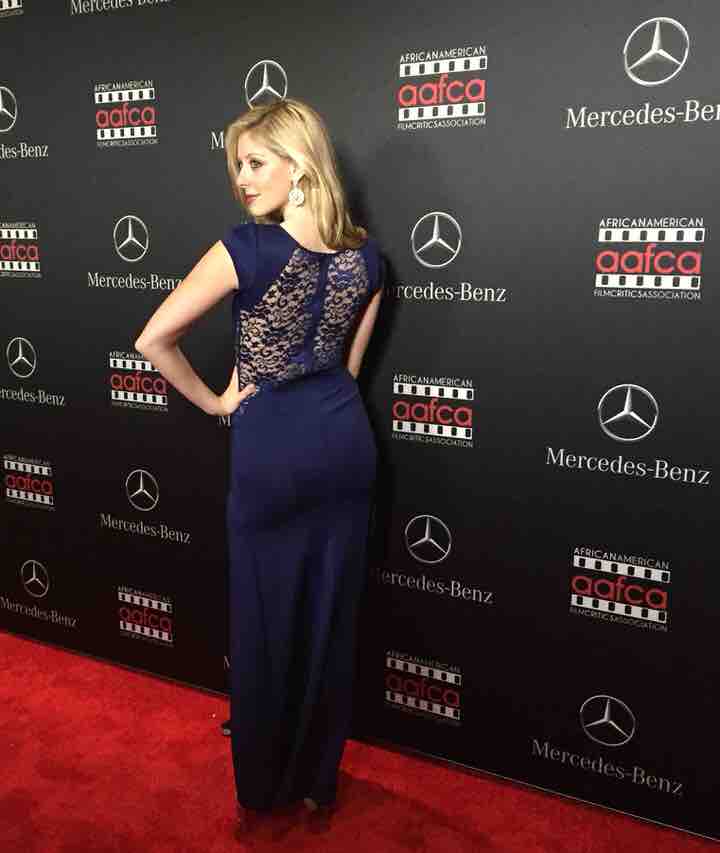 "...the best thing I can do is show up as the best version of me."
I'm an actress, author and empowerment coach for teenagers now based in Los Angeles but back in the UK on my book tour for "Learning to Love the Girl in the Mirror: A Teenage Girl's Guide to Living a Happy and Healthy Life."
The book tells my story of the struggles I experienced as a teenager with a negative body image. I have also founded my company Girl Unfiltered, which is a safe online community teenagers can use to find answers to the questions they don't feel comfortable asking elsewhere. I want young people to know they are not alone with the pressures and struggles they are experiencing, I'm kind of like a reassuring big sister.
Was there a light-bulb moment that encouraged you?
When it came to writing my book and starting Girl Unfiltered, I just knew I had to share what I have learnt with other young people so they wouldn't need to suffer the way I did.
How did you make it happen?
Whenever I wasn't focusing on auditions or my acting work, I would be at home typing. I first focused on writing the best book I possibly could and then, when I had that almost finished, I started thinking about how to get it published.
What obstacles have you faced?
I sometimes get a bit overwhelmed by the many different things I juggle. I'm building a company, publicising a book and creating a lot of content for Girl Unfiltered but I'm also an actress. And when I'm in LA, I could get a call any day of the week saying I have a big audition the following day and I have to be prepared to drop everything and focus on that. That's why it's so important for me to focus on each task at hand and take each day as it comes.
What's the best bit of what you do?
It's so incredible when I get messages from teenagers and millennials telling me I have inspired them. When I receive personal messages saying a girl is using the tools in my book and that it's helped heal her body image issues or made her feel more confident in herself, well that just means the absolute world to me. It makes all the work worthwhile.
What's the hardest part of what you do?
It's interesting because sometimes the best part of what I do and the hardest part of what I do go hand in hand. Although I like the spontaneity of what I do, not having stability can also be unsettling. But this is the life I signed up for and the best thing I can do is show up as the best version of me.
What's the worst thing that's happened to you on this journey? How have you overcome this?
There have been so many personal ups and downs but I've learnt from each experience. A big one definitely springs to mind though. Just before my book was about to be published, I looked into trademarking my company's name. I had already built my website, social media sites and had the logo designed onto my book. But then I found out a woman in America had already trademarked that name. I contacted her and even asked if I could buy it from her because she wasn't using the name, but she politely refused so I had to go back to the drawing board. Although I was a little panicked and frustrated at the time, I'm now actually so grateful that happened because I prefer the new name.
What advice would you offer to anyone starting on a similar path?
It's not as glamorous as it might appear to be and it takes an incredible amount of self-motivation, dedication and hard work. But, if you are incredibly passionate about something and absolutely feel like you have to go after your dream, then go for it. But be prepared to give it your all and don't take 'rejection' personally. And be prepared to have another job on the side to help support yourself.
What advice would you give your 16-year-old self?
There is so much advice I would love to give to my younger self! First of all, let her light shine, it's so important for her to be true to herself and nurture the light inside because the day will come when she's free to shine it as brightly as she possibly can.
I'd also tell her perfection doesn't exist. The photos she sees of glamorous-looking celebrities in magazines and on social media are all illusion. Learning to love and appreciate herself for who she is on the inside will get her to where she wants to be.
I'd also tell her to dance more! Just go into your bedroom and put on your favorite song and dance your socks off! Nobody's looking and I promise it'll make you feel better!
What are your hopes for the future?
I definitely have more books to write and it would be a dream come true to have a bestseller! I would love to continue to travel, speaking and sharing my message with as many young people as possible. And when it comes to my acting work, it would be great to have an empowered female role in a TV show. It would also be lovely to come back home to England for a few movie projects.
Helena Grace Donald is an empowerment coach, teen mentor, and the author of Learning to Love the Girl in the Mirror: A Teenage Girl's Guide to Living a Happy and Healthy Life available at Amazon. For more information see: https://www.girlunfiltered.com/