This US headteacher announced a snow day by singing his own version of Mariah Carey's Hero
A headteacher announced his school's closure due to snow in the best possible way – by singing his own version of Mariah Carey's Hero.
Chad Caddell, the head of Union Pointe Academy in the US state of Kentucky, shared a video of his performance on Facebook and Twitter.
In the 80-second video he's wearing a long winter coat and fur trapper hat.
He starts the parody by saying he's got something in his heart he has to share and then bursts into song as the music cuts in.
Among the new lyrics, he sang: "Icy streets and roads have shut the city down so I'm reaching out to you and I gotta say…. The school is cancelled for today. Go back to bed and go out and play.
"Tests and homework not a trace. Parents don't punch me in the face.
"Play some Xbox and smile, drink hot chocolate for a while. You can thank me really soon, here's a snow day just for you."
Caddell even snuck in a little reference to Carey's New Year's Eve performance, in which she lamented her lack of hot tea between songs.
He also shared links to the video on Twitter with the caption: "This is how we do school closings in Kentucky."
Cadell created the video with his wife as a way to bring some joy and fun to the snow day, he told the Associated Press. Parents and pupils were also sent a message which he referenced in his version of Hero.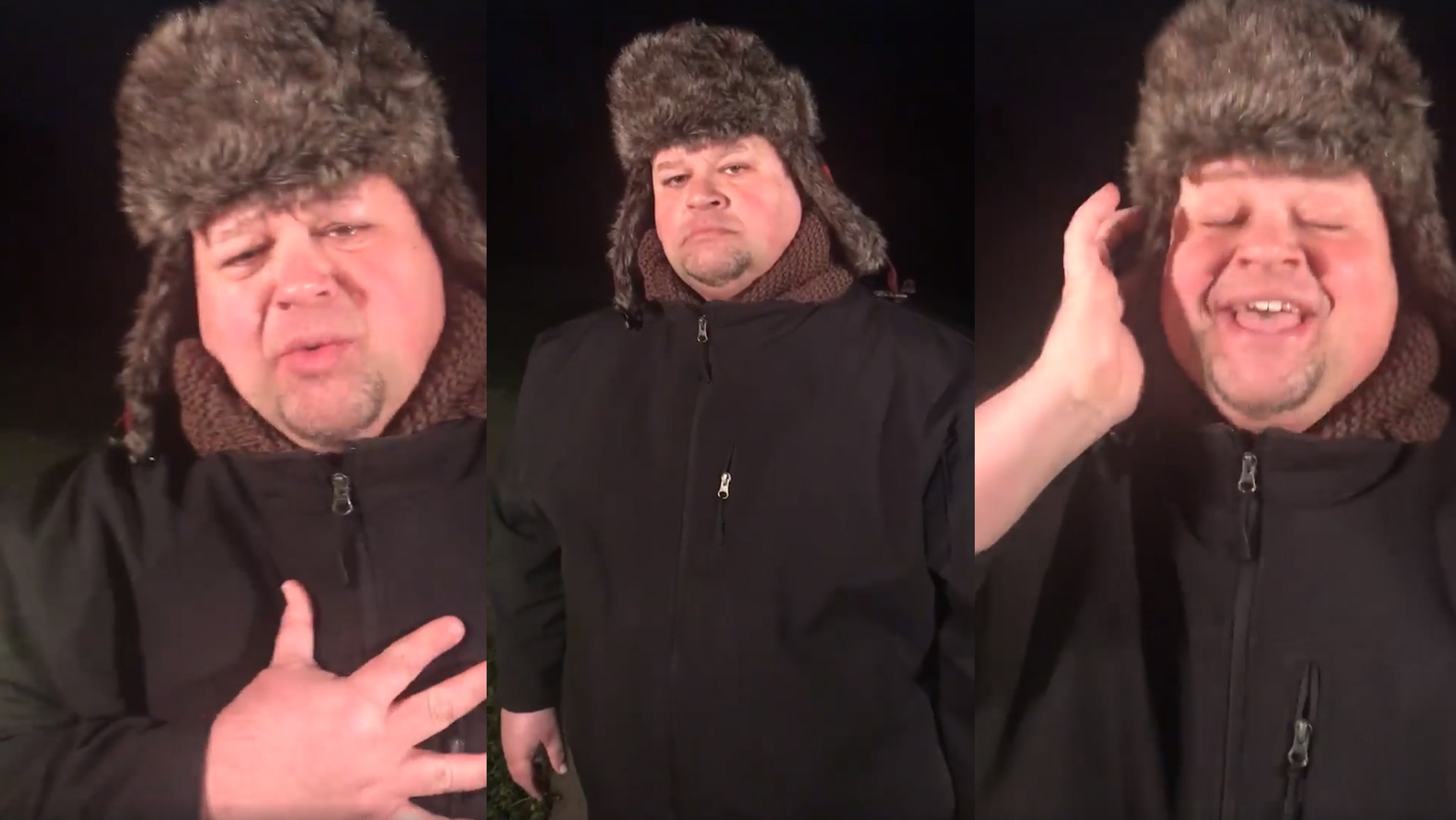 The US is in the grip of bitterly cold winter weather which has seen huge amounts of snow falling as far south as Florida and seen new temperature records from Maine to West Virginia.
New Hampshire's Mount Washington Observatory registered minus 37F (minus 38C) on Saturday. The wind chill made it feel like minus 93 (minus 69C).
In Kentucky on Tuesday, the temperature hovered around 1C.