Union to rethink ads after students offered 'skin rejuvenation' deal
A students' union is to review what adverts are sent out from its official email account after people received special offers for "skin rejuvenation" and "lip enhancements".
The advert sent via Union of Kingston Students included discounted rates as part of a new year, new you promotion by the advertiser.
The cheapest product was an £80 skin peel.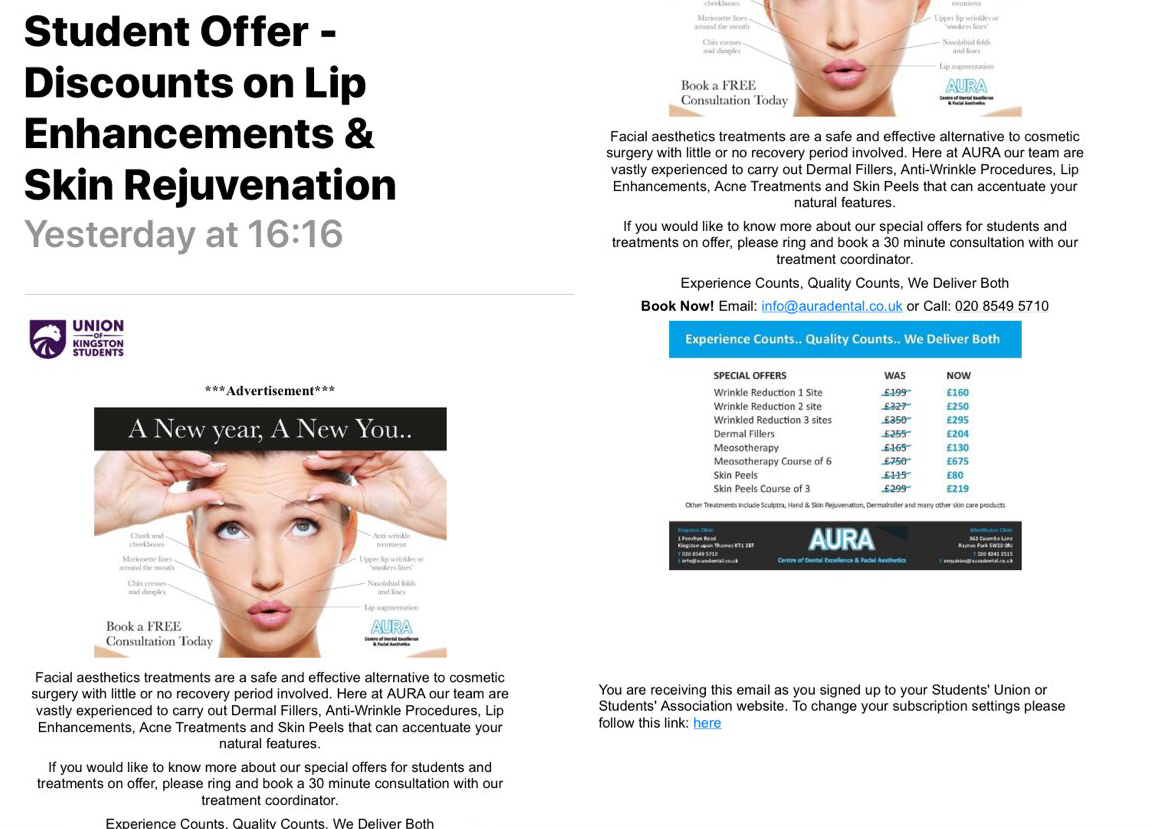 Images of the emails were shared on Twitter with one student asking "why the hell are my uni sending me this?"
The 19-year-old photography student said: "I love my university but I feel this is very inappropriate."
Previous emails sent to her from the union had included information about events and upcoming student elections.
She added: "I don't think it's really appropriate for the union to be running that kind of advert content, especially not to our student emails."
The union has admitted that the email, sent on behalf of a local business, was inappropriate.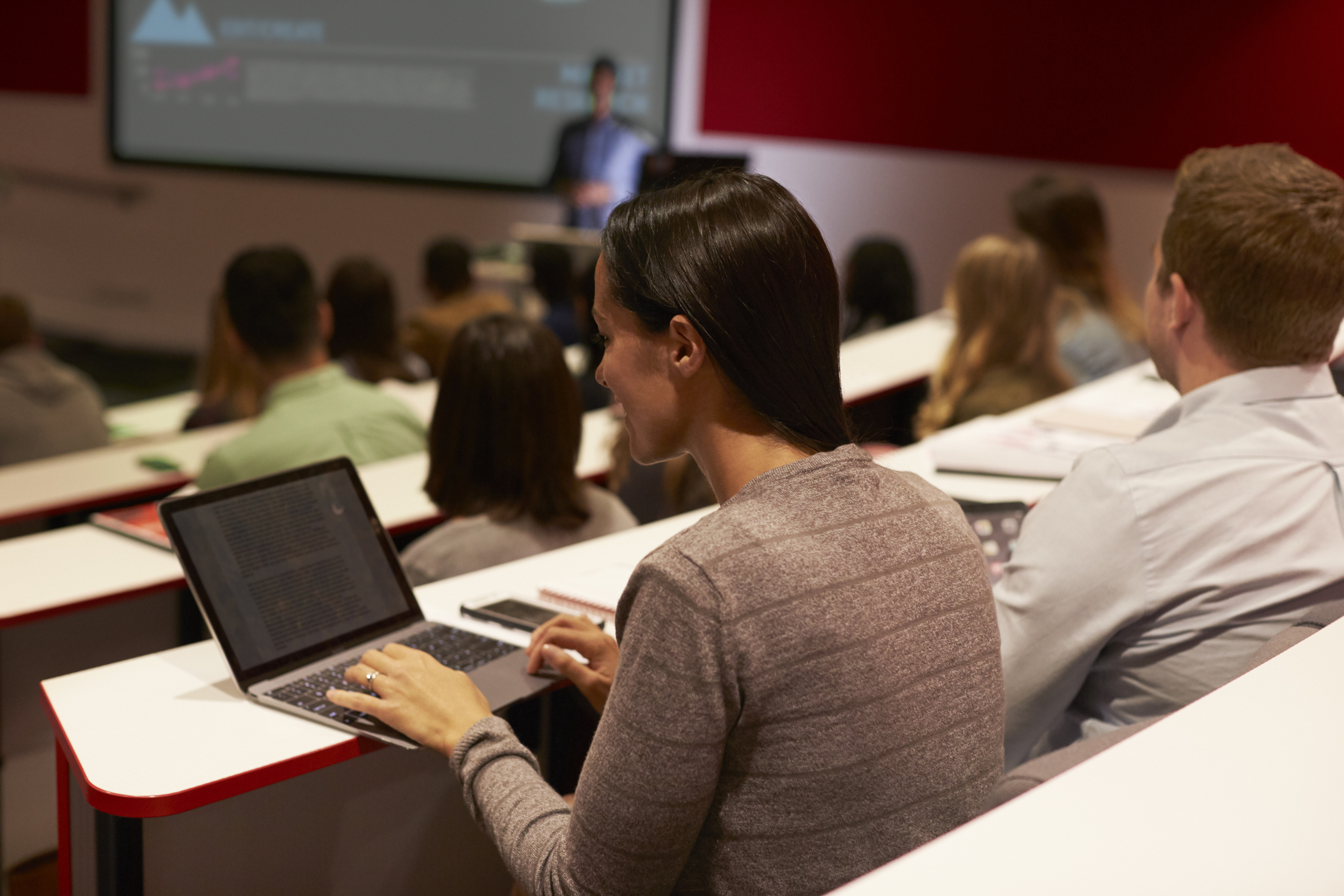 A spokesman for the Union of Kingston Students said: "We strive to ensure all messaging sent out by the Union is appropriate for our students and provides useful advice and information. We accept it didn't meet these criteria in this instance.
"It is never our intention to cause upset to students and we always take their comments and feedback very seriously. We are reviewing our policies and procedures around commercial advertising as a result."