This artist created a tiny Lego version of himself in his quest to land a dream job
Standing out from the crowd in a competitive job interview can be pretty tough but one artist has found a way that, he thinks, will help him get noticed by potential employers.
Andy Morris from Cardiff, has created a mini Lego figure of himself that he will send out as his CV hoping to land his dream job.
After spending two months sourcing all the materials, including the right Lego parts for his mini-me (which even has his stubble by the way), Morris is now ready to get back in the jobs market.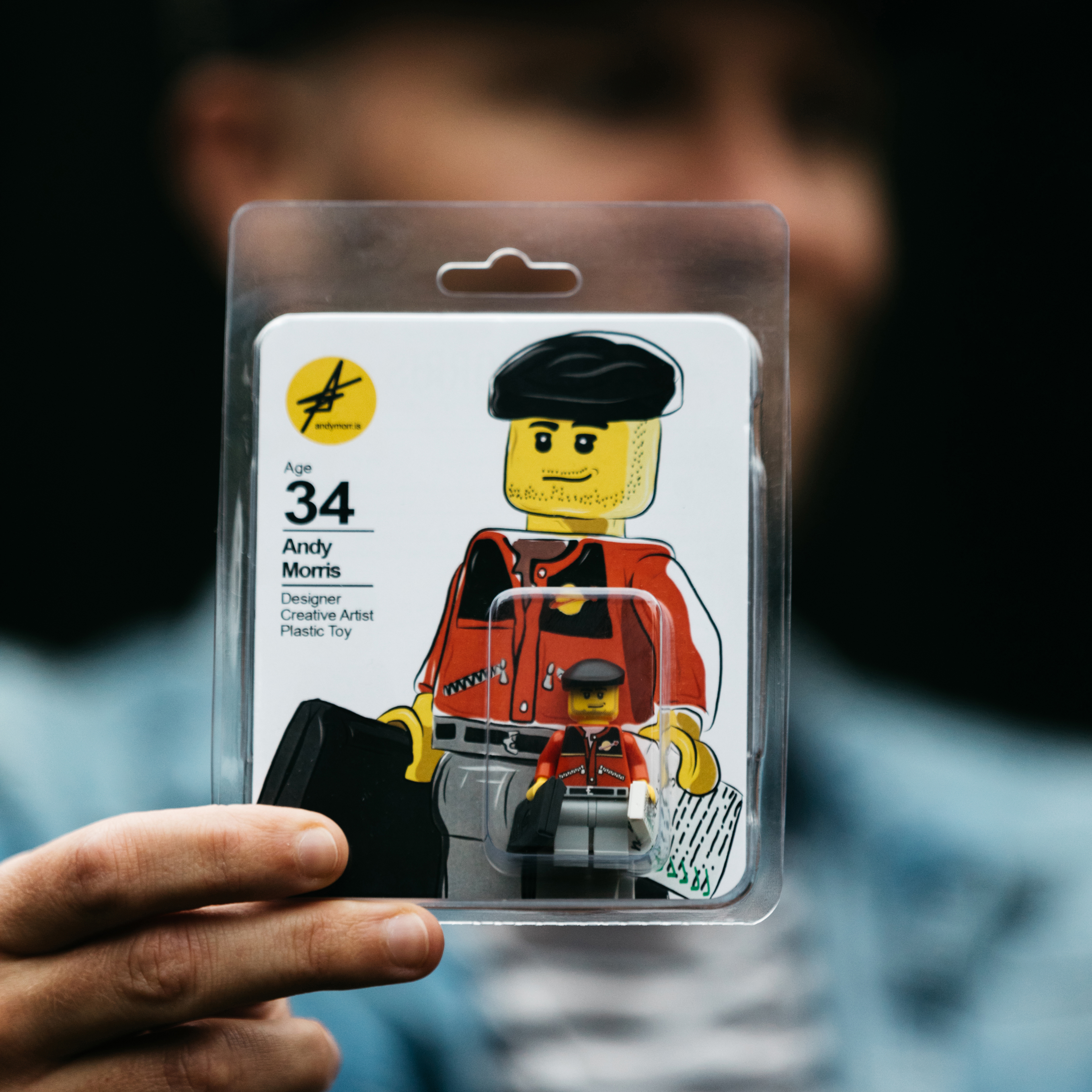 "That's next week's task [cracks knuckles]," he says when asked about whether he has responded to any employment opportunities.
Dressed in a red bomber jacket and a cute flat cap, the miniature comes armed with a laptop and a CV.
Morris's CV is also printed on the packaging, which he designed to make it look like Lego branding.
"Everything in life should be fun, even applying for jobs, and while conventional CVs are great for conveying past accomplishments they're limited on what personality, creativity and innovation you can inject into them," Morris says.
"Along comes my figure, hopefully demonstrating the above, plus, who doesn't want to receive a Lego figure through the post!"
Morris bulk buys all the components he needs to make his unique Lego-themed CV.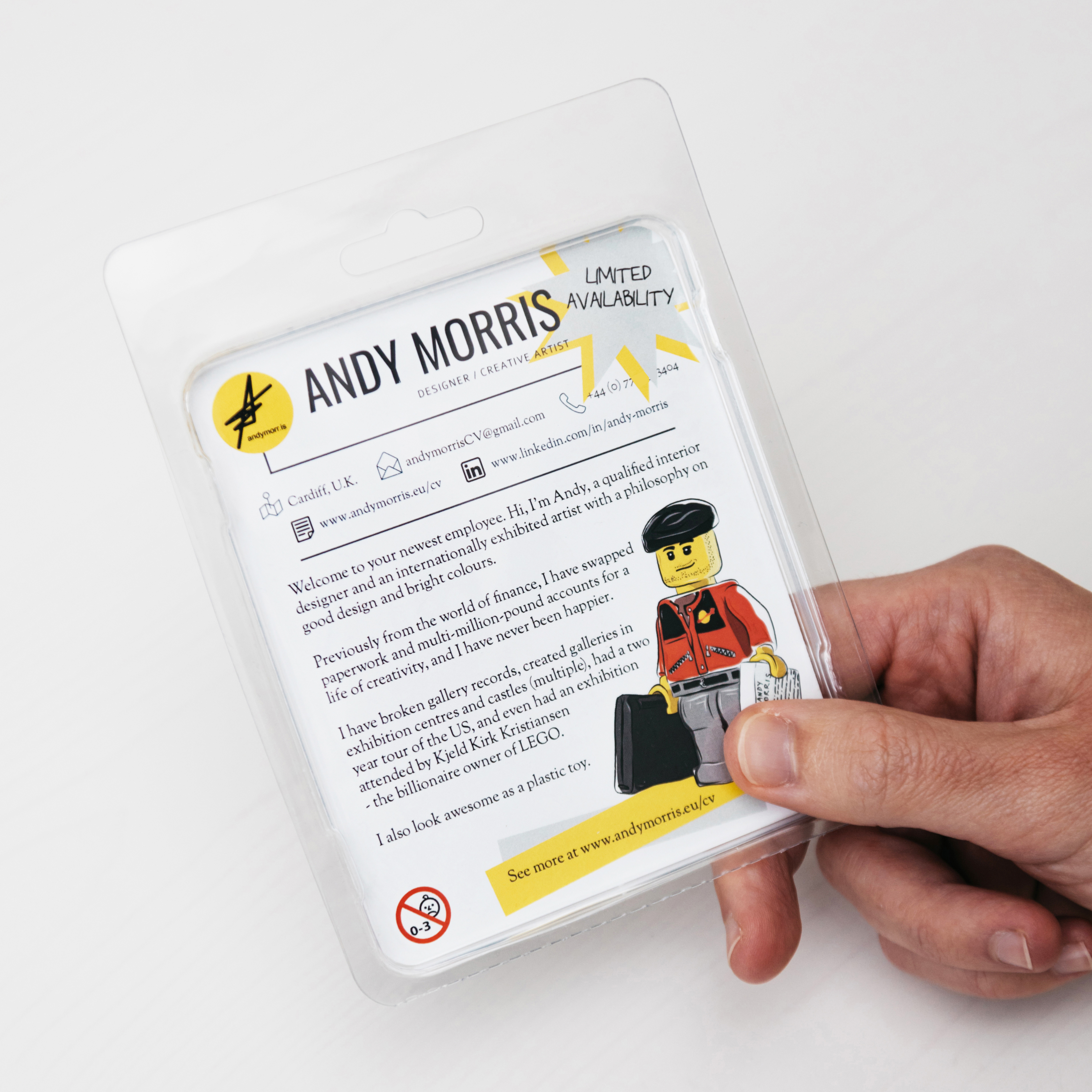 "I have enough parts for 100 figures," he says. "Although I'm hoping that I don't have to send that many."
Some of the parts, like the Lego bomber jacket for instance, are out of circulation which makes them quite hard to get hold of.
"All of the parts are genuine Lego and sourced from their extensive back catalogue," he adds.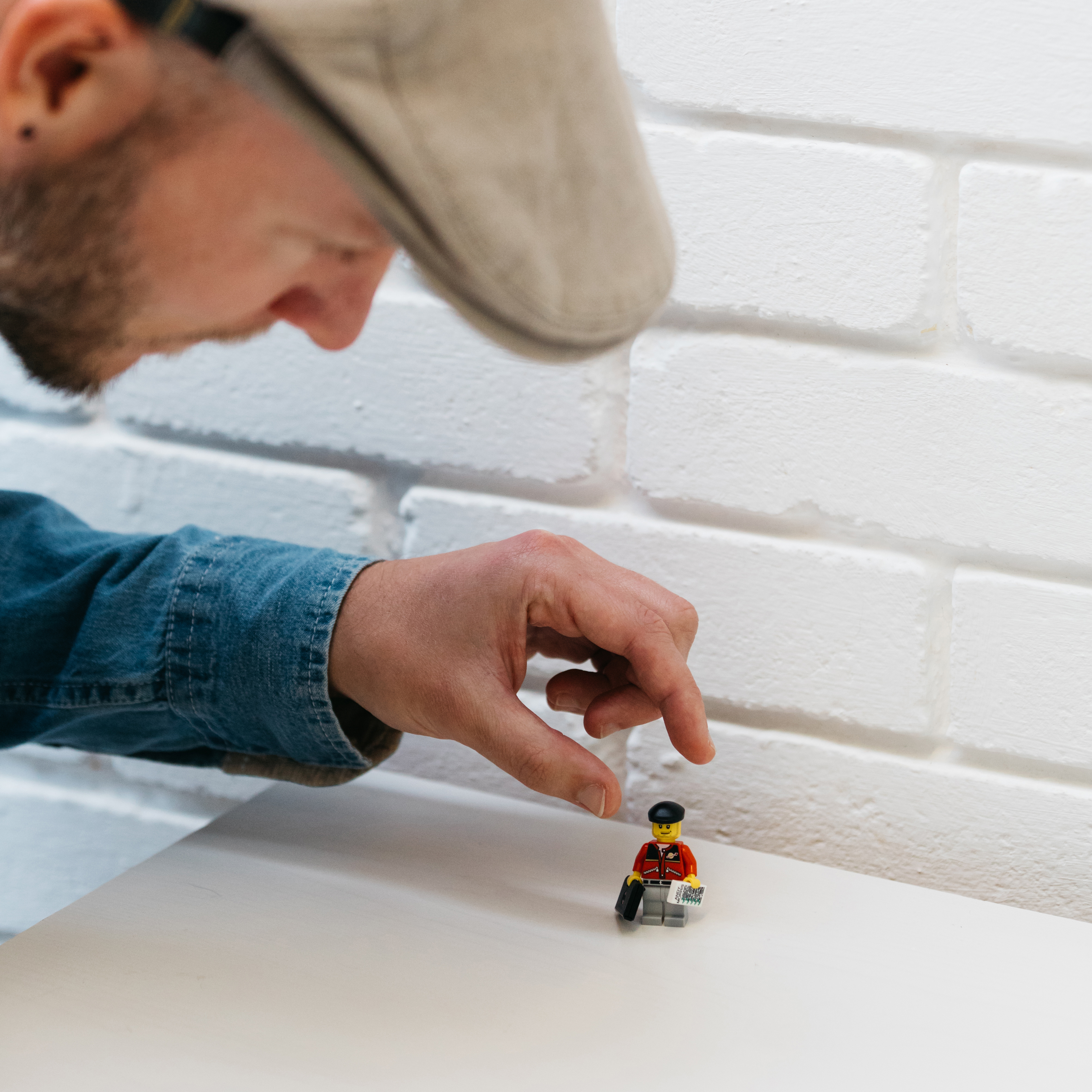 "The figure does, however, hold a custom-printed tile of my 'CV'."
Morris, who previously worked in finance but quit to follow his dream of being a designer, spent days finding the perfect string and tag to complete his job application.
"It took two months from concept to completion, including the packaging, insert, inner box, outer box, tag, string, and of course, the actual figure," he says.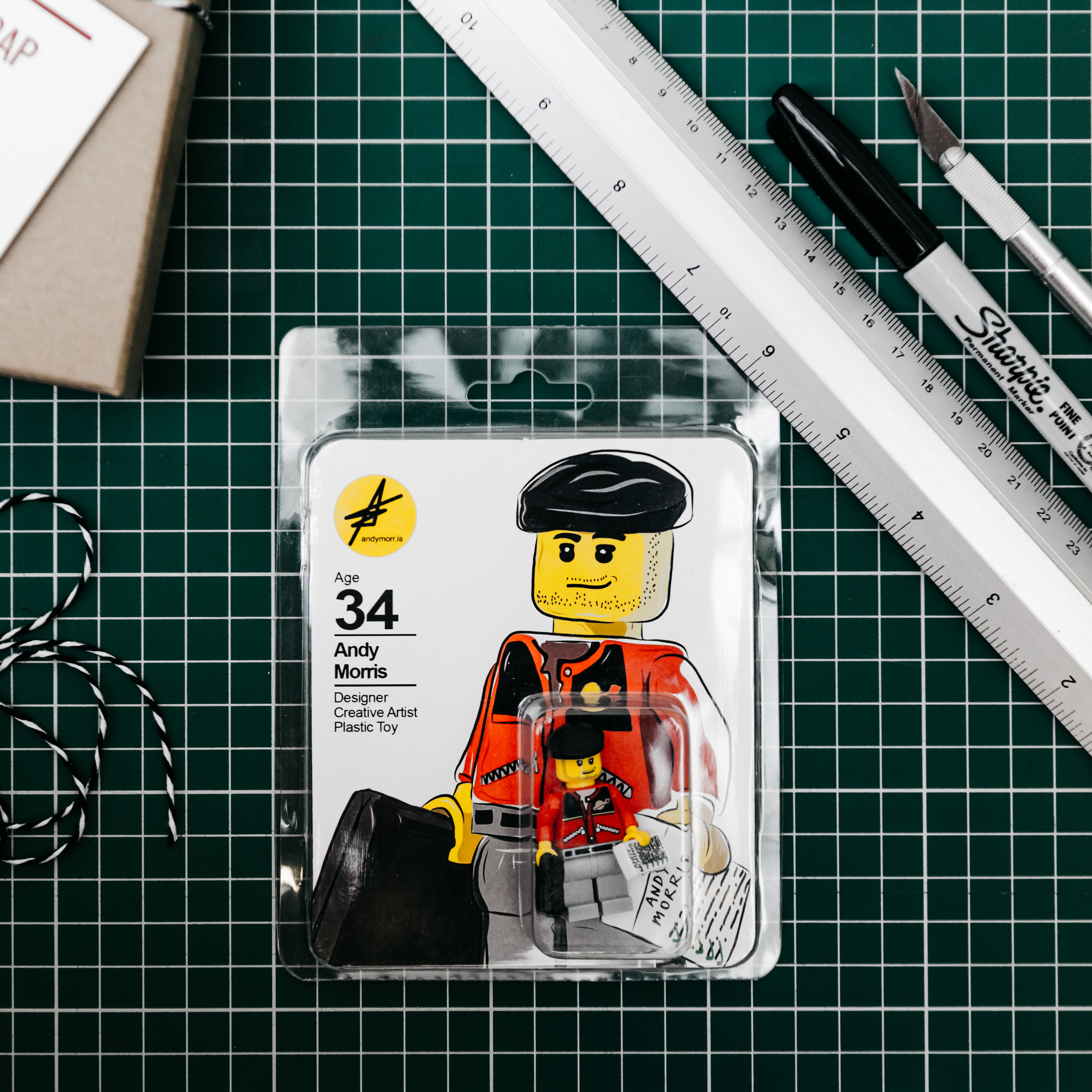 "I want prospective employers to have an opening experience before they even get to the figure.
"The packaging contains the story of the figure, which is, well, me! So it actually brings context to this as a CV.
"Every element of the design has been meticulously thought out."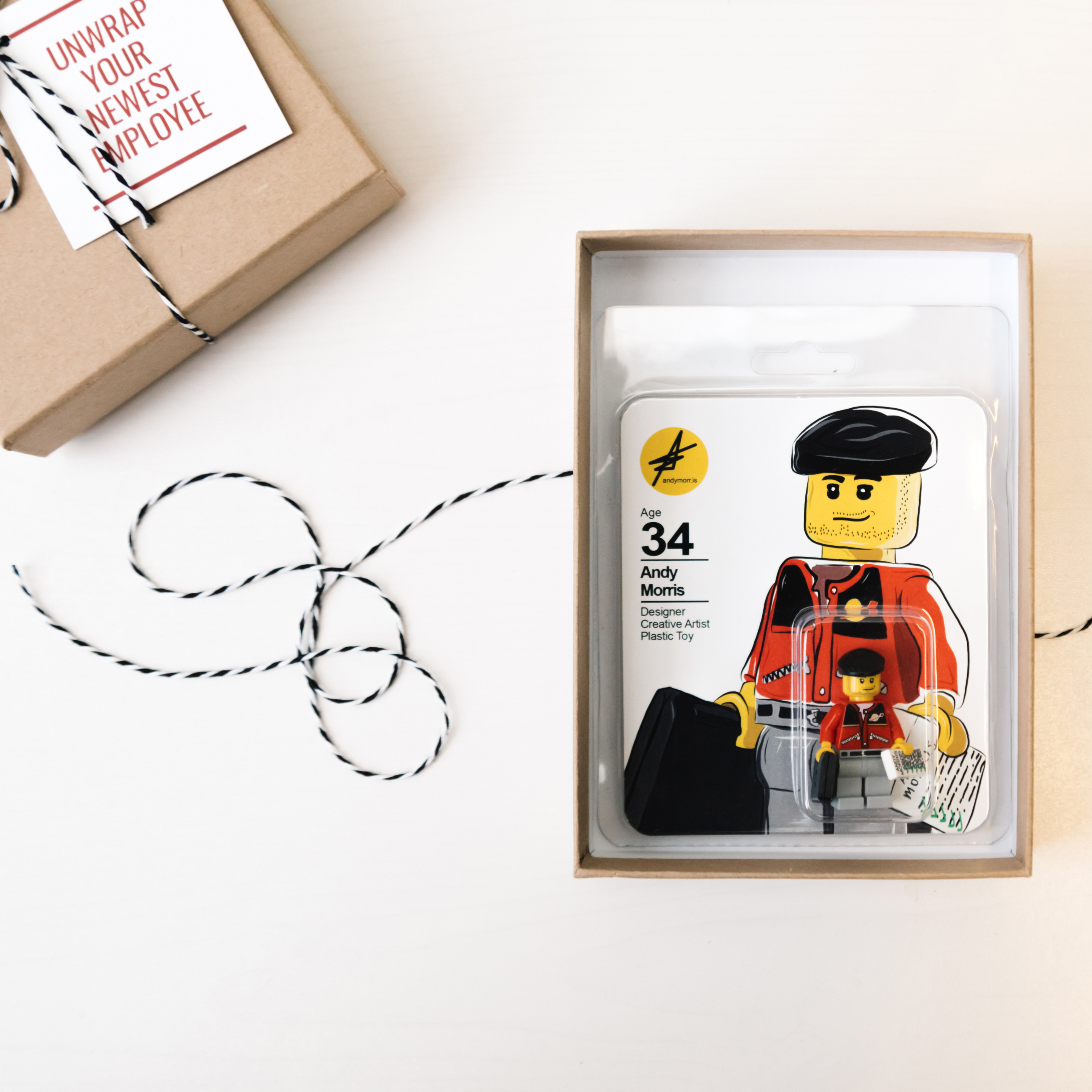 Morris hopes that his mini figure CV will catch the eye of employers in marketing, design and advertising industries.
"Applying for jobs is a boring process that involves mountains of paperwork," he says.
"It's not only tedious for the applicant, who must fill out each and every sheet while ensuring that everything looks aesthetically appealing, but can also bore the employer, who must sort through each applicant and their paperwork.
"Because of the tedium, standing out and creating a fresh spin on resumes and CVs has become popular."
Last year, Morris set up the Bricks at Home pop-up shop, where he sold giant ornamental Lego blocks.
Clearly a huge Lego fan, he is also the creator of The Travels of Roo – a photography project that shows a Lego character (who also looks a lot like Morris himself) travelling the world.