Here's everything you need to know about the US stand-off with North Korea
Tensions between North Korea and the United States have reached a dramatic high, with talk of nuclear weapons flying back-and-forth between Pyongyang and the White House.
Here's everything you need to know about how the story has unfolded so far.
What started the latest tensions?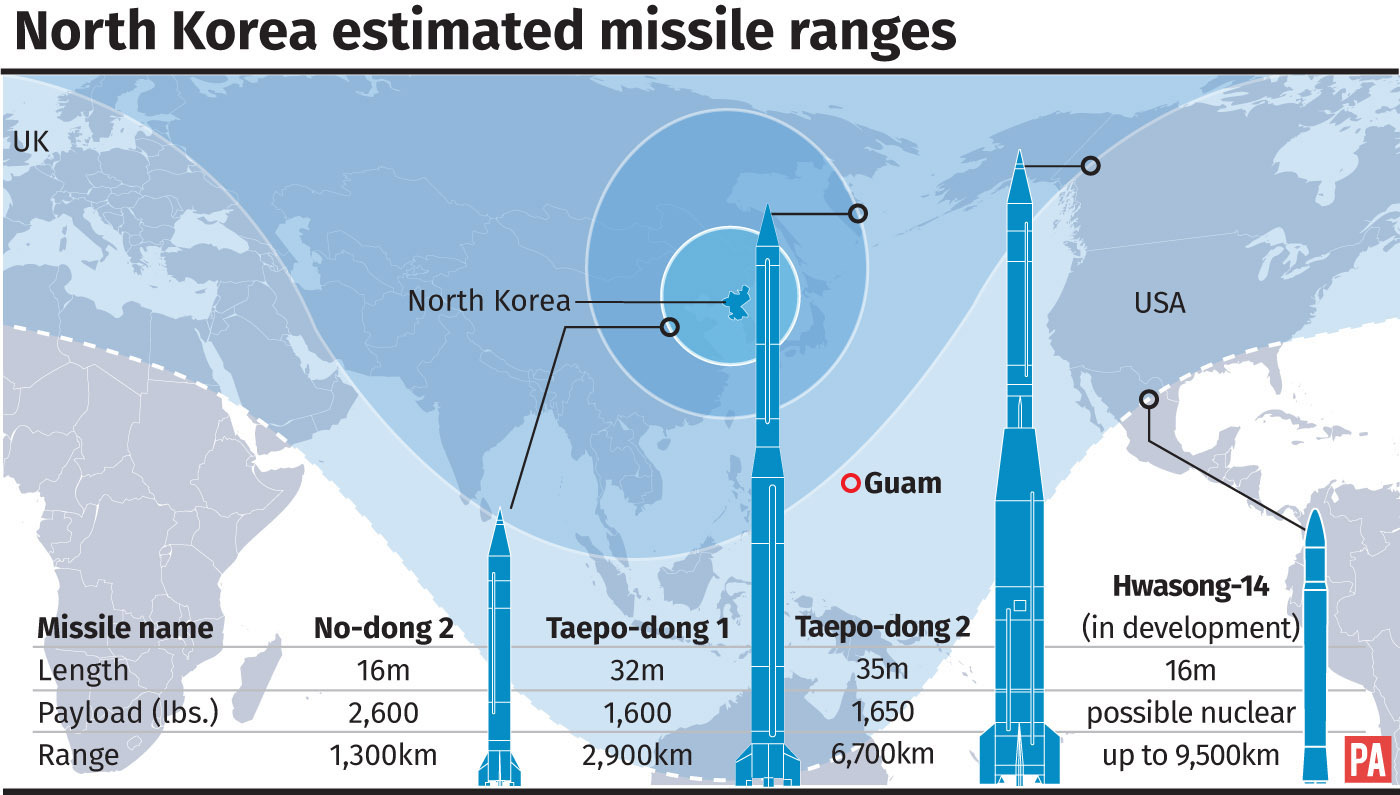 Diplomatic scuffles with North Korea are nothing new.
While the communist nation has been known to verbally tussle with the United States, the south-east Asian country has stepped up the intensity of its threats in recent weeks following declarations that it is now able to strike US soil.
On July 28, Japan announced that North Korea had fired what appeared to be an Hwasong-14 intercontinental ballistic missile (ICBM) with the capability to reach major US cities.
It was the second such launch of an ICBM in a month, following a similar exercise on July 4.
A combination of analysis from America, South Korea and Japan showed the missile had flown for around 45 minutes, reaching a height of around 2,300 miles and a distance of 621 miles, with a location in Mupyong-ni, near the Chinese border, as the likely launch site.
Had the missile flown on a flatter trajectory, it would have been able to reach major US cities like Los Angeles, San Francisco and Chicago.
How did the world react?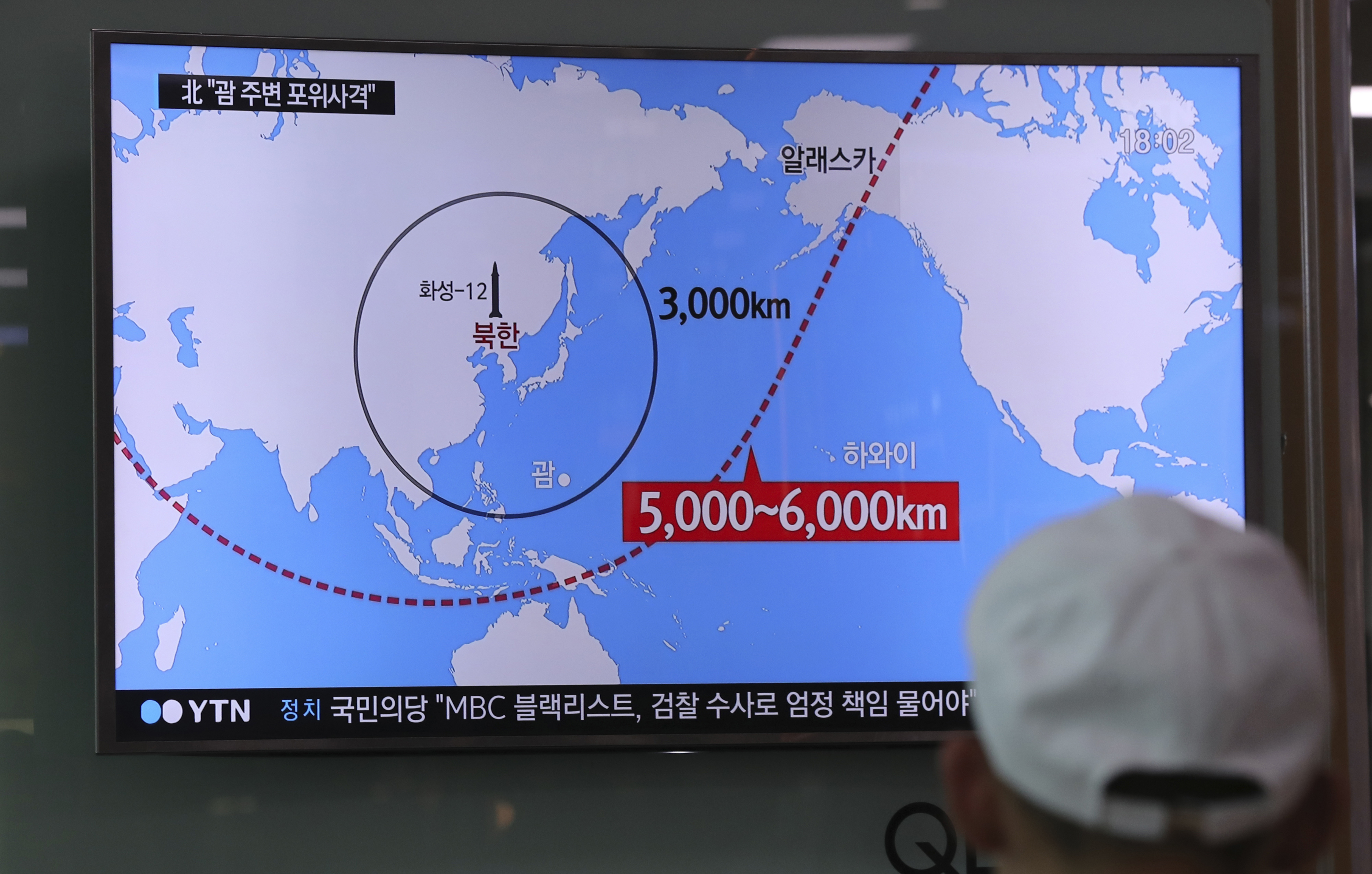 The launches were roundly condemned by the United States, Japan, South Korea and North Korea's usual ally, China, which has remained keen to diffuse the escalating tensions.
The US drafted a resolution at the United Nations Security Council (UNSC), requiring a ban on North Korean exports of coal, iron, iron ore, lead, lead ore and seafood, worth over $1 billion USD (£770 million) – amounting to a third of North Korea's annual export revenue.
The sanctions were unanimously passed in a 15-0 vote on August 5, prompting a furious response from Pyongyang.
The country has been subject to other sanctions since 2006 over its ballistic missile and nuclear programmes.
A nuclear turning point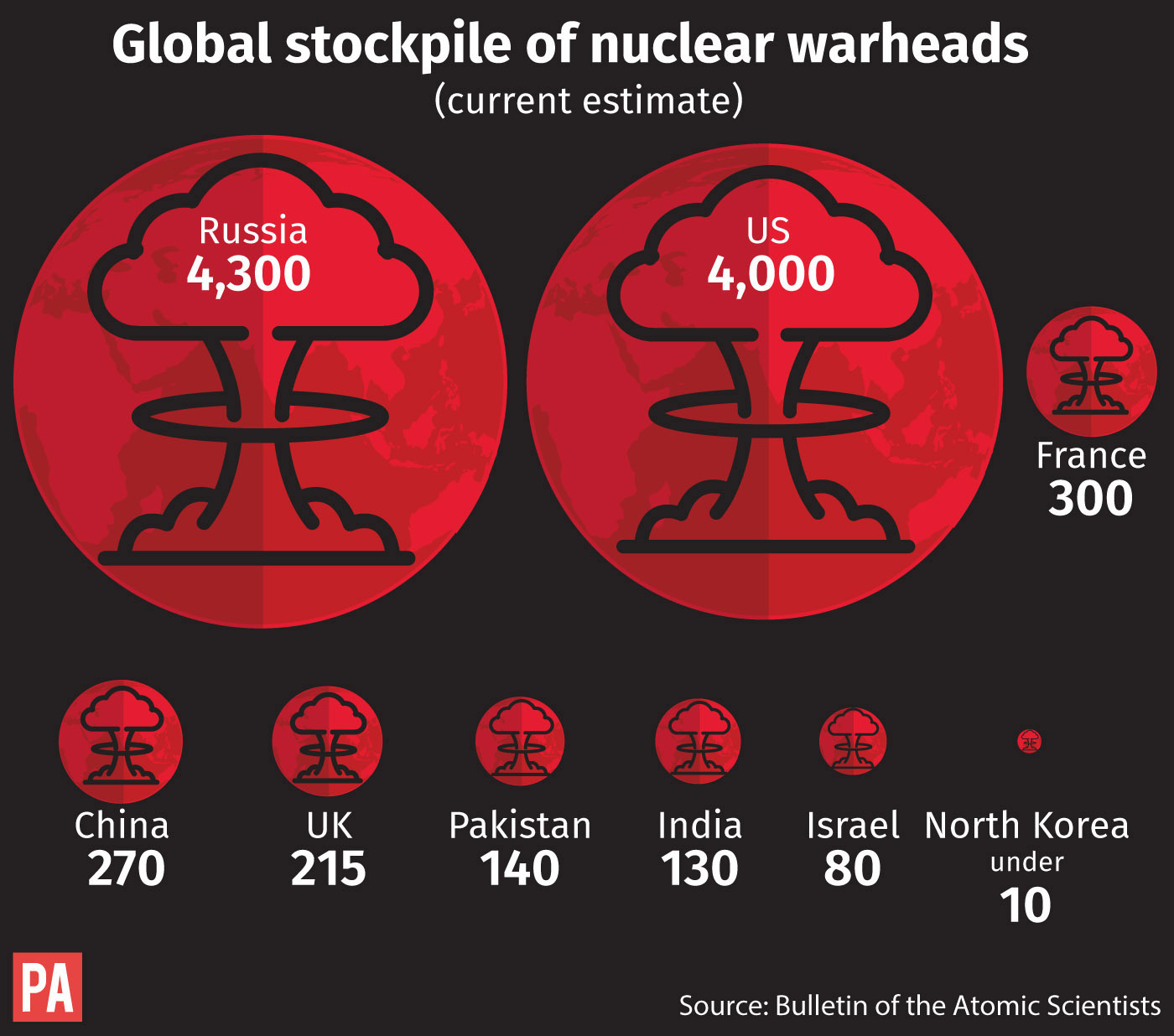 North Korea promised to exact a "thousand-fold" revenge on the United States for initiating the sanctions at the UNSC, and described the restrictions as a "violent violation of our sovereignty."
A day later, on August 8, a report in the Washington Post revealed details from a confidential US intelligence assessment, in which analysts concluded that North Korea had successfully produced a miniaturised nuclear warhead, capable of fitting inside missiles.
The development marked a key threshold in its journey to becoming a fully fledged nuclear power – an aim it has doggedly pursued in an attempt to rival its arch-enemy, the United States.
Some estimates now place the number of nuclear warheads held by North Korea to be as many as 60, although other independent experts believe the figure is much lower, at under 10.
Preparing for "fire and fury"?
Donald Trump stepped-up the ferocity of his condemnation against the communist regime and its leader, Kim Jong-un on Tuesday, threatening to unleash "fire and fury like the world has never seen" if the North persisted with its combative rhetoric and nuclear arms programmes.
The comments were later contextualised by Secretary of State Rex Tillerson, who said the president was addressing Kim in "language that he would understand", since he "doesn't seem to understand diplomatic language".
Despite stating that there was no imminent threat to the United States, North Korea declared that it was considering a possible strike on the US territory of Guam, around 3,400 kilometres (2,112 miles) off the North Korean mainland.
Experts have now warned that a military clash between North Korea and the United States could quickly escalate into a major conflict with a devastating loss of life.
Cristina Varriale, a research analyst at the Royal United Services Institute military think tank, said: "Tensions have increased significantly and we have seen the military option elevated.
"I don't necessarily think that equates to nuclear war being imminent but the option of that being likely does seem to have increased – especially over the past weeks."