This dancing policeman stole the show at Notting Hill Carnival, and you might recognise him
A dancing policeman stole the show at Notting Hill carnival – and you might well recognise him.
Showing off his skills was police officer Daniel Graham, 34, who reached the semi-finals of Britain's Got Talent earlier this year.
Naturally Pc Graham's appearance doing what he does best drew some sizeable crowds of festival-goers, and he was spotted getting his groove on all over the place.
Graham's efforts were warmly received by revellers at the carnival – which has seen hundreds of thousands descend on the district in West London.
Meanwhile, those on Twitter were also quick to heap praise on the officer, for his moves and his character.
Graham has been showcasing his talents for some time, sharing videos to his Instagram account of his smooth moves.
What else would you do in front of a police helicopter? Stand there? Not likely.
Despite Graham's excellent dancing and spirit, there was however a sombre moment at the carnival this year.
At 3pm on Monday, partiers dancing in the streets paused to observe a minute's silence in memory of those who died in the Grenfell Tower fire – the devastating tower block fire which claimed the lives of at least 80 victims in June.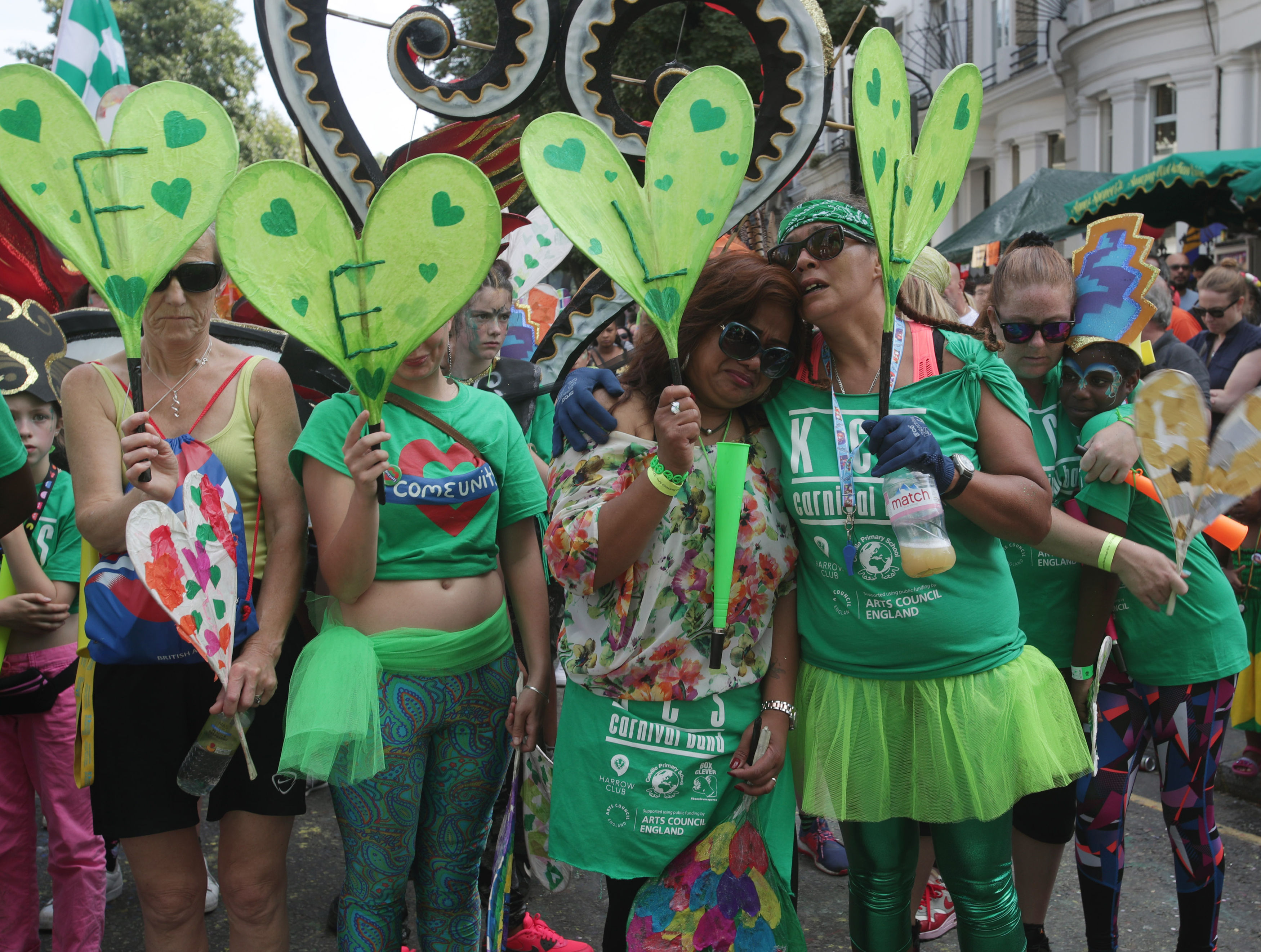 Around half a mile away from the charred high-rise, firefighters lined up, removed their helmets and bowed their heads outside North Kensington fire station.
The moment's silence was concluded with a spontaneous round of applause and cheers from the hundreds of thousands of carnivalists celebrating the bank holiday weekend.
The firefighters were then embraced, congratulated and thanked by carnival goers, posing for photos with them.
Local MP Emma Dent Coad wiped away tears following the moment of reflection, which she observed outside the fire station.
She said of the festivities: "It's a really, really lovely atmosphere, there's gorgeous weather, there's a lot of good feeling out there, a lot of people wearing green, and I think it should continue in that vein."