11 completely unnecessary but amazing things that have been made out of chocolate
Aside from some dubious claims that July 7 1550 was the day chocolate was introduced to Europe, World Chocolate Day doesn't need much explaining – it's all about chocolate and it's often celebrated by eating, you guessed it, chocolate.
In case you don't have your favourite bar or truffle to hand though, perhaps this little look at some of the more bizarre chocolate creations can get you into the spirit of the day.
From a diamond-laid chocolate egg to a life-size chocolate Elton John, you'll be amazed what people have come up with in the name of all that is chocolatey.
1. The chocolate Nigella Lawson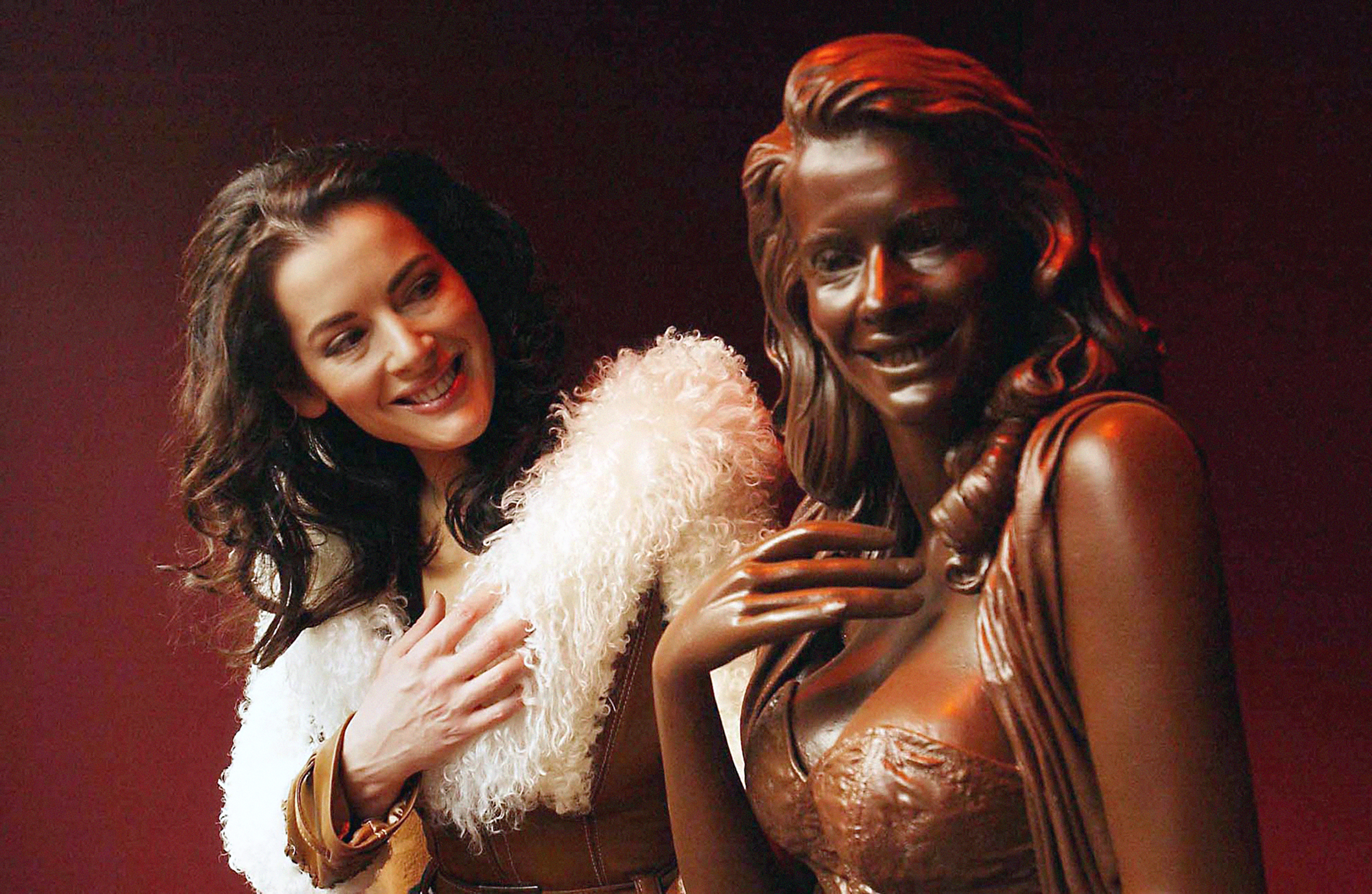 If you thought the celebrity cook was sweet, just wait til you meet her friend here – it's tough to know if you'd recognise the sculpture as Lawson if she wasn't standing next to it though…
2. A bust of Charles II, with orange-wielding mistress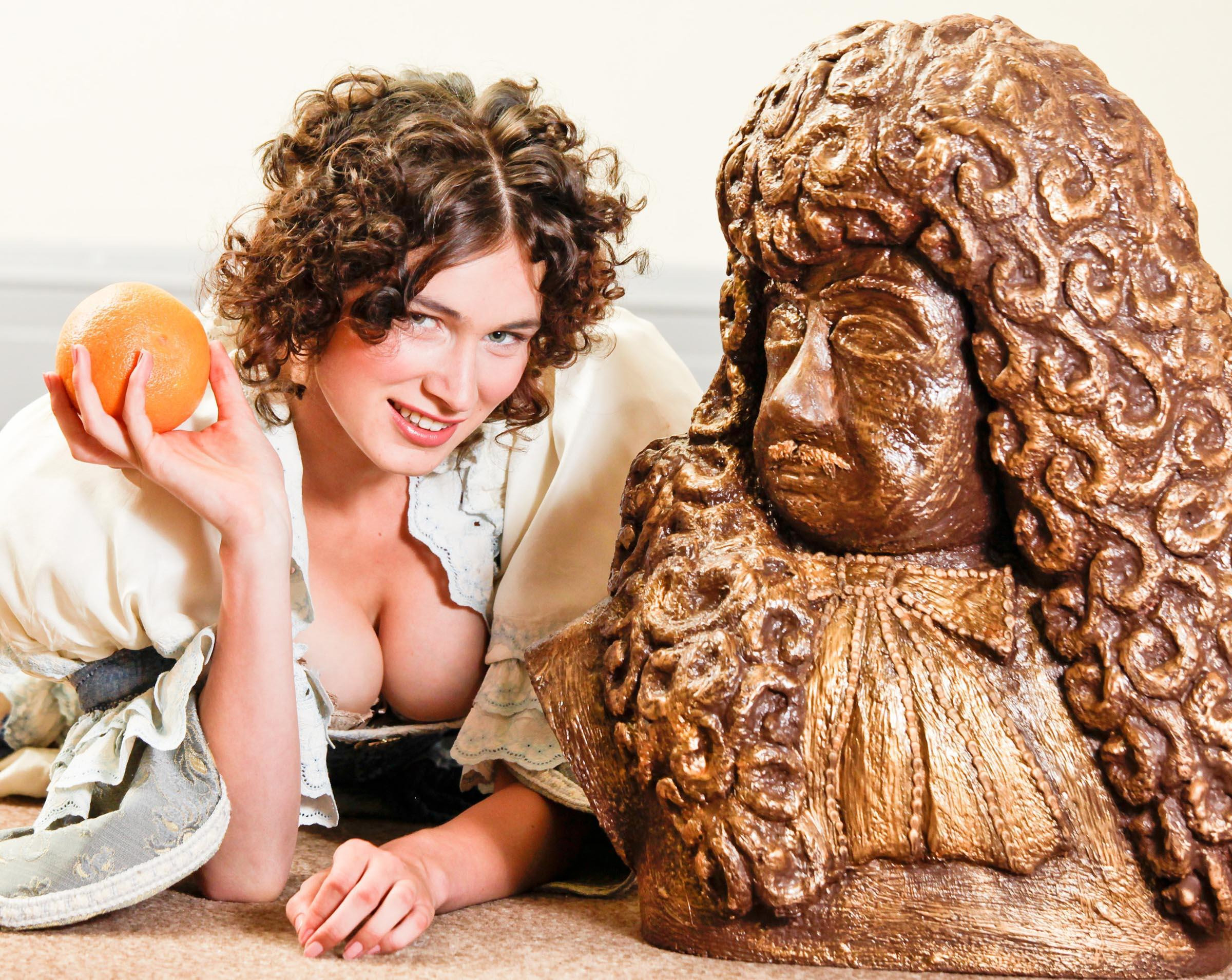 This chocolate masterpiece, of sorts, depicts the 17th century king of England, Scotland and Ireland – with Jenna from Grimsby dressed as the monarch's infamous mistress Nell Gwyn, who used to sell oranges at the theatre as well as occasionally less innocent things…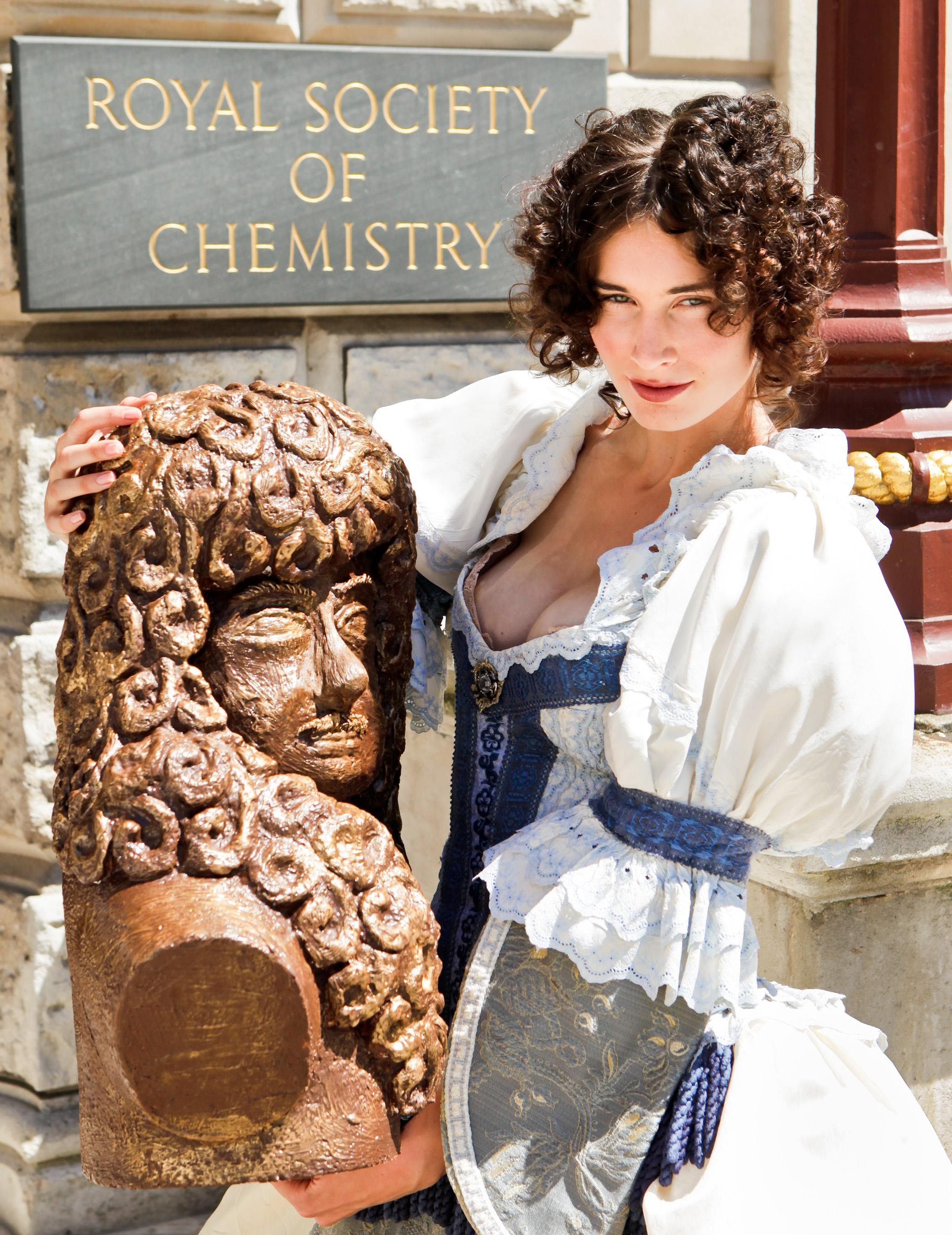 Extraordinarily, the piece was commissioned by the Royal Society of Chemistry in 2010 – created to celebrate the 350th anniversary of the restoration of the British monarchy.
3. The edible chocolate corset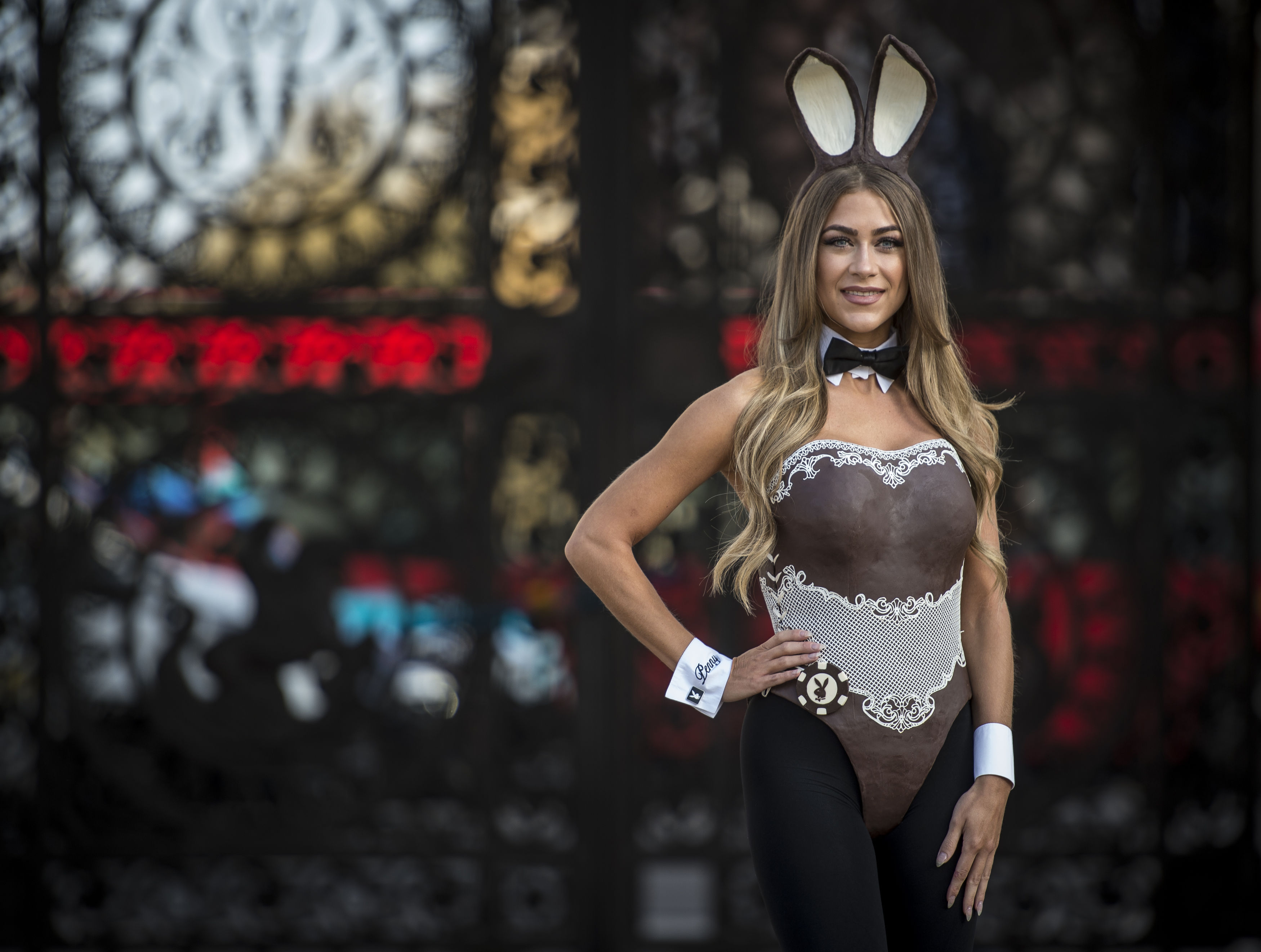 This little number being modelled near Marble Arch in London might look like normal clothing from afar, but it's far from it.
Worn here by Bunny Penny, 2017's Playboy Club Bunny of the Year, it's actually edible.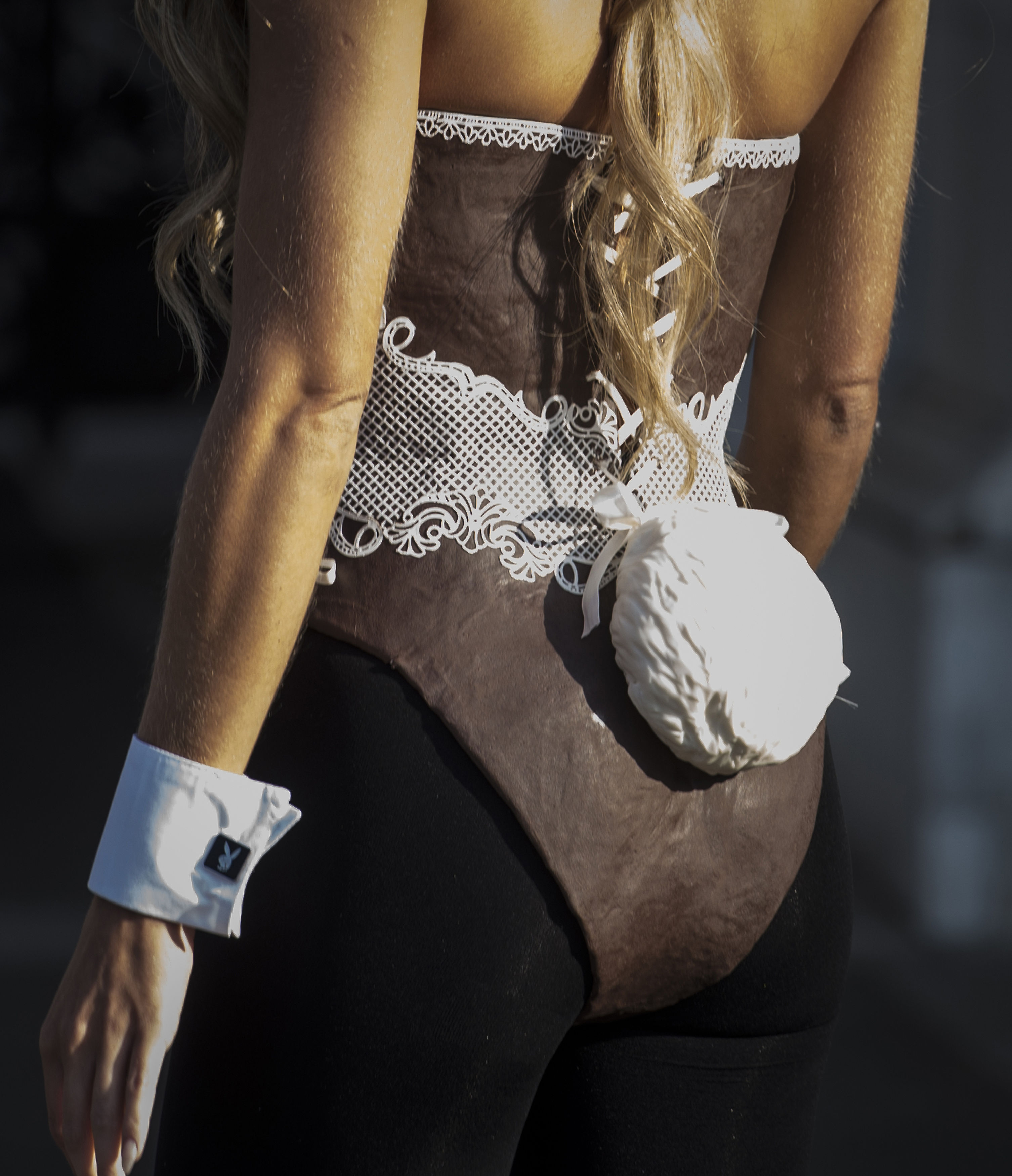 Unnecessary and probably uncomfortable? Perhaps.
4. Philip Schofield's chocolatey face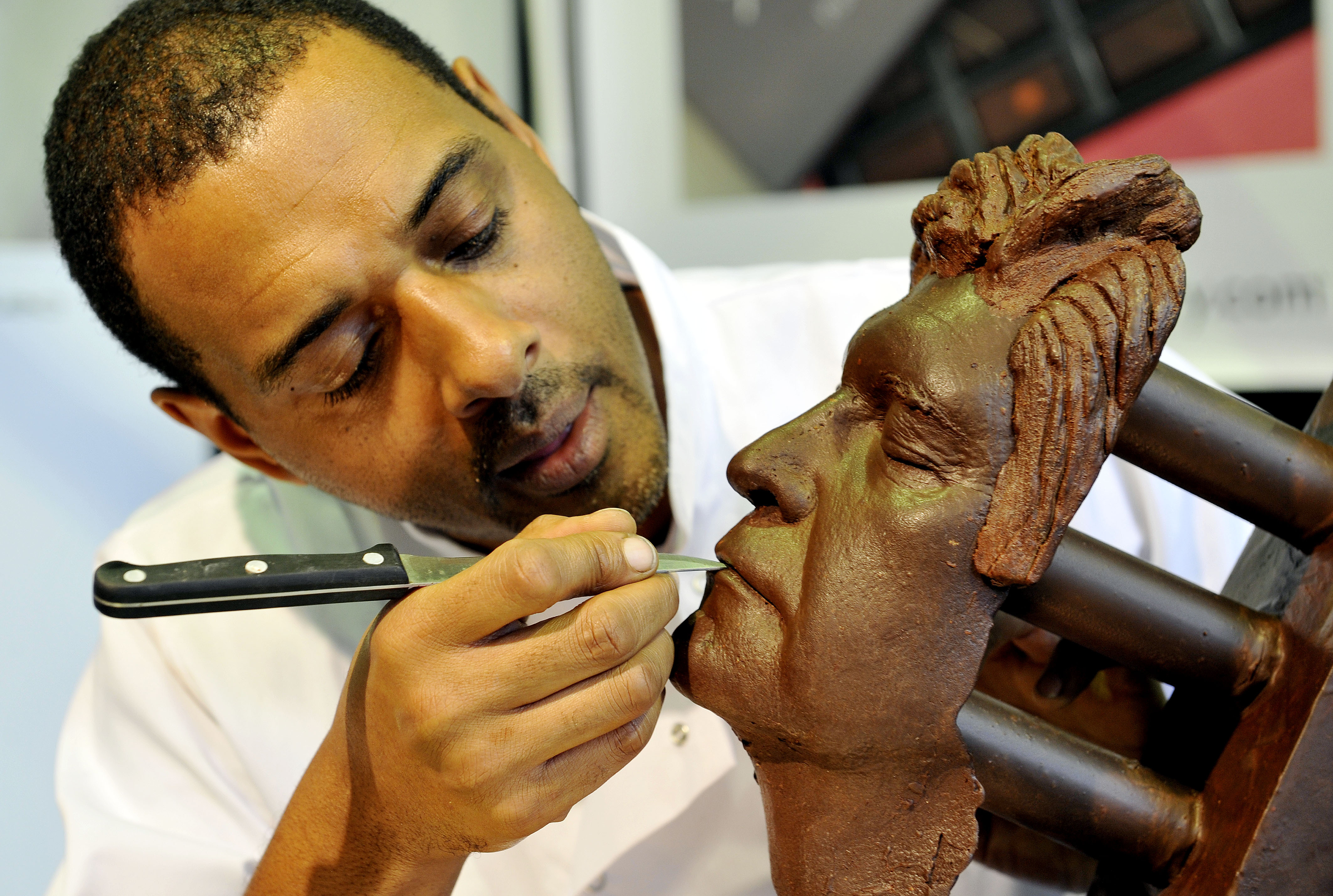 The man running a knife along Philip Schofield's chocolate lips, as you do, is called Paul Wayne Gregory – he made the bust at the Chocolate Show at Olympia's National Hall in 2015.
5. The full chocolate roast dinner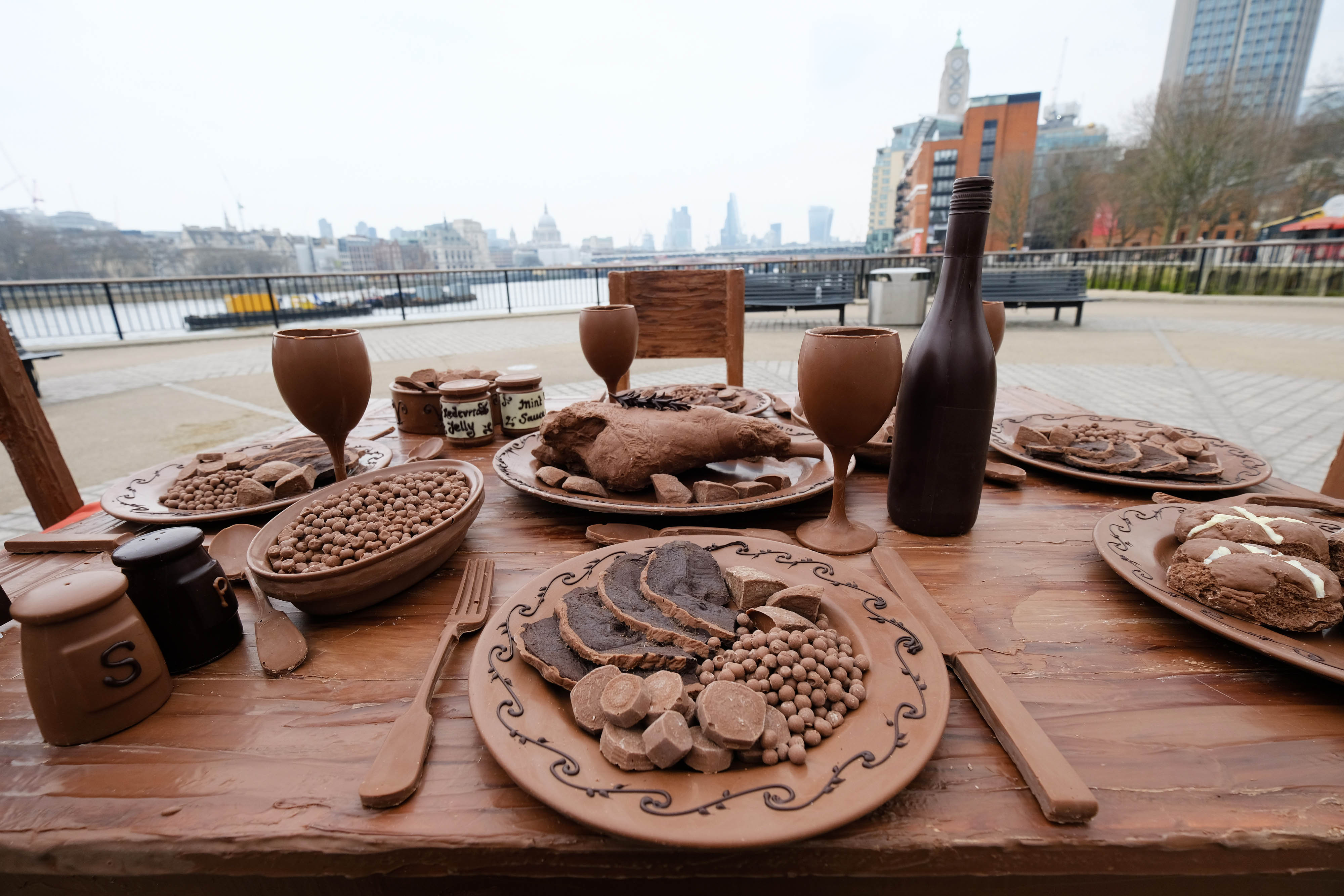 Imagine taking a full roast dinner, complete with peas, carrots, lamb and even a hot cross bun for afterwards, then turning the whole lot into chocolate – oh, and the cutlery, table, glasses and wine too.
This life-sized creation was made over three weeks by Jen Lindsey-Clark from 50kg of melted chocolate from an Easter egg sold by Aldi.
6. Choco-Benedict Cumberbatch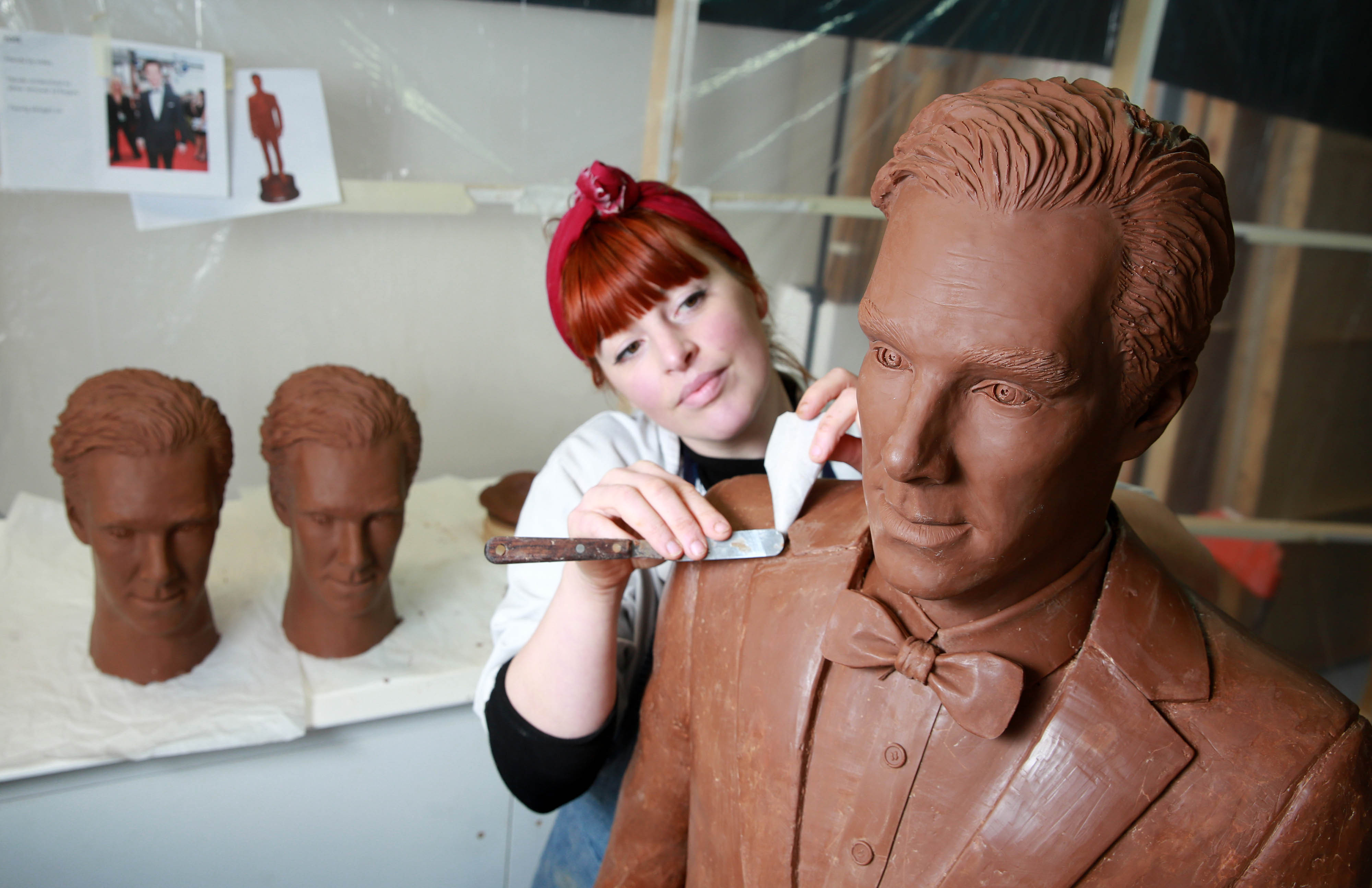 Here's another one from master chocolatier Lindsey-Clark – and just look at that look of love she's shooting her Cumberbatch creation.
She made the life-size sculpture of the actor with a crew of eight people and the 40kg sculpture took 250 man hours to create.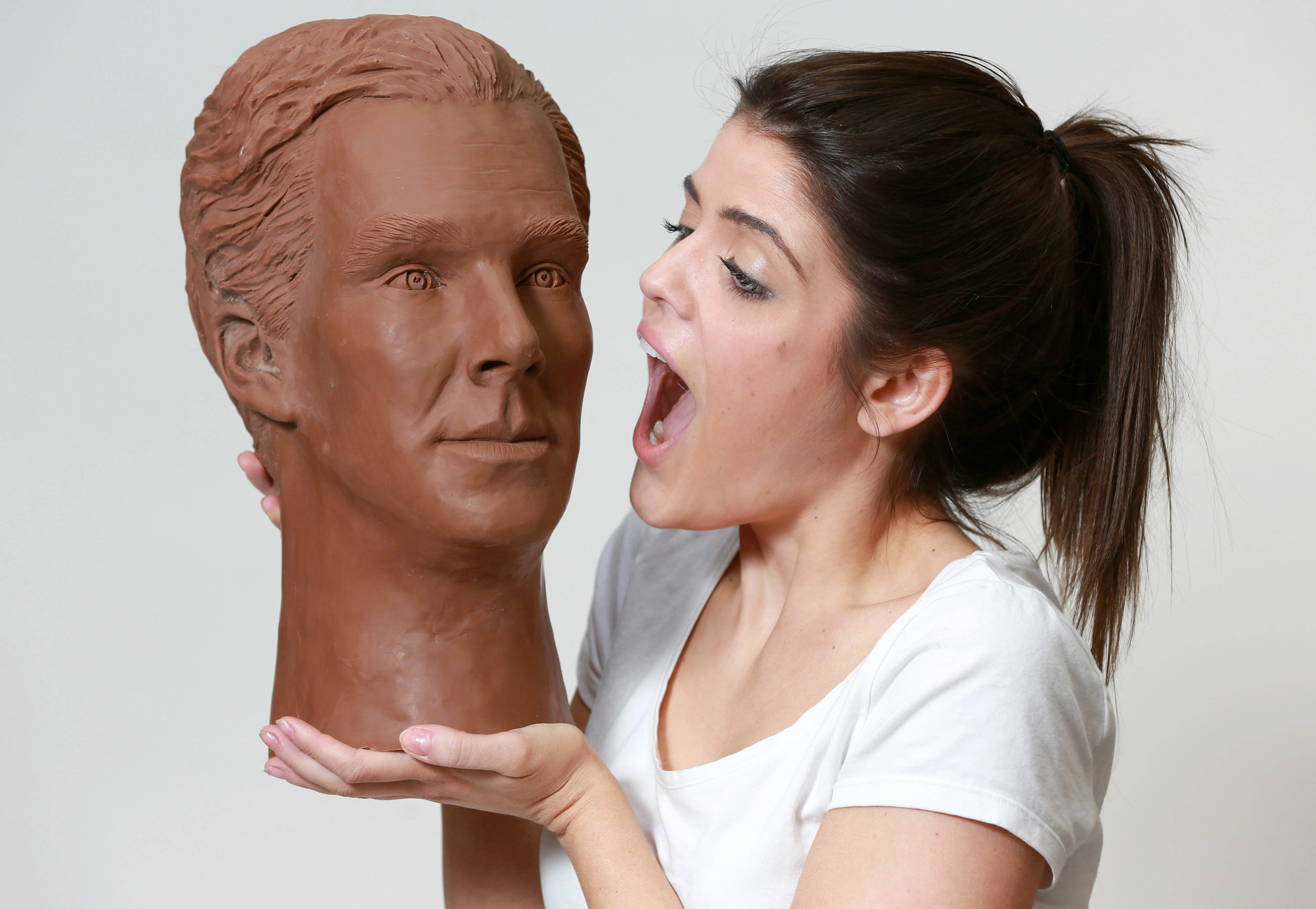 Worth it.
7. Chocolate Elton John, with David Furnish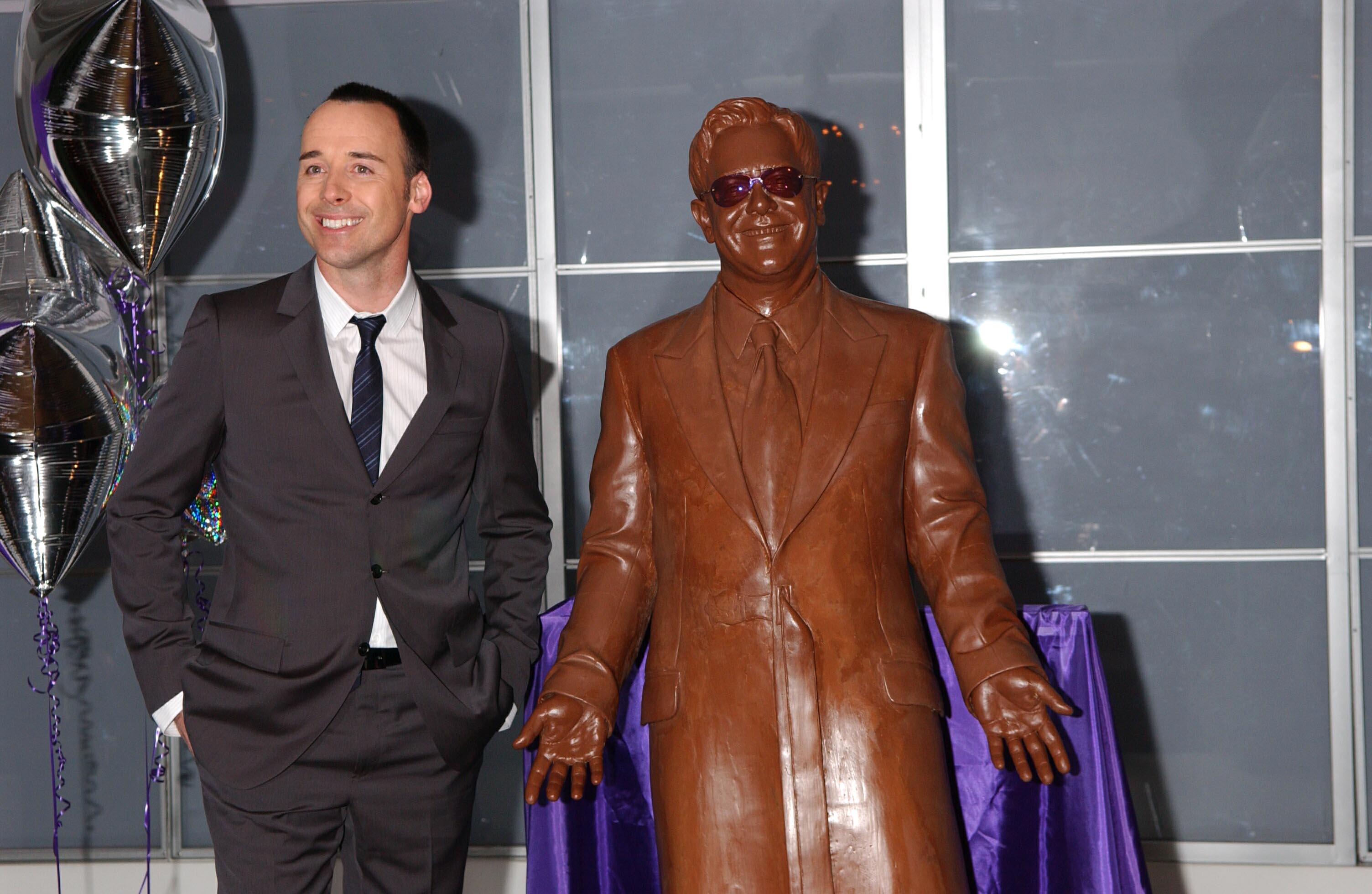 Here it is, Sir Elton John made out of Cadbury's milk chocolate – how incredibly British.
In 2005 the chocolate company did a survey which found Sir Elton to be the nation's favourite personality – and they even got his partner, and now husband, David Furnish to attend the unveiling.
8. A giant chocolate Dougal from Magic Roundabout
Jayne Ranby-Ashton of Thorntons is seen applying the finishing touches to the children's favourite.
The 100kg chocolate dog was made for the opening of the Magic Roundabout film in 2005.
9. The £1 million egg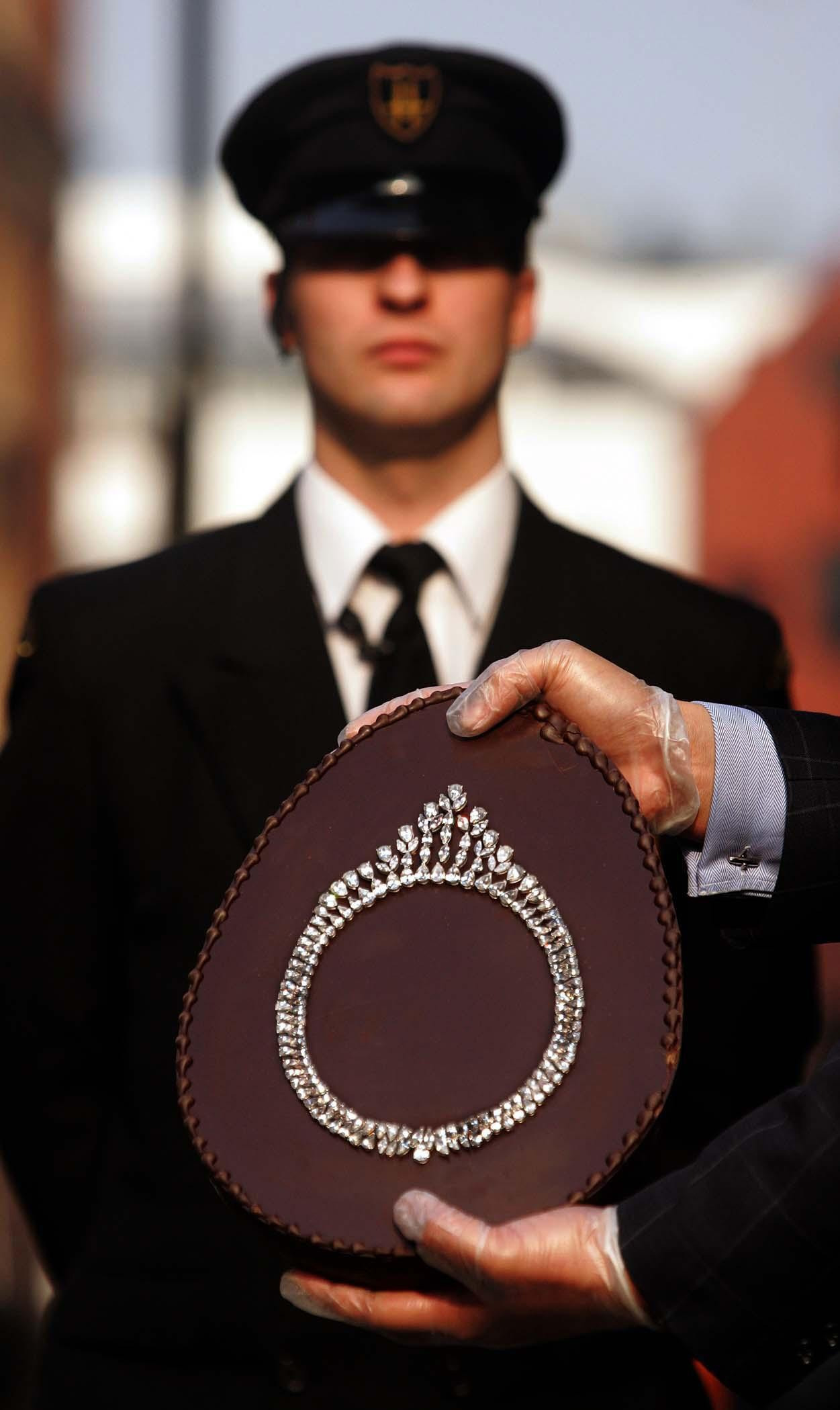 This wonderfully unnecessary item went on sale in the chocolate department of Harrods department store in 2007 – and is set with a necklace made from pear-shaped marquise diamonds.
Just in case you didn't already think it's a rip off – it's only half a chocolate egg too.
10. This chocolate saxophone far too large to play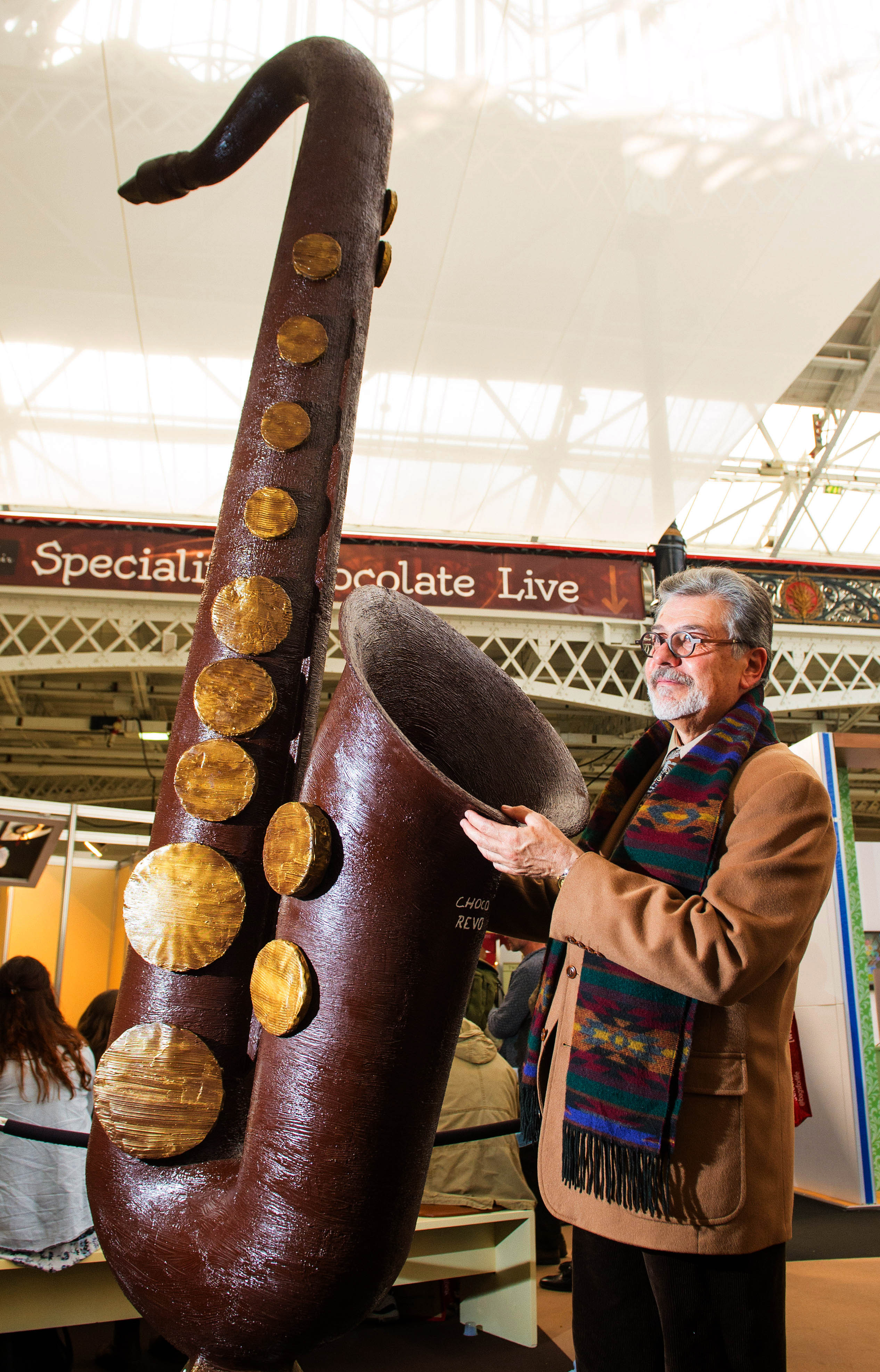 Poor designer Thierry Spierkel is getting dwarfed by this creation at the Speciality and Fine Food Fair in London in 2014.
Fun fact though, it was created to mark the 200th anniversary of the birth of the designer of the saxophone, Antoine Joseph Sax – don't act like you're not going to be bringing that fact up at the pub over the weekend.
11. The Seven Dwarfs on a chocolate log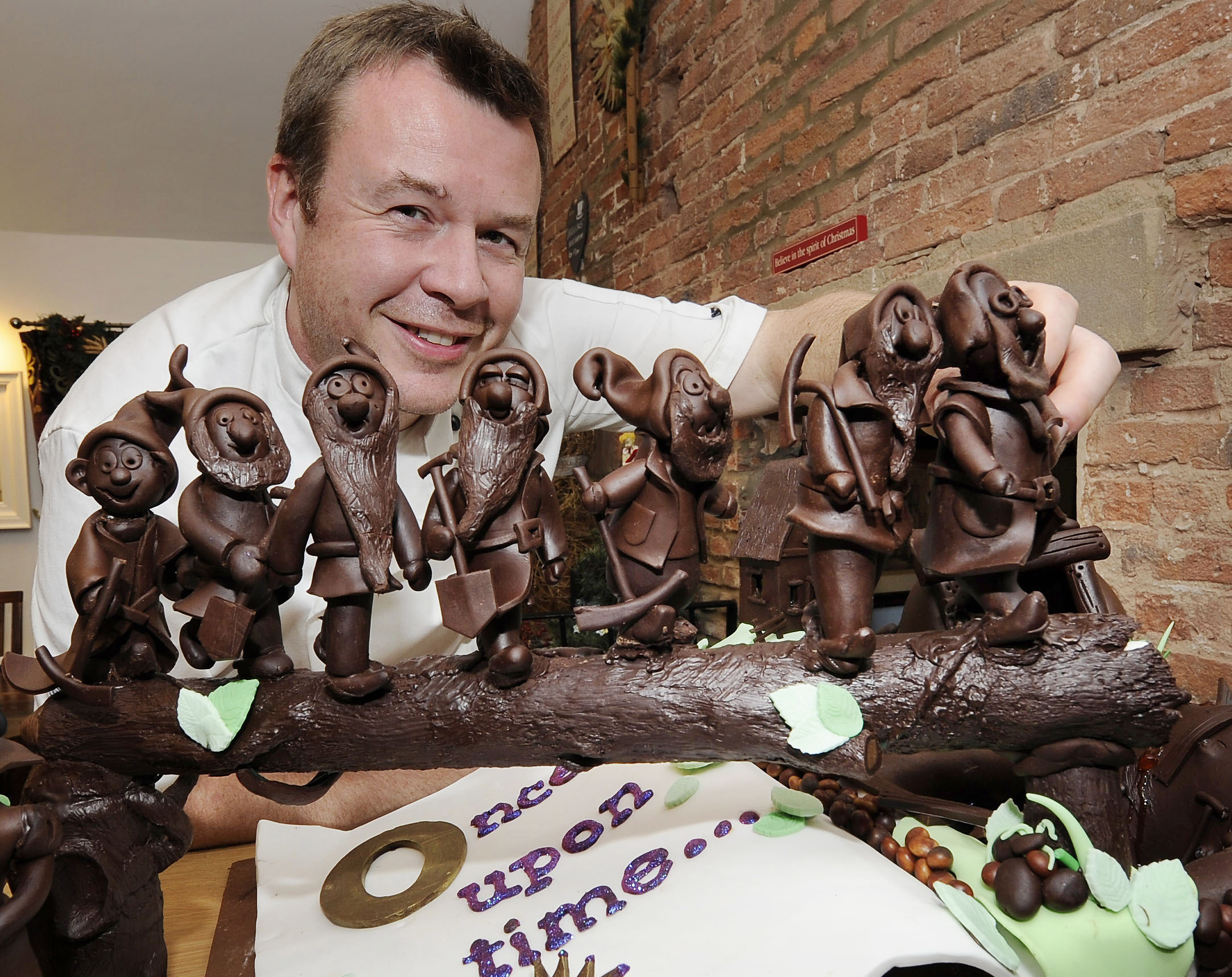 Snow White is nowhere to be seen, but the Seven Dwarfs got the Ashley McCarthy treatment last year.
The chocolatier is an expert of his craft, and made this fun little number to raise money for Martin House Children's Hospice – a charity he has given a huge amount of support with his chocolatey creations.
Such as this Mad Hatter's tea party from Alice in Wonderland…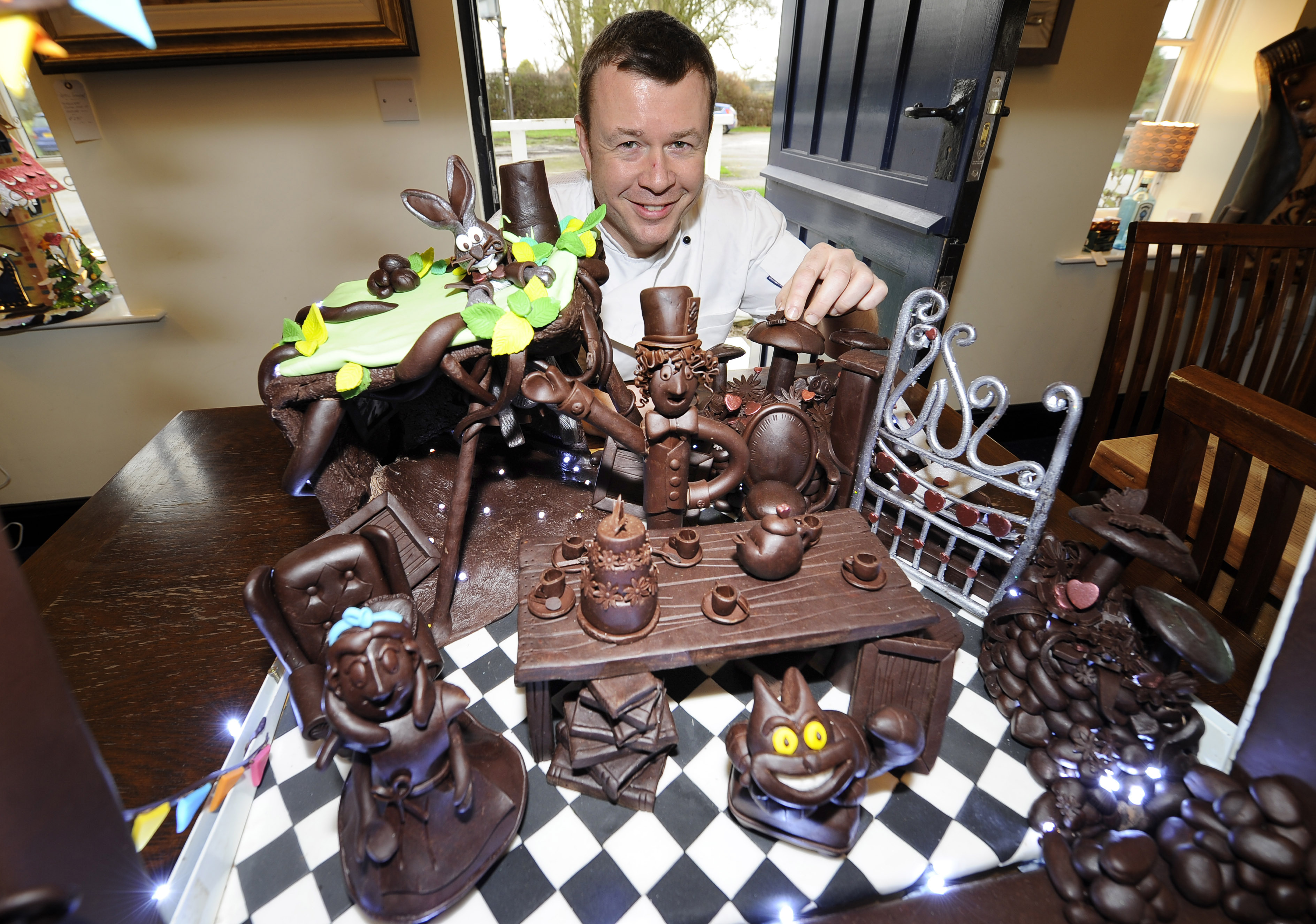 And this brilliant piece he made for the London Olympics in 2012.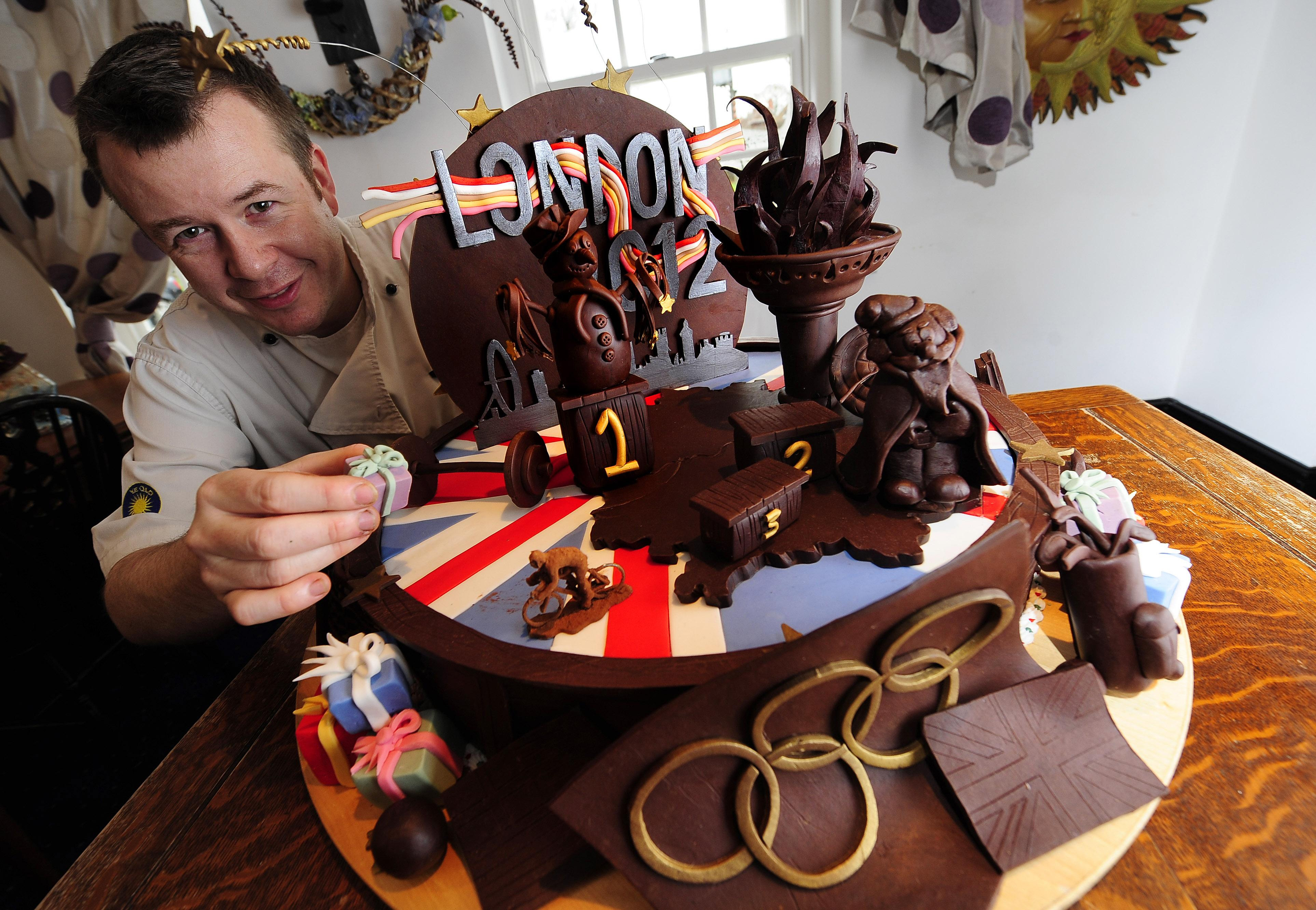 Expertly crafted and for a good cause – now that's some chocolate worth making.