This boy turned up to his school prom in a tank!
p>If you're wanting to make a dramatic entrance to the next party you're invited to, look no further than a 17-tonne tank.
That was Brennan Boys' transport of choice for his school prom and it's fair to say it left his classmates – who quickly posted pictures on social media – pretty stunned.
The 16-year-old, from Stacksteads in Rossendale, Lancashire rocked up to Higher Trapp Country House Hotel, near Burnley, in the Saurer tank with five of his school friends.
If you're wondering how he got his hands on the 30-year-old tank, it was loaned to him by his grandfather Brian Boys, an avid collector of military vehicles.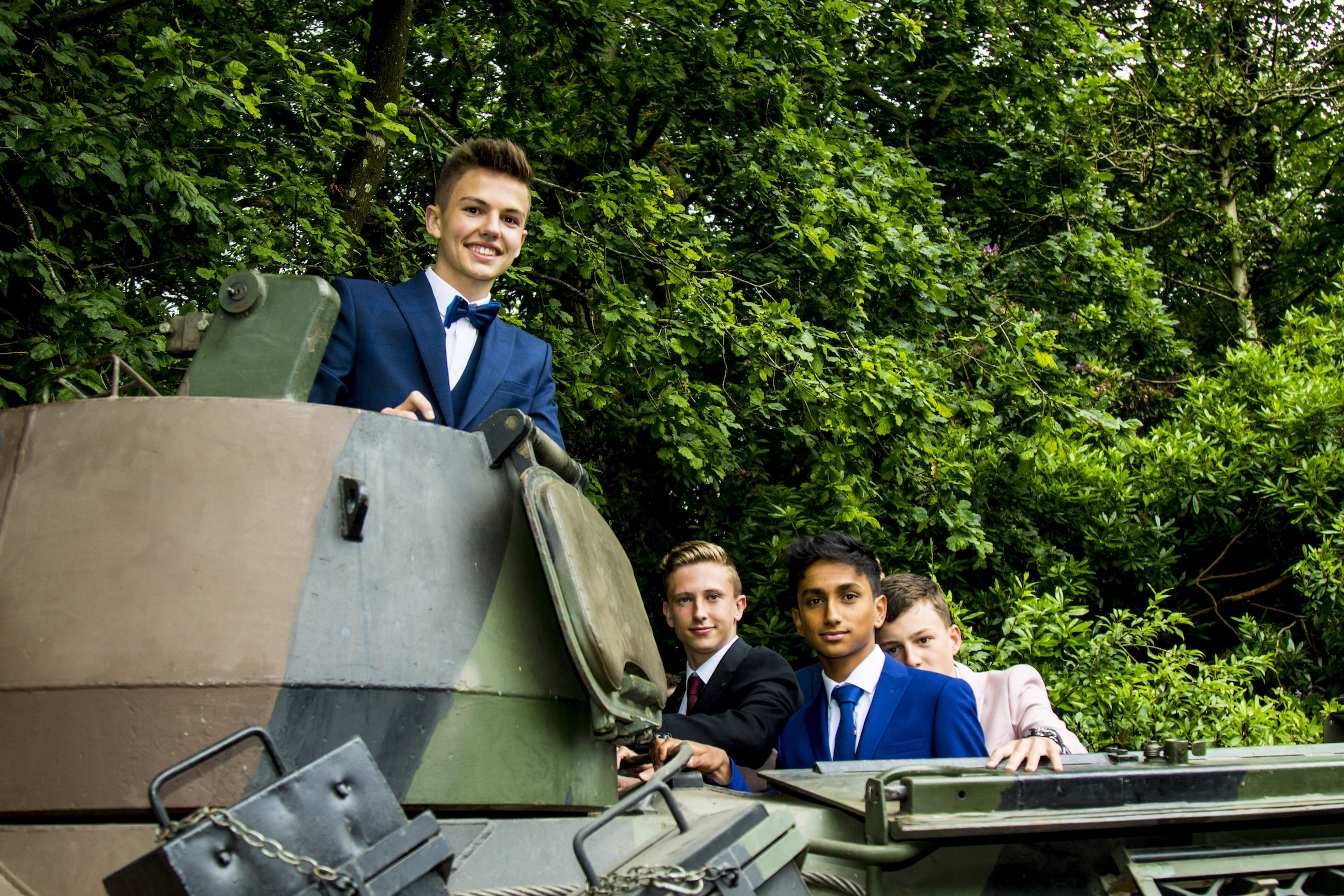 The tank – which was driven to the prom by an ex RAF pilot – was previously used in action but has since been deactivated.
Brennan said it was after speaking to his grandad about a month ago that he came up with the idea of turning up to the prom in a tank.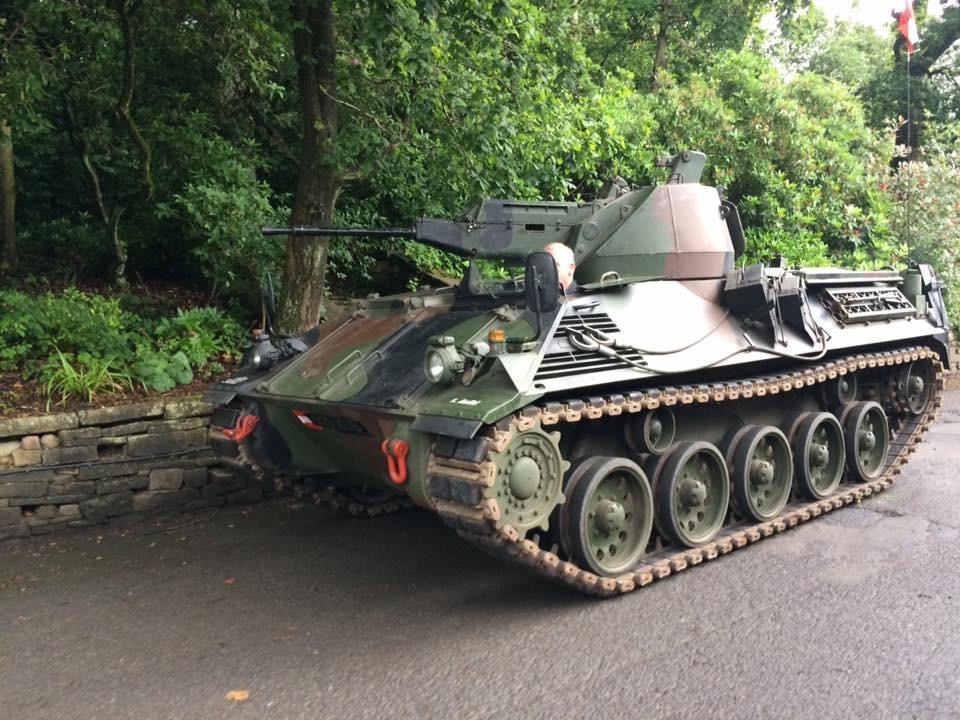 "I've been inside some of the tanks before but haven't been driven in one," he said. "I really enjoyed it – I'm really grateful for my grandad for organising it all.
"I was overwhelmed with the reaction we had pulling into the Higher Trapp, everyone was lined up taking photos and filming it. I'd told some of my friends and they told others, but some of the year had no idea and were really shocked."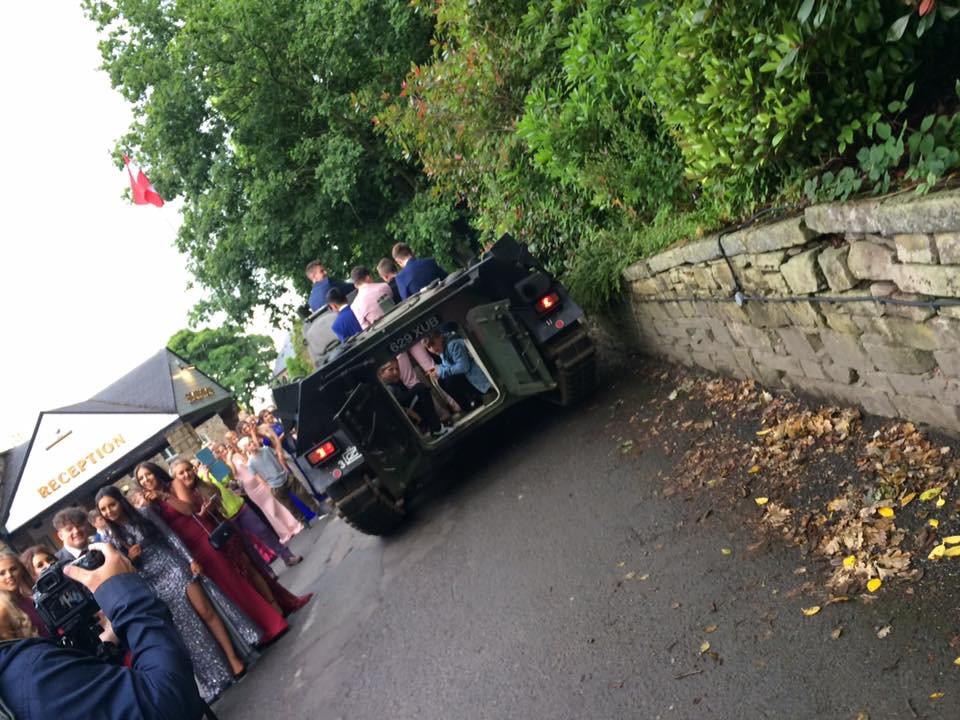 Turns out this isn't the first time a pupil from Alder Grange School has arrived at prom in an unusual way – according to headteacher Joanna Griffiths, another pupil once turned up in a coffin.
But surely Brennan would have been the talk of the night after his tank entrance. Suddenly makes the choice of a limo to prom look pretty boring, hey?