This website turns Donald Trump's tweets into poems with hilarious results
Donald Trump's Twitter account might not be the first thing that comes to mind when thinking about poetry, but this new poetry generator is changing everything.
A reddit user who goes by Darby_Crash created an algorithm that randomly turns the President's tweets, of which there are many, into poems.
Seriously, this thing produces the best poems. The greatest poems.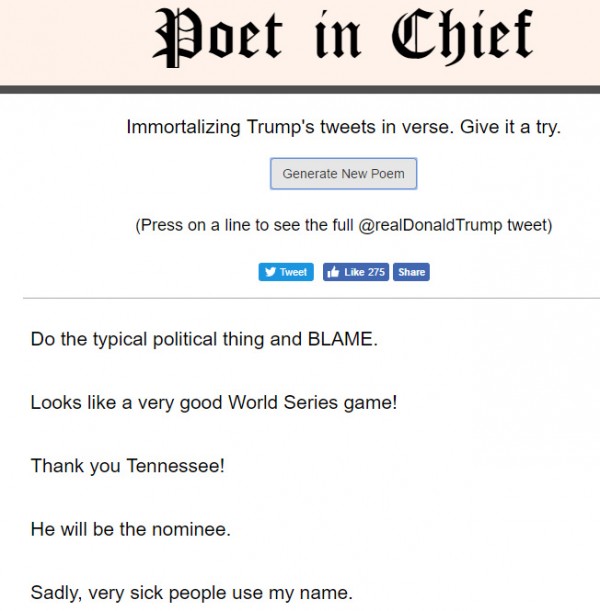 Wonderful, beautiful poems.
Poet In Chief has over 35,000 Trump tweets to play with, and with the President covering a range of different issues within those tweets the algorithm can throw together some very amusing poems.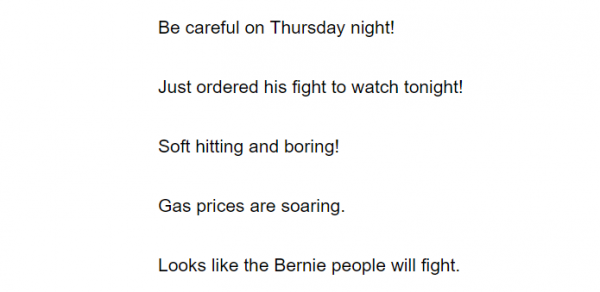 As if that wasn't enough, the generator shows the tweets your poem was made of if you click on each line.
The line in the first poem about "sick people" using Trump's name came from this 2013 tweet regarding James Gandolfini, aka Tony Soprano.
Sometimes, the poems almost read like they may have come from one tweet.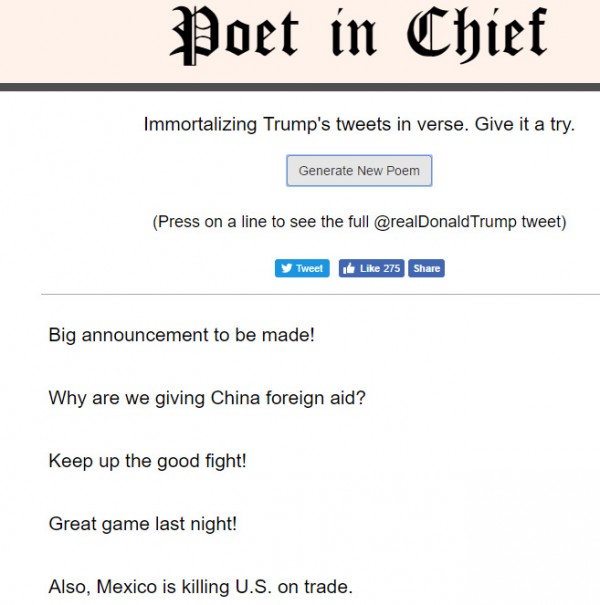 It's not the first algorithm to play around with Trump's tweets though.
Earlier this year someone made a robot that prints out and burns them.
This one is a lot less destructive and definitely worth a go, but don't get your hopes up for a "covfefe" poem.
The algorithm uses a rhyming dictionary so that infamous tweet "probably" won't feature, according to Poet In Chief's creator.