Everything you need to know about the Conservative-DUP deal
The DUP has backed a deal to support the minority Conservative Government. Here are the key things you need to know about the agreement.
How it will work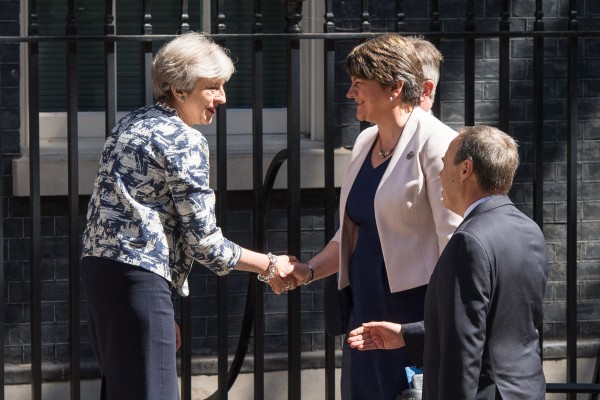 Under a "supply and confidence" arrangement, the DUP guarantees that its 10 MPs will vote with the Government on the Queen's Speech, the Budget, and legislation relating to Brexit and national security.
The arrangement comes after lengthy negotiations which began on June 9 when the PM said she would "work with our friends and allies in the Democratic Unionist Party" to ensure the Government could get its business through Parliament.
Together with the 317 Tory MPs remaining after May's decision to call a snap election, this will give the PM just enough MPs to clear the 326 level required for an absolute majority in the House of Commons, ensuring her victory in key divisions.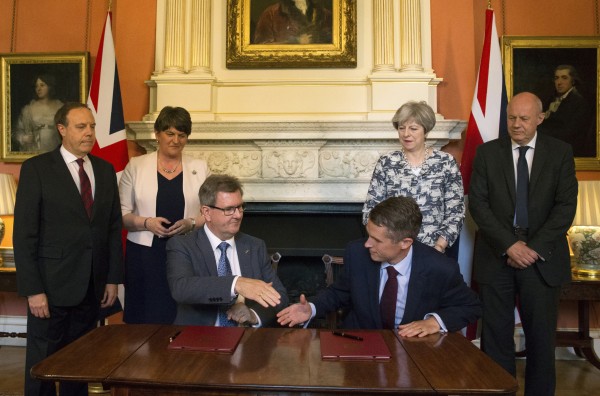 As per the agreement, May has pledged £1bn extra funding for Northern Ireland. Other features of the agreement include a shared commitment to spend 2% of GDP on defence and guaranteed funding for agriculture in Northern Ireland after Brexit.
The agreement will remain in place for the length of this Parliament – due to end in 2022 – and can be reviewed "by the mutual consent of both parties".
What the two leaders said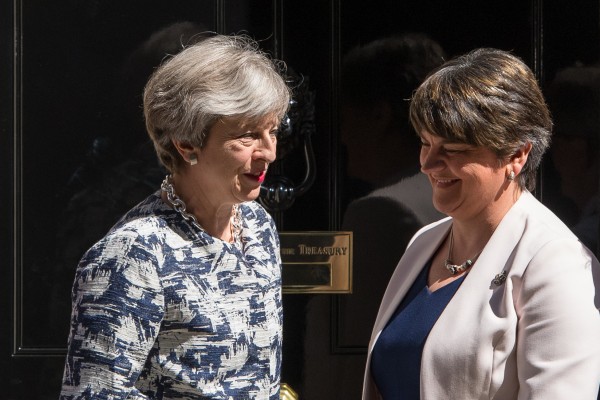 Speaking after talks in Number 10 with DUP leader Arlene Foster, May said the two parties "share many values" and the agreement was "a very good one".
May said the agreement would "enable us to work together in the interests of the whole United Kingdom, give us the certainty we require as we embark on our departure from the European Union, and help us build a stronger and fairer society at home".
Foster said she was "delighted" with a package which includes £1 billion of new funding for infrastructure and health spending, along with enhanced flexibility on almost £500 million of previously allocated cash.
What other people have said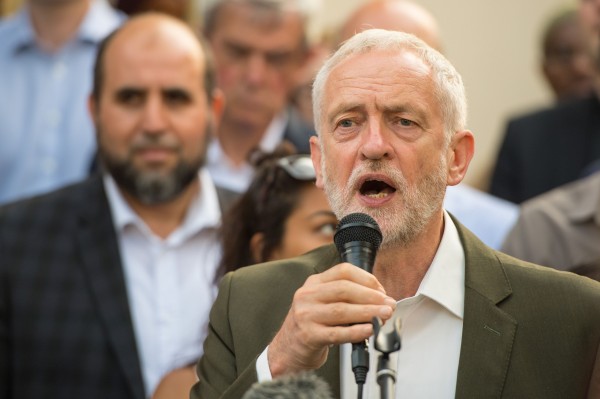 Welsh First Minister Carwyn Jones described the £1bn payment as a "straight bung to keep a weak Prime Minister and a faltering Government in office".
There were immediate demands for other parts of the UK to receive similar largesse, with Plaid Cymru saying Wales should be entitled to £1.7 billion on a population-weighted basis.
The Scottish National Party's Westminster leader Ian Blackford said the party will fight to ensure Scotland gets "its fair share" under the Barnett formula, which governs how central funding is shared between the nations of the UK.
Jeremy Corbyn said: "This Tory-DUP deal is clearly not in the national interest but in May's party's interest to help her cling to power."