Owner of the world's ugliest dog hopes to promote his inner beauty
If you sometimes feel less than satisfied with your appearance, spare a thought for poor Peanut, who has been officially named the world's ugliest dog.
The annual competition in Petaluma, California, judges mutts on a variety of attributes, including special or unusual features, personality and natural all-round ugliness.
This year's winner is two-year-old Peanut, who was badly burned as a puppy, and his owner says she wants to use her pet to raise awareness of animal abuse.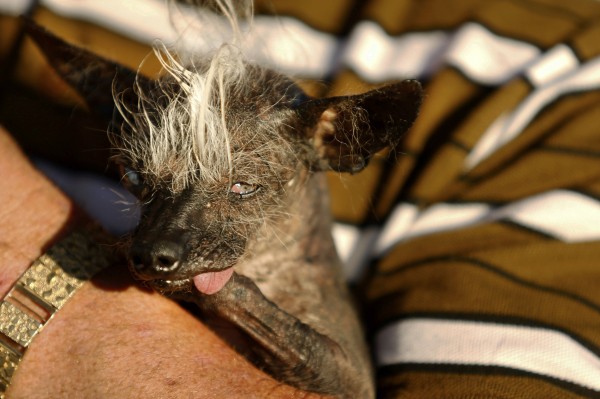 Holly Chandler of Greenville, North Carolina, said she will use the $1,500 (£800) prize money to pay for other animals' vet bills.
Little Peanut's protruding teeth, wild hair and bulging eyes might belie his gentle temperament and sweet personality, but at least he has a good home and a loving owner to keep him company.
Who said beauty was on the outside, anyway?