Bolton schools break Harry Potter world record
Bolton schoolchildren brought a little magic to the classroom as they broke the world record for the largest gathering of people dressed as Harry Potter.
Children from 11 primary schools turned up at Smithills Hall dressed as the boy wizard, and adjudicators confirmed the record with 676 participants.
The record-breaking feat came three days before the 20th anniversary of the publication of Harry Potter And The Philosopher's Stone.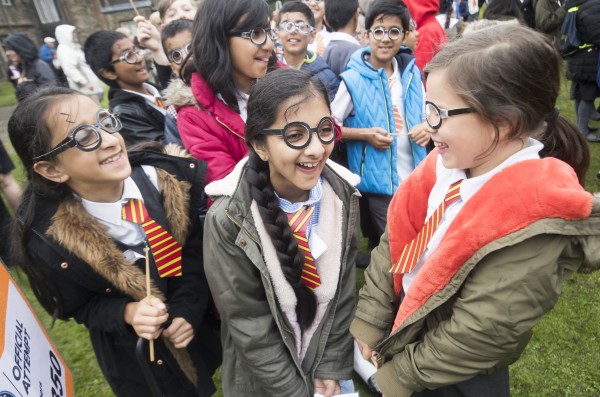 Rules said each mock Potter would be counted as long as they wore a tie and glasses, carried a wand and had a visible pen "scar" on their forehead.
One pupil said: "I'm very excited because it's the first record I've ever been in and I'm with my friends and I'm with my school," and another described it as a "once-in-a-lifetime experience".
The previous record was set by Tanbridge House school in Horsham, West Sussex, in 2015, with 521 confirmed Potters.