This naughty new game lets you be Theresa May running through a field of wheat
If you're still not over Theresa May saying the naughtiest thing she has ever done is run through a field of wheat, you're in luck.
You can play a computer game inspired by her admission – and it's called Come Wheat May. Inspired…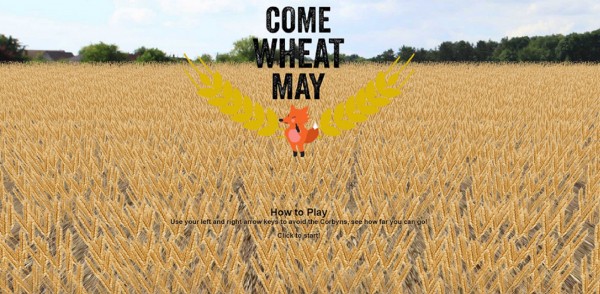 The game is pretty simple – you play as May and using your left and right arrow keys, you see how far along you can get in the field of wheat. But along the way, there are mini scarecrow-like Jeremy Corbyns to avoid, so you've got to keep your wits about you.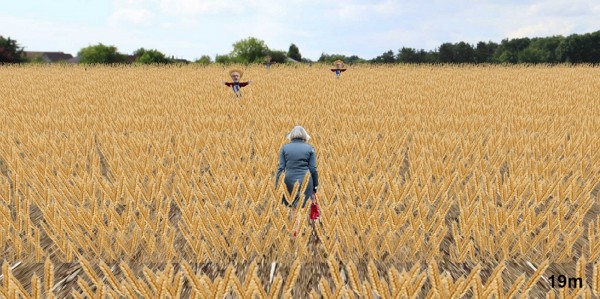 If your reactions are off and you get caught by a Corbyn, it's game over for May.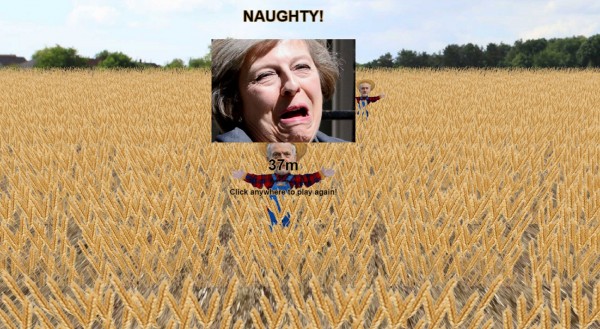 The game was made by friends Steve Whittingham and Oli Cannings, both 29.
Oli, a web developer and Steve, a creative at Edelman, London, said May's "naughty" wheat running comment was just too good not to focus a game on.
"It gets quite poisonous in the final week of an election campaign so we wanted to offset the fear and smear remarks from both sides with some levity," they explained. "Theresa May's 'naughty' wheat running comment was just so rich with possibilities we knew this would be what to focus on."
When it comes to other political games they might have up their sleeves, Steve said: "It took just over a week for Oli to complete the tech build in his spare time. It's opened up possibilities for future games but it all comes down to how nimble we can be with just a two-man operation and full-time jobs."
Steve added that he didn't want it to be "too worthy", saying: "It's a bit of fun in what could be argued to be a terrible climate right now."
They added that the concept and basic mechanics came together in a few hours but that the hardest part was making it fun to play. People on Twitter certainly seem to be finding "Come Wheat May" fun, though.
It's causing serious procrastination and competitiveness – not surprising then that Oli and Steve say the game has had 20k plays in 48 hours.
Just in case you've forgotten the original comment, it came in an interview with ITV before the election.
Asked what the naughtiest thing she'd ever done was, May replied: "I have to confess when me and my friends used to run through the fields of wheat, the farmers weren't too pleased about that."
Now you can relive that moment to your heart's content.