How do you become the next David Attenborough? 
We caught up with 21-year-old student and wildlife filmmaker Ryan Eddowes to find out!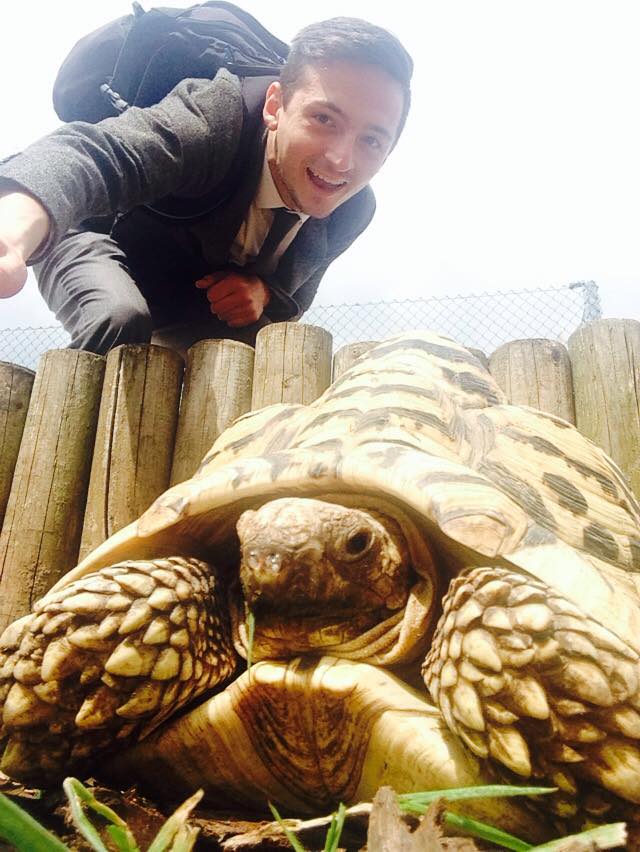 "create your own opportunities...
... I have sought out various internships or volunteering opportunities."
Q. Tell us about yourself… what made you want to follow in the footsteps of Sir David Attenborough?
I'm 21 years old, and I've just finished my second year studying Zoology with Herpetology at Bangor Uni. I'm a keen wildlife filmmaker and I have my own YouTube channel where I showcase my work, and I've travelled to various countries to conduct research. My grandparents first got me interested in the natural world; they always encouraged me to engage with nature from a very young age, and they introduced me to David Attenborough through an extensive collection of DVDs.
Q. How have you got to where you are now?
I've been lucky to have access to great education facilities which I think directed me to where I am now. I went to Coppice Performing Arts School then I studied Animal Management at South Staffordshire College, where they actually have hundreds of animals on site to interact with. My tutor recommended Bangor University, because it's known for being 'the home of biological sciences'.
I'm an avid believer in creating your own opportunities; throughout my studies, I have sought out various internships or volunteering opportunities, whether this be in zoos, sanctuaries or even pet shops, these have given me extensive experience. I actually worked at the college zoo for two years when I studied there.
Q. What are some of the best experiences you've had so far?
I've had some amazing experiences on my wildlife travels. Particular highlights include Tenerife and South Africa. In Tenerife, I worked alongside the Atlantic Whale Foundation amassing data and conducting my own research, which I hope to get published in the near future. In South Africa I had a close encounter with a mother and baby elephant whilst on a bush walk. I thought we were going to get charged - I'll probably never be that close to wild elephants again! I'm returning to South Africa soon for a one month wildlife filmmaking course with the South African media.
"I want to make wildlife programmes for the BBc"
Q. What is your greatest achievement so far?
I'm currently working with Bangor student union and the Vice Chancellor to update the teaching and learning strategy, with the aim of making work more hands on. As a zoologist you want to be out in the field, and I hope my efforts will mean future students benefit from this.
Q. What are your aims for the future?
I'm applying for a masters in wildlife documentary production, with a view to this helping me achieve my ultimate dream… making wildlife programmes for the BBC!