Glastonbury goers will be attempting to form the largest ever human peace sign
Visitors to this year's Glastonbury festival will have the chance to break a world record.
In a tribute to the victims of recent terror attacks in the UK, the organisers of the Green Fields area at the festival will be attempting to form the world's largest peace sign.
The attempt will take place at the Glastonbury stone circle at midday on June 22. The Facebook page for the event has 5600 people marked as attending – just shy of the current record, which is 5814.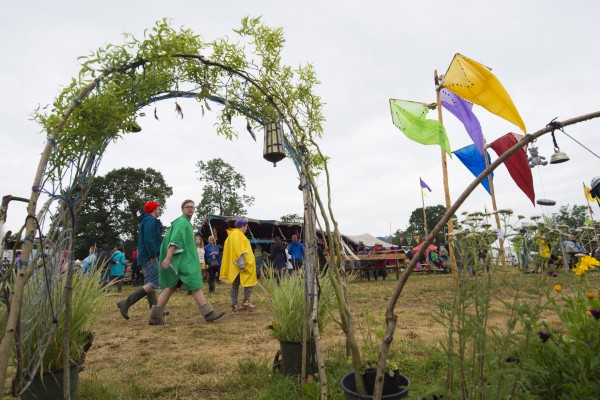 A woman named Beth, who runs the Peace Garden in the Kings Meadow area of the festival site came up with the idea to form the peace sign.
"We all thought it was a wonderful idea," said Theo Dominian, 28, from East London, one of the organisers of the event.
"We want to stand together and feel the love, light and joy of being united amongst the free thinkers."