Britain's 'longest-serving' Santa struggles to understand how many presents some children receive
Ron Horniblew claims to be the UK's longest-serving Father Christmas, and he's got some advice for parents during the festive season.
The 82-year-old pensioner, who says he has no plans to retire, has been in the seasonal business for 53 years now.
Ron says he longs for a return to the "old days" when children received just a few presents. He also said that the best toy a baby can receive is a "cardboard box with some paper in it" – he believes this keeps children entertained for hours and encourages them to use their creativity.
Ron, who lives in Luton with his wife Betty and also works in the furniture business, said of his festive occupation: "I'm happy and it makes me feel young."
Asked if he was tempted to throw in the sack, he said it was just his "old knees" which held him back, adding: "[I've] no plans at all to retire, no."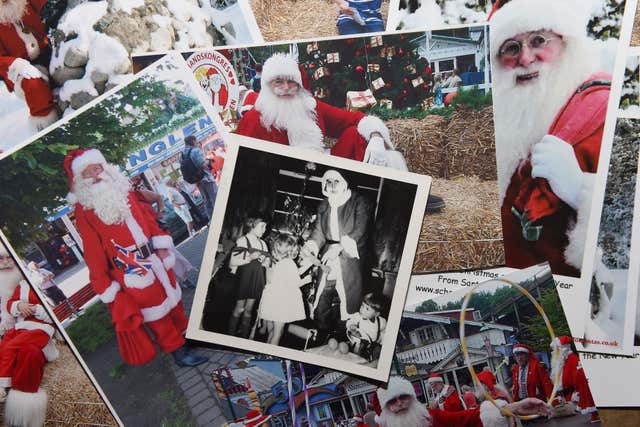 Ron has travelled the world and met countless families in a bid to spread festive cheer, after first becoming Santa for his son in 1964.
"I'm going to make it hard for the next person who says he is the longest-running Santa," he said.