Gary Lineker is using his Walkers contacts to help out homeless charities this Christmas
Gary Lineker has pulled some strings to get a whole bunch of Walkers crisps delivered to homeless charity Crisis, following an appeal on Twitter.
The former England striker is the face of the crisps brand and was out in South Africa filming for them when he was asked if he could support Crisis in its search for snacks this Christmas.
Before long the presenter had been tagged into the conversation, and responded in no time at all to say he was working on it.
Walkers confirmed that it would be sending 3,200 bags to Crisis – 35 cases of cheese and onion, 35 ready salted, 10 salt and vinegar, and 20 prawn cocktail.
The act of generosity comes as a cross-party report described homelessness as a "national crisis" – and the Government's response to it an "abject failure".
More than 9,000 people are sleeping rough on the streets and over 78,000 households, including 120,000 children, are homeless and living in temporary accommodation, often of a poor standard, said the Public Accounts Committee.
Its report said the Department for Communities and Local Government's attitude to reducing homelessness has been "unacceptably complacent", with limited action that has lacked urgency.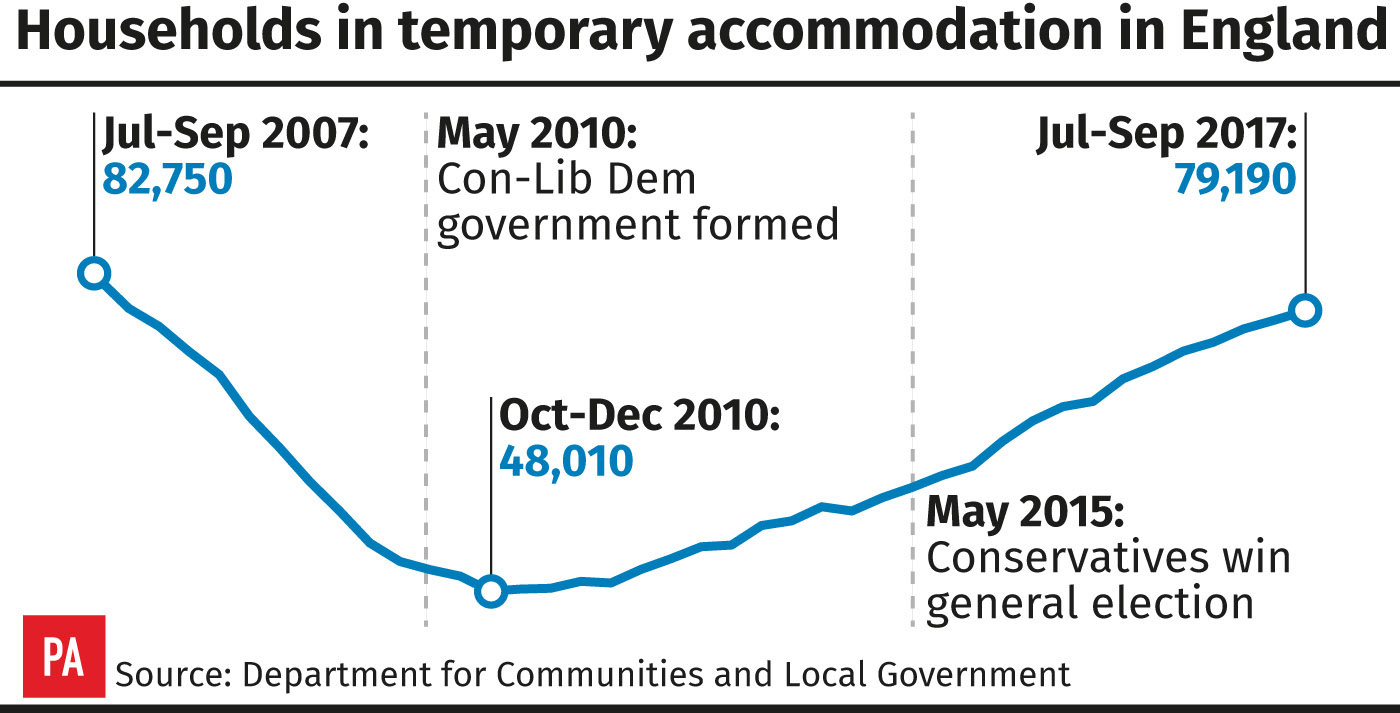 The number of people sleeping rough has increased by 134% since 2011, while there has been a 60% rise in the number of households in temporary accommodation since 2010, said the report.
The Government's commitment to eliminate rough sleeping by 2027 will only address the "tip of the iceberg", said the MPs, adding that there was an "unacceptable shortage" of realistic housing options for the homeless or those at risk of homelessness.
But while the official statistics are shocking, they were also described as "wildly out of touch" – because they ignore single homeless households and focus too heavily on rough sleepers, a charity said.
Figures uncovered by Justlife through a Freedom of Information request showed that 51,467 people are living "hidden and homeless" in short-term bed and breakfast accommodation across England.
The number is based on responses from 253 local authorities and is eight times higher than Government figures and 16 times higher than official rough sleeping figures, said the charity.
Meg Hillier, who chairs the Public Accounts Committee, said: "The latest official figures hammer home the shameful state of homelessness in England and the abject failure of the Government's approach to addressing the misery suffered by many thousands of families and individuals.
"As we approach Christmas there are thousands of children in temporary accommodation – a salutary reminder of the human cost of policy failure.
"The Government must do more to understand and measure the real-world costs and causes of homelessness and put in place the joined-up strategy that is so desperately needed.
"That means properly addressing the shortage of realistic housing options for those at risk of homelessness or already in temporary accommodation. More fundamentally, it means getting a grip on the market's failure to provide genuinely affordable homes, both to rent and to buy.
"There are practical steps it can take now – for example, targeting financial support on local authorities with acute shortages of suitable housing, rather than those councils which are simply ready to spend – that would make a real difference to people's lives."
A Government spokesman said: "Tackling homelessness is a complex issue with no single solution, but we are determined to help the most vulnerable in society.
"That's why we are providing over £1 billion up to 2020 to reduce all forms of homelessness and rough sleeping and we are bringing in the Homelessness Reduction Act, which is the most ambitious reform in decades, to ensure people get support sooner.
"In addition, we have established a Rough Sleeping and Homelessness Reduction Taskforce across Government, with support from experts, so we can respond as effectively as possible."