11 Donald Trump-themed novelty Christmas presents you'll either love or hate
Whatever else happened in 2017, it seems unlikely that historians will remember it as anything other than the year of Donald Trump.
So how about a Christmas present to reflect that?
1. The "Shocked Trump" swimsuit
A lot of consideration goes into buying a swimsuit, so why not take all the hard work away and make an easy decision for your loved one? Who wouldn't want Trump's face covering their torso on a sunny beach? Bohemian chic it is not, but it would definitely draw attention.
The Beloved Shirts creation costs a cool $49.95 (£37), so it's probably not one to spend the money on unless the person you're buying it for is really willing to follow up on the joke.
2. Novelty mugs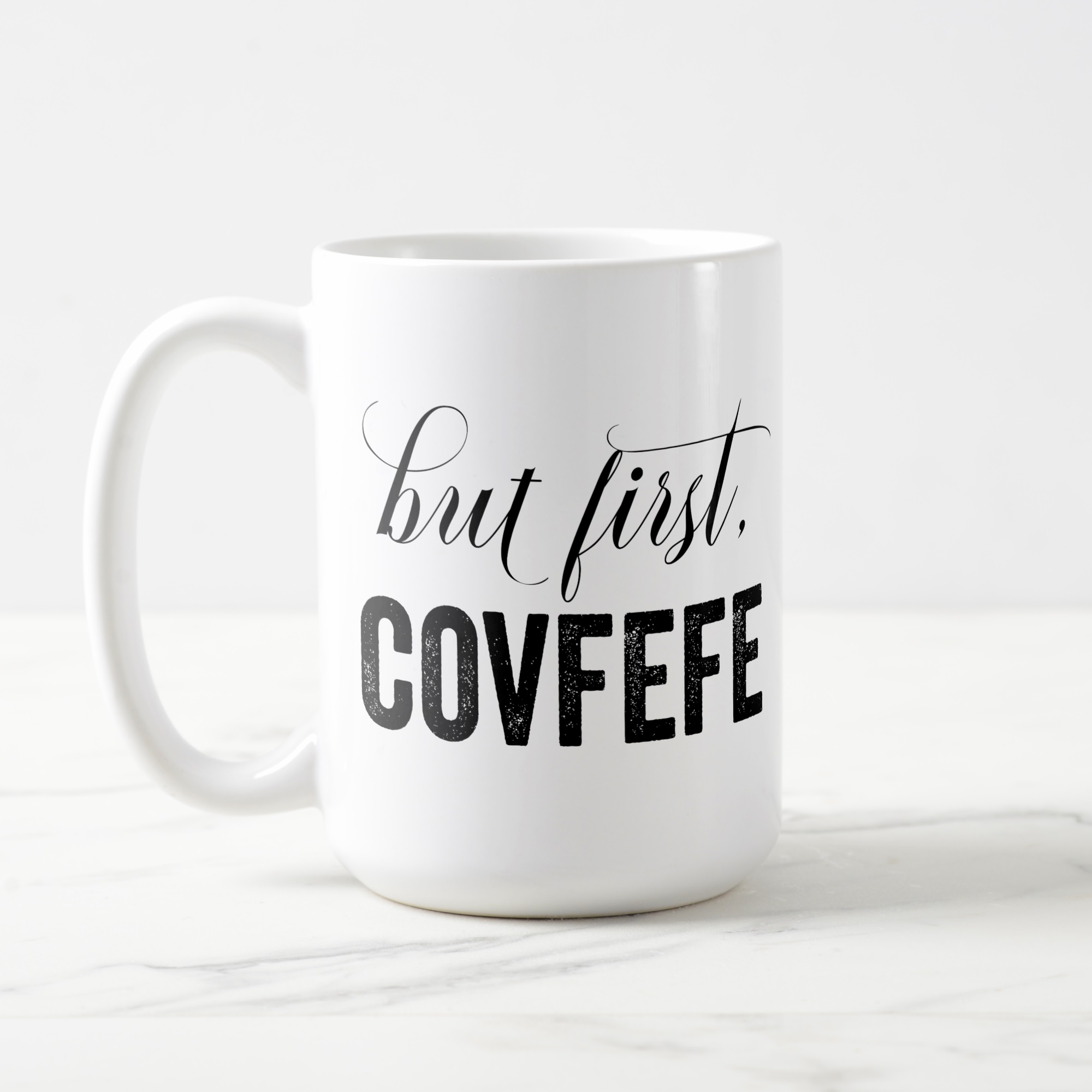 A Christmas gift that's a bit more winter ready, there are a host of Trump mugs out there – and the best come complete with his most famous sayings, whether he meant to say them or not.
For the more passive aggressive (or just aggressive) amongst your friends and family, there's this one.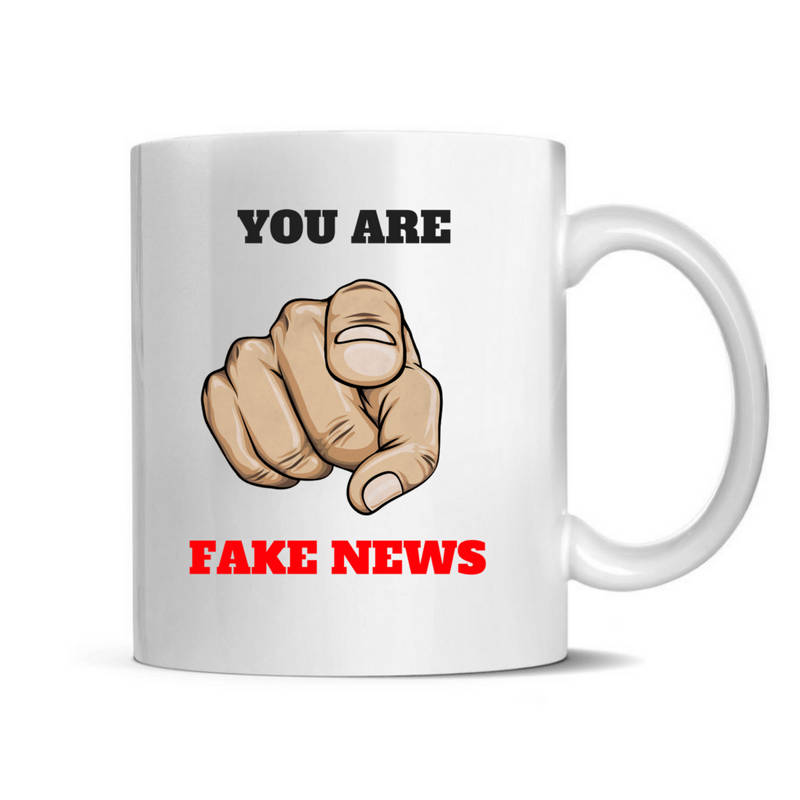 3. Something big and imposing for your wall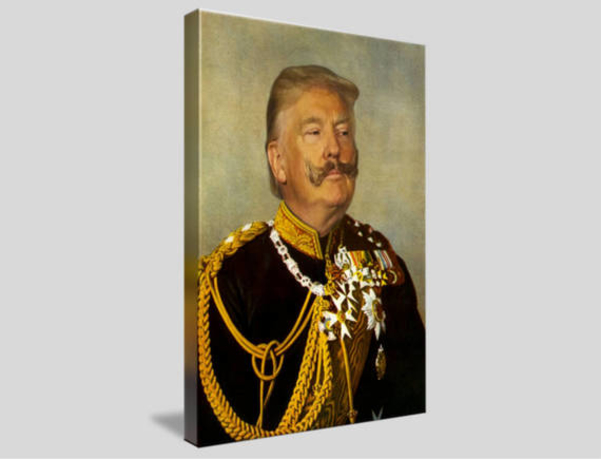 Trump fancies himself as one of America's greatest politicians and leaders, and this piece of art definitely makes him look like someone important.
It can be all yours for a starting price of £14, and is available as big as A1.
4. Life… well, the seeds anyway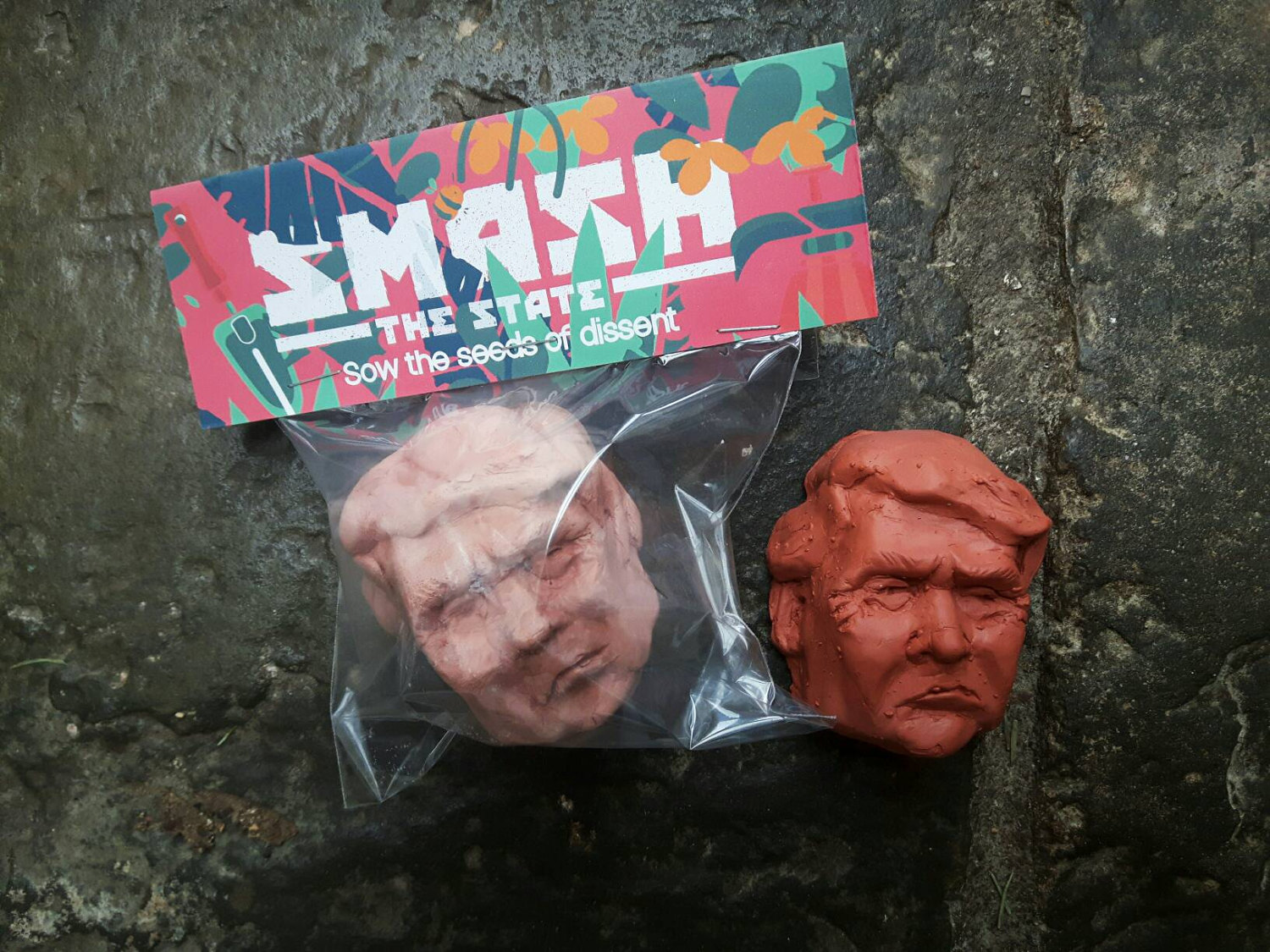 This seedbomb's description urges you to: "Funnel your frustration in to positive action and grow wildflowers for the urban landscape."
Smashing open Trump's head releases a bunch of seeds, and smashing things is always fun.
5. Donald Trump's Real Estate Tycoon
A classic game for Trump admirers and detractors alike – with the goal being to become the top real estate magnate in five cities, with helpful advice from the real estate mogul along the way.
Once that's achieved, the next goal is to go into business against Trump and bankrupt him. The student becomes the master.
The game was first released in Europe in 2004 and is available from Game for the very cheap price of £3.65.
6. Build your own wall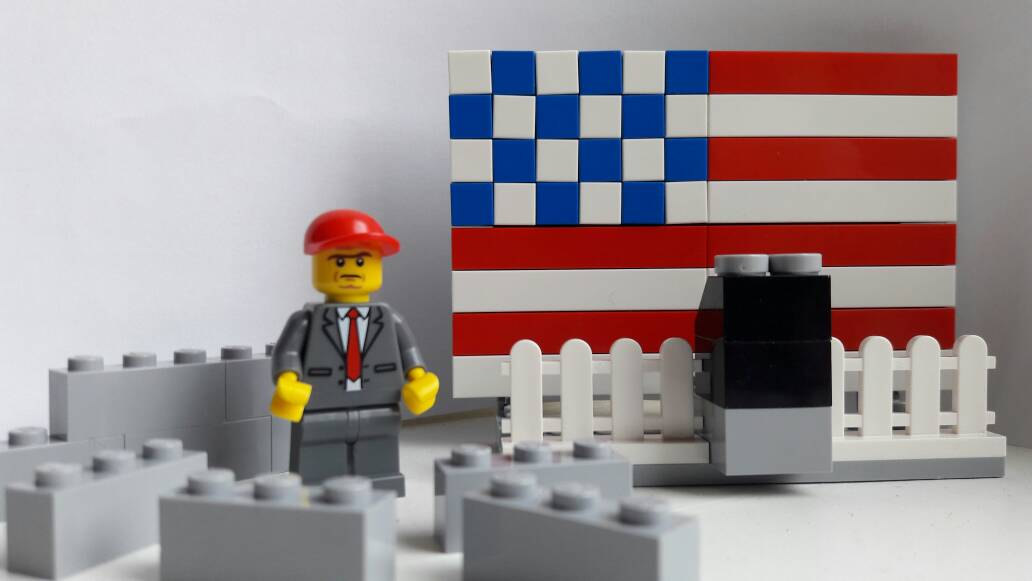 One of Trump's most infamous campaign promises was to build a wall between the US and its southern neighbour Mexico.
Not much has happened on that front, so instead you can give the power to one of your friends with this Lego set.
It comes with a podium, an American flag, picket fences, happy and sad Trump faces, and 10 grey bricks to get that wall started.
7. Terrify friends and family alike with Trump's face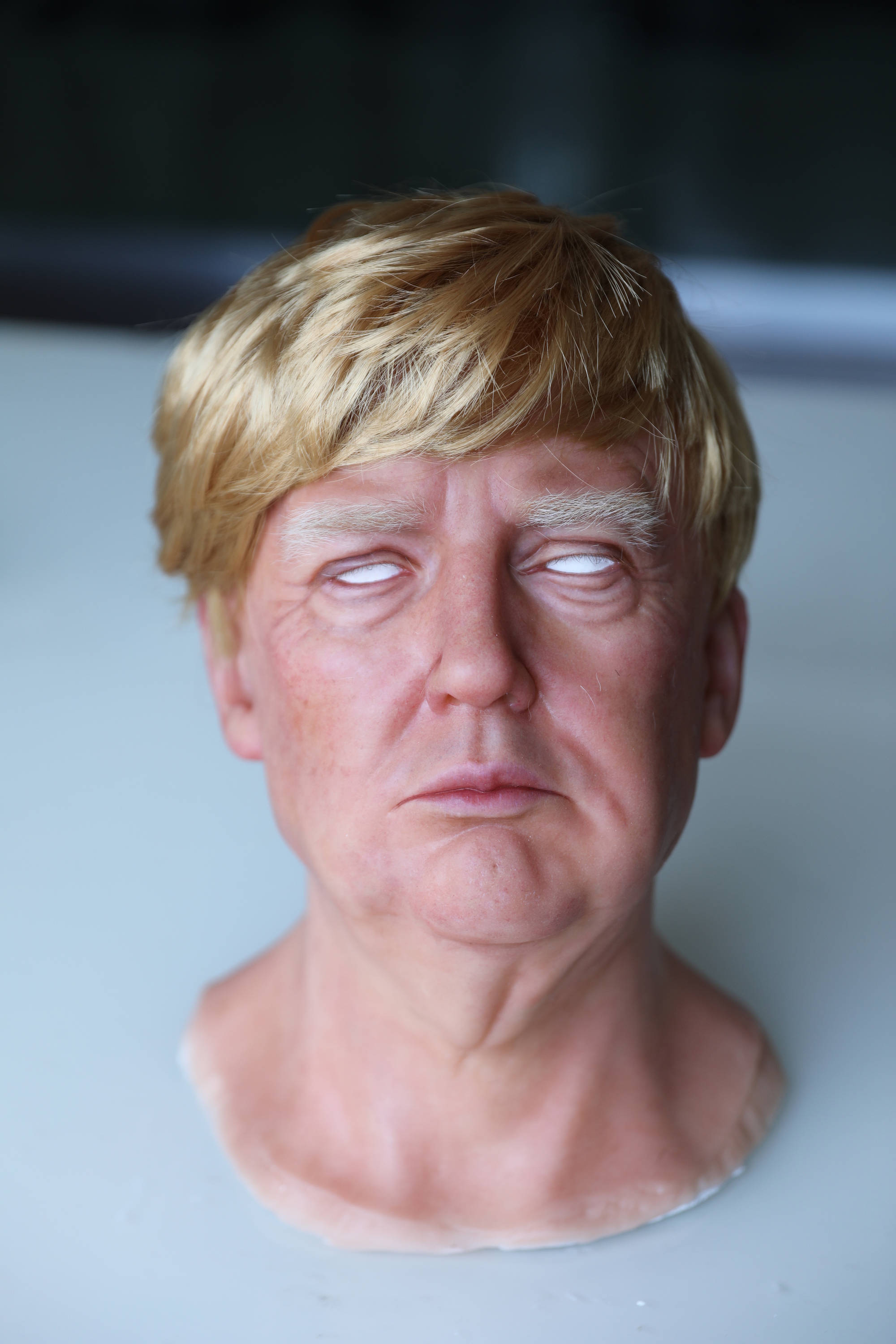 A bespoke silicone static mask that reportedly takes over 100 hours to make is definitely the most expensive item on this list at £850 – but it would be almost worth it for the terror on someone's face when opening the door to you.
It comes with eye holes and when not worn "becomes a beautiful display piece for your home or office", according to the listing. Sure.
And if you're completely sold but think the wig is just a little bit more stylish than lifelike, a "better" one is recommended and can be bought separately. Sorted.
8. Trump's words
Donald Trump may not use a lot of words, but he says a lot of things. Here's a print you can get featuring some of them.
And if that, somehow, wasn't quite – deep – enough, a book of Trump's tweets and transcripts reworked and reordered might be for you.
9. Make breakfast great again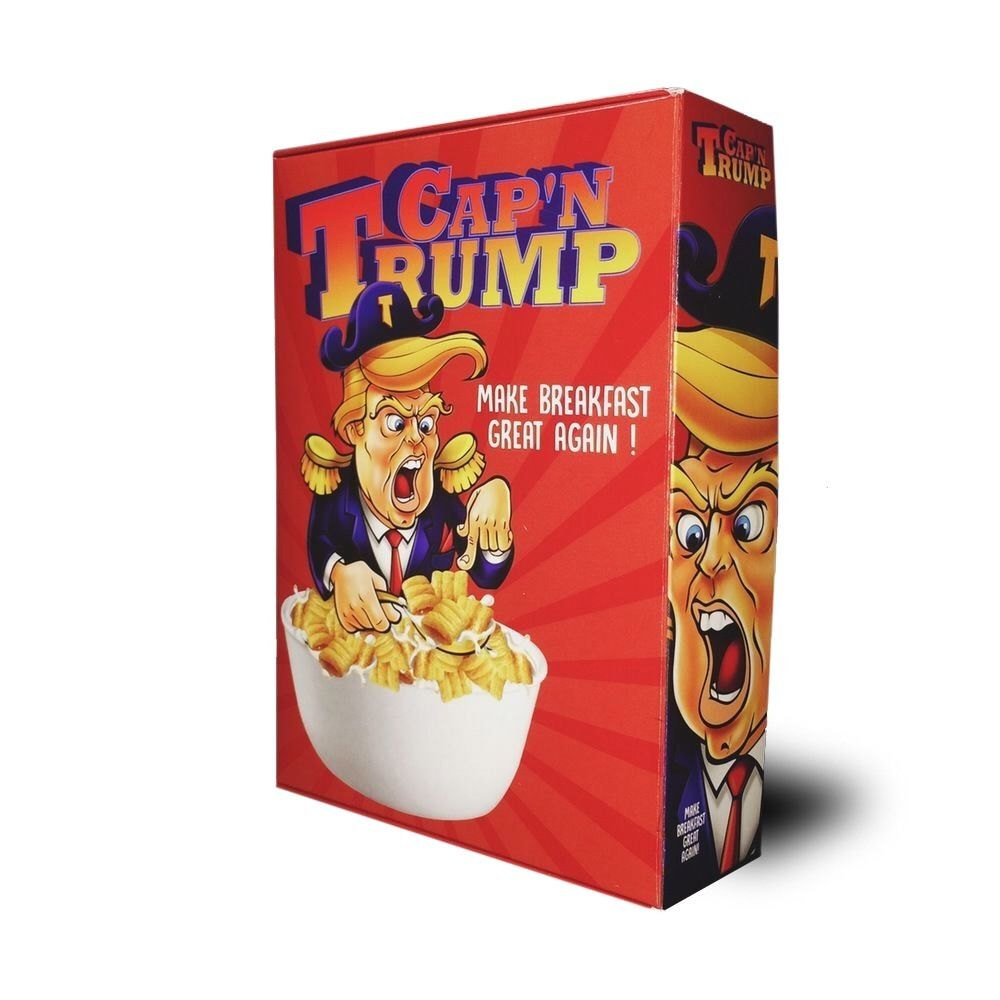 Breakfast should always be great. Drain the swamp of bran flakes and muesli with this Cap'n Crunch replica, which sadly and inexplicably doesn't actually contain cereal.
Still, it looks nice and for every box sold the creators give two boxes of cereal to New York City homeless shelters, as well as the proceeds.
10. A Trump whoopee cushion
Launched before Trump became president but still going strong, proceeds from this classic whoopee cushion go to charities that "stand to be affected should Donald become the next leader of the free world", according to the website.
You're never too old for a whoopee cushion.
11. Donald Trump as animals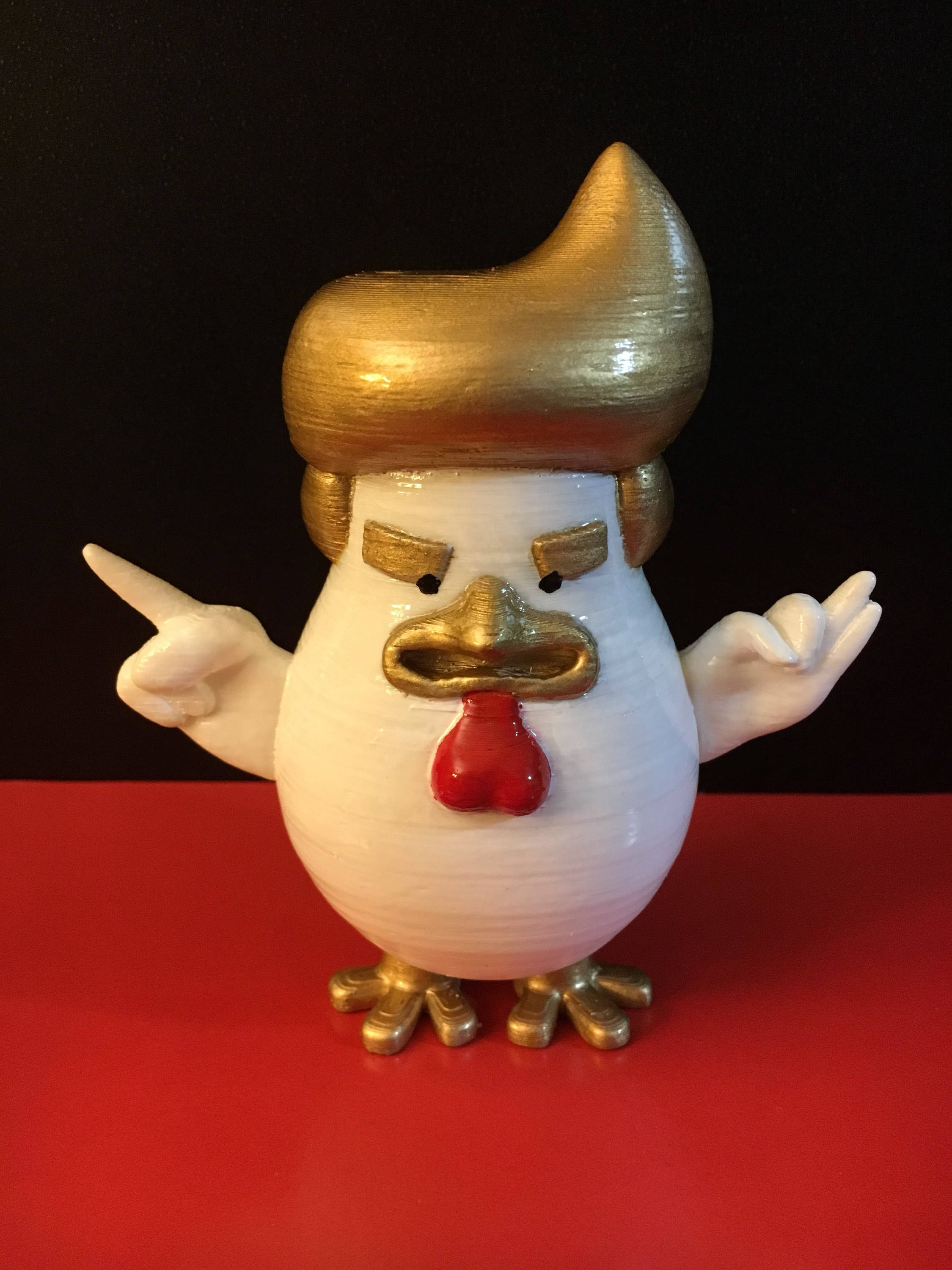 Earlier in 2017 someone protested against Donald Trump by inflating a giant chicken within view of the White House. A chicken that looked a lot like the president. And the miniature version is also pretty perfect.
But if something more practical is the ticket, look no further than the Donald Trump piggy bank.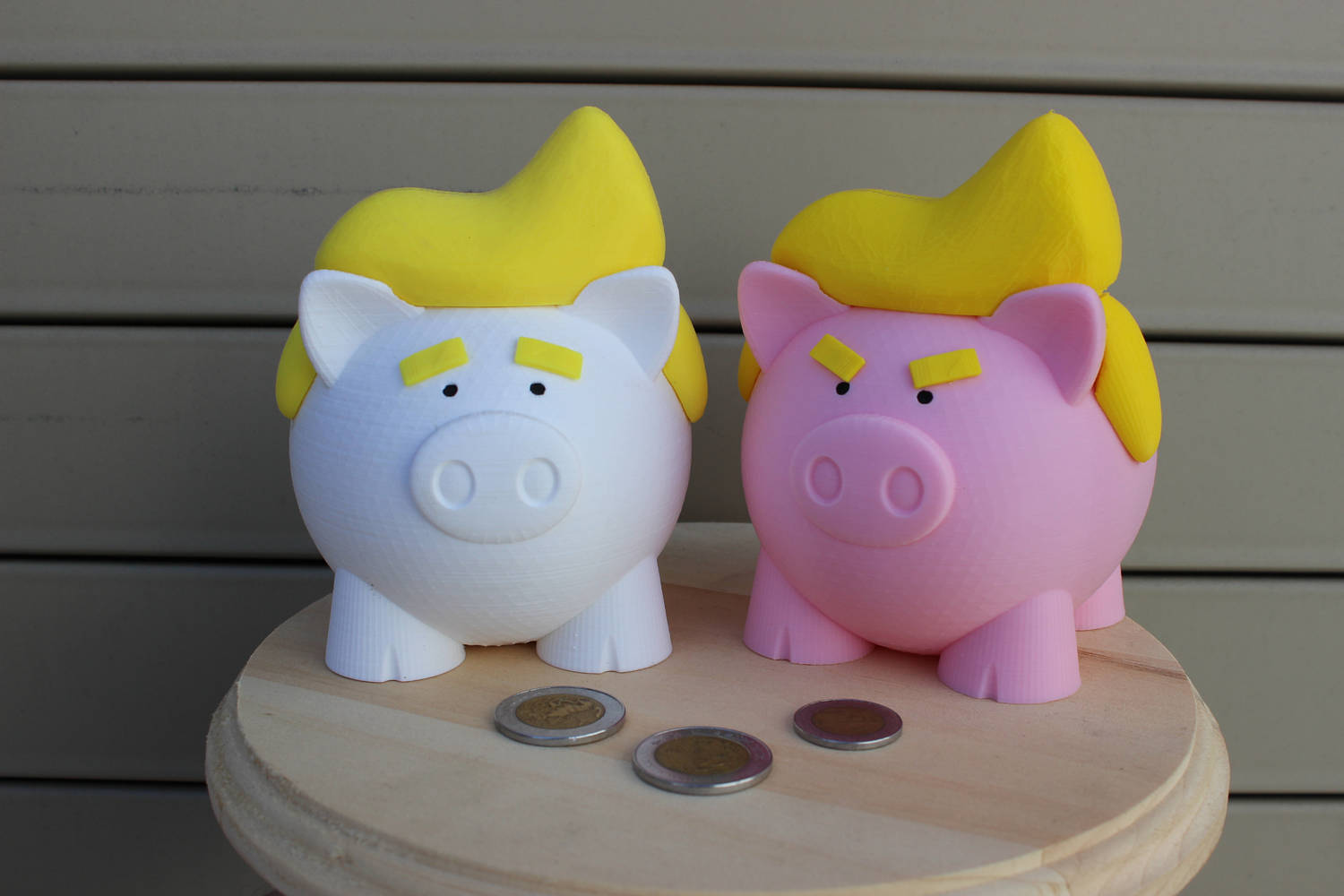 Admit it – they're cute.