How to combat stress in your final year
Mocks, essays, coursework- in your final year of college or school, you may feel like you're swimming in a pool of deadlines and revision - like there's no end in sight. The truth is, whether you're worried about your exam results or saving for university, stress can strike at any time. But here's what's important.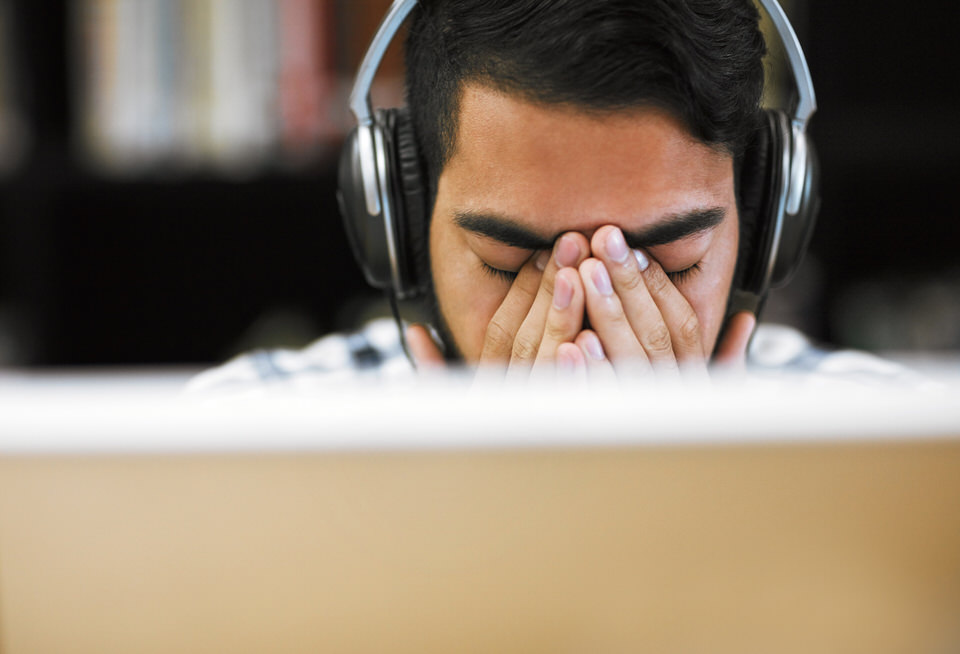 Stress can strike at any time. But, HERE's what's important...
You don't have to suffer in silence- the feeling that you're the only one struggling isn't real.
Stress can be isolating, which means when you're going through a tough time it's normal to feel like you can't talk to anyone and that everyone else is finding their studies easy.
But doing nothing and keeping silent is not the answer. Schools and colleges have counselling services with professionals that can give you valuable advice on how to manage your studies. However, there are life hacks you can start using right now to help you hit the books without your stress levels hitting the roof. Implement them into your day- to-day routine and you can start to get rid of those worries.
NatWest recently spoke to Neil Shah, stress expert and Chief De-Stressing Officer of the Stress Management Society, about their Student Living Index findings, to help current students take control of their worries - which are just as relevent for those at school or college.
1. Budget to bust the stress
If your bank balance is keeping you up at night, Neil advises you to create a budget. "This will help you greatly in working out how much money you will have a week to spend and ensure that you don't get into a situation where you are short of money,"
...but stick to your budget
It's important to make a point of sticking to your budget, because it "doesn't mean anything unless you stick to it, so unfortunately this means saying no to things sometimes that you might really want to do."
2. Cut back on the costs
The best way to stick to your budget? Cut back on the luxuries. "For example, could you swap the supermarket for budget alternatives, or could you do more shopping online to get the best prices," Neil asks.
3. Let your food be your medicine
Fast food makes you feel good at the time, but healthy food is better for your mood. "Not only is it good for your immune system but it will make your body more resilient to the effects of stress." Neil advises.
4. Sleep your stress away
Your brain is just no good on no sleep. "It is tempting when you have deadlines or exams to stay up all night and cram, but sleep is essential to maintain good mental and physical health."
5. Put your phone on lockdown
When everything gets on top of you it's hard to know what to do first. Neil advises that you plan around your deadlines and prioritise your tasks in the order of when they're due while trying to: "avoid time robbers that will steal your focus, such as emails, phone calls, messages and social media."
6. Run all the way to relaxation
The fastest way to a relaxed state? Run there. "When your body goes into a state of stress, it is expecting some kind of physical exercise," says Neil. "You don't actually have to run, you could do yoga, lift weights or even just take a brisk walk."
7. Have fun (at the right time)
Even with all this stress going around, it's important to plan in some down time, whether it's chilling out to Netflix or spending time with friends. That time away from your studies allows your mind the breathe, leaving you with a clear head for the next batch of revision and exams.
All statistics have been taken from NatWest's Student Living Index, a survey of 3,407 students across 35 universities.