Everything you need to know about the former #Trump staffers' FBI indictments
Donald Trump's ex-campaign chairman, Paul Manafort, and former Manafort business associate Rick Gates have been indicted on felony charges including conspiracy against the US.
Manafort and Gates pleaded not guilty to all charges, while it was revealed former Trump campaign adviser George Papadopoulos pleaded guilty to lying to the FBI about his contacts with Russians.
Who are these guys?
Papadopoulos, a former Trump adviser, became the first person to plead guilty in a criminal case that cites interactions between Trump campaign associates and Russian intermediaries during the campaign.
Court papers revealed that Papadopoulos was told about the Russians possessing "dirt" on Democrat Hillary Clinton in the form of "thousands of emails" on April 26 2016 – well before it became public that the Democratic National Committee and Clinton campaign chairman John Podesta's emails had been hacked.
The former adviser admitted to lying to FBI agents about the nature of his interactions with "foreign nationals" who he thought had close connections to senior Russian government officials. The interactions included speaking with Russian intermediaries who were attempting to line up a meeting between Trump and Russian President Vladimir Putin, according to court filings.
White House press secretary Sarah Sanders downplayed Papadopoulos's role in the campaign, saying it was "extremely limited".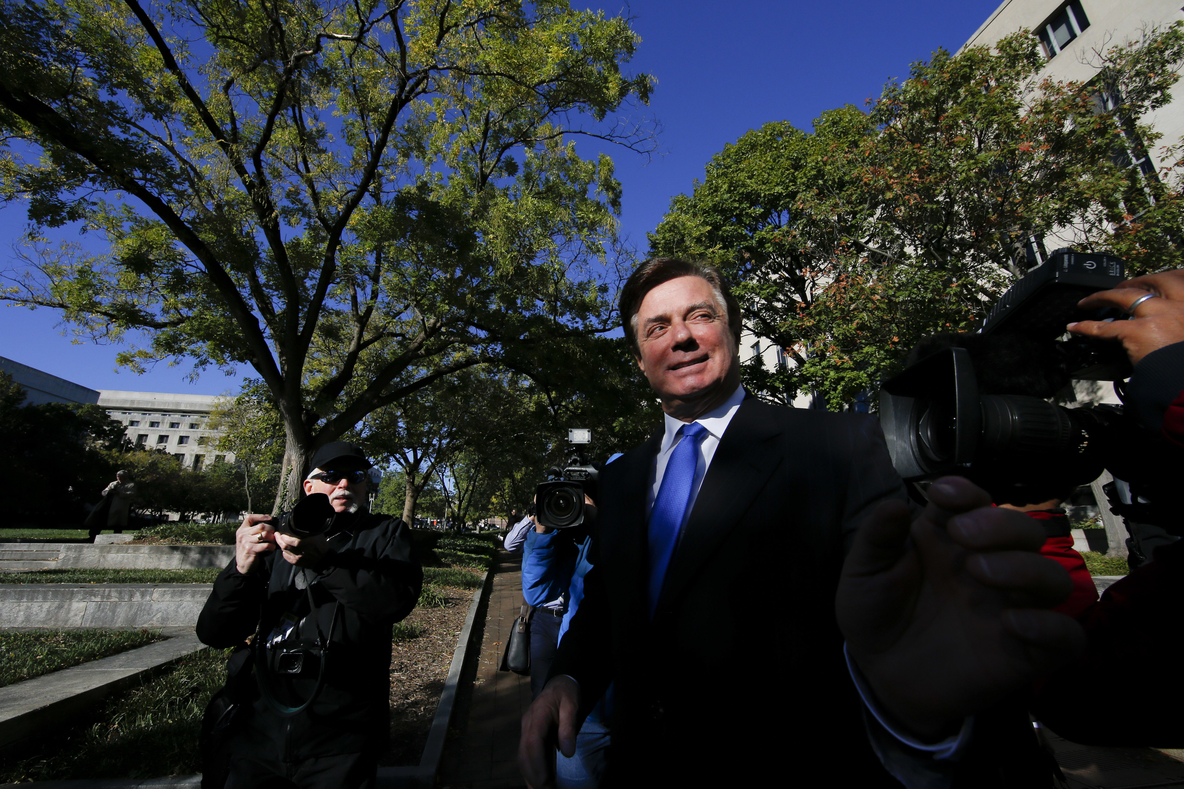 Manafort, a lobbyist, political consultant and lawyer, joined Trump's campaign in March last year and oversaw the convention delegate strategy.
He only lasted until August, when Trump fired him following a stream of negative headlines following the FBI's longstanding investigation into his dealings in Ukraine and work for the country's former president, Viktor Yanukovych.
Trump's middle son, Eric Trump, said in an interview at the time that his father was concerned that questions about Manafort's past were taking attention away from the billionaire's presidential bid.
That inquiry has been incorporated into special counsel Robert Mueller's investigation into potential Russian interference in the 2016 US election.
What are Manafort and Gates accused of?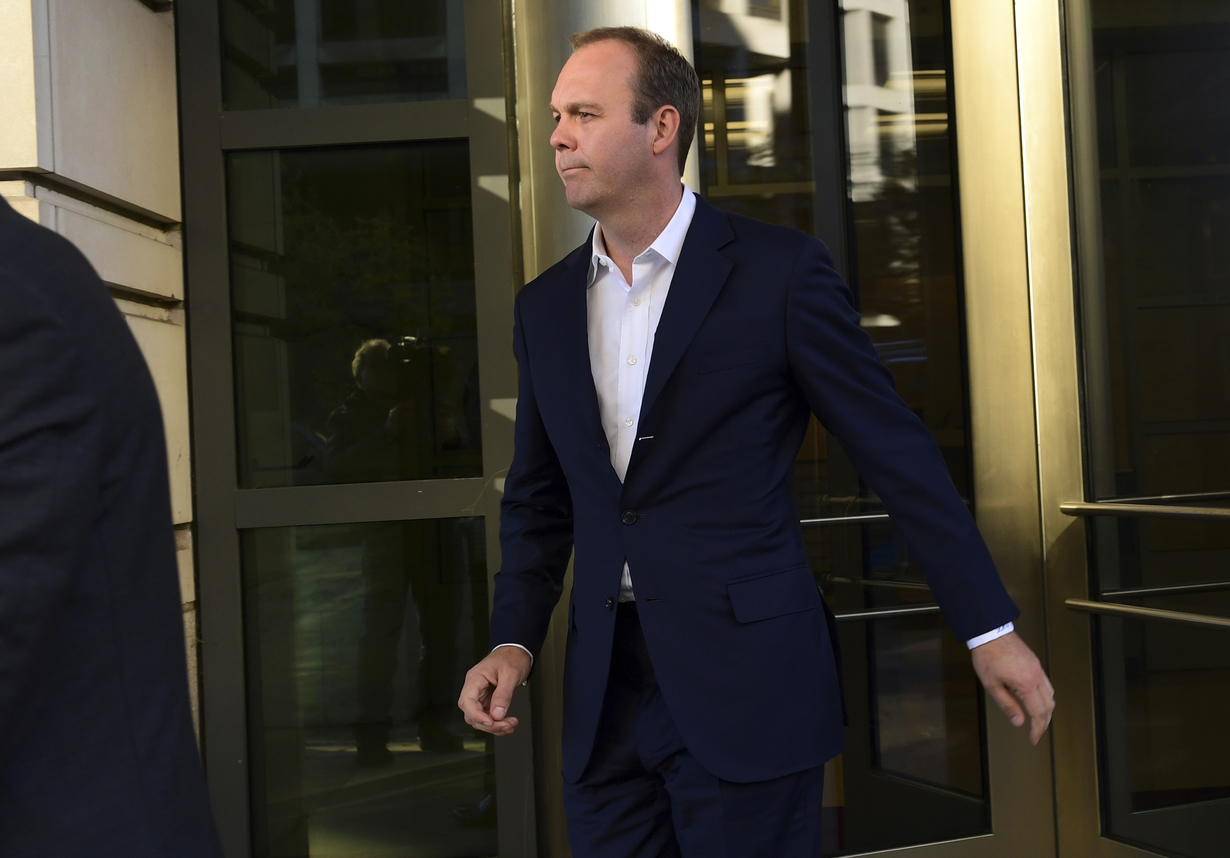 The two men are accused of funnelling tens of millions of dollars in payments through foreign companies and bank accounts as part of their political work in Ukraine.
It lays out 12 counts including conspiracy against the US, conspiracy to launder money, acting as an unregistered foreign agent, making false statements and several charges related to failing to report foreign bank and financial accounts.
The indictment alleges that they moved money through hidden bank accounts in Cyprus, St Vincent and the Grenadines and the Seychelles. In total, more than $75 million (£57 million) flowed through the offshore accounts, it is alleged.
Manafort is accused of laundering more than 18 million dollars (£13 million), according to the indictment.
The indictment accuses Manafort and Gates of orchestrating a nearly decade-long conspiracy to covertly work for Ukrainian interests and launder millions of dollars through offshore accounts.
Specifically, the indictment accuses Manafort of using "his hidden overseas wealth to enjoy a lavish lifestyle in the United States, without paying taxes on that income".
Manafort has previously denied any wrongdoing in Ukraine.
What does this have to do with Trump?
Manafort's indictment does not reference the Trump campaign or make any allegations about co-ordination between the Kremlin and the president's aides to influence the outcome of the election in his favour.
It does allege that a criminal conspiracy was continuing until February this year.
Are prison sentences a possibility?
Mueller's indictments mean a potentially years-long prison sentence for Manafort.
Manafort and Gates were asked to surrender and appeared in federal court in Washington, pleading not guilty to all charges.
Both men were released on the condition that they remain at home. Manafort was freed on a $10 million bond meant to guarantee his future court appearances, while Gates's bond was $5 million.
Outside the courthouse, Manafort lawyer Kevin Downing said: "There is no evidence that Mr Manafort or the Trump campaign colluded with the Russian government."
What has Trump said?
Trump responded by asking why former presidential candidate Hillary Clinton wasn't being investigated, a question he also asked on Sunday.